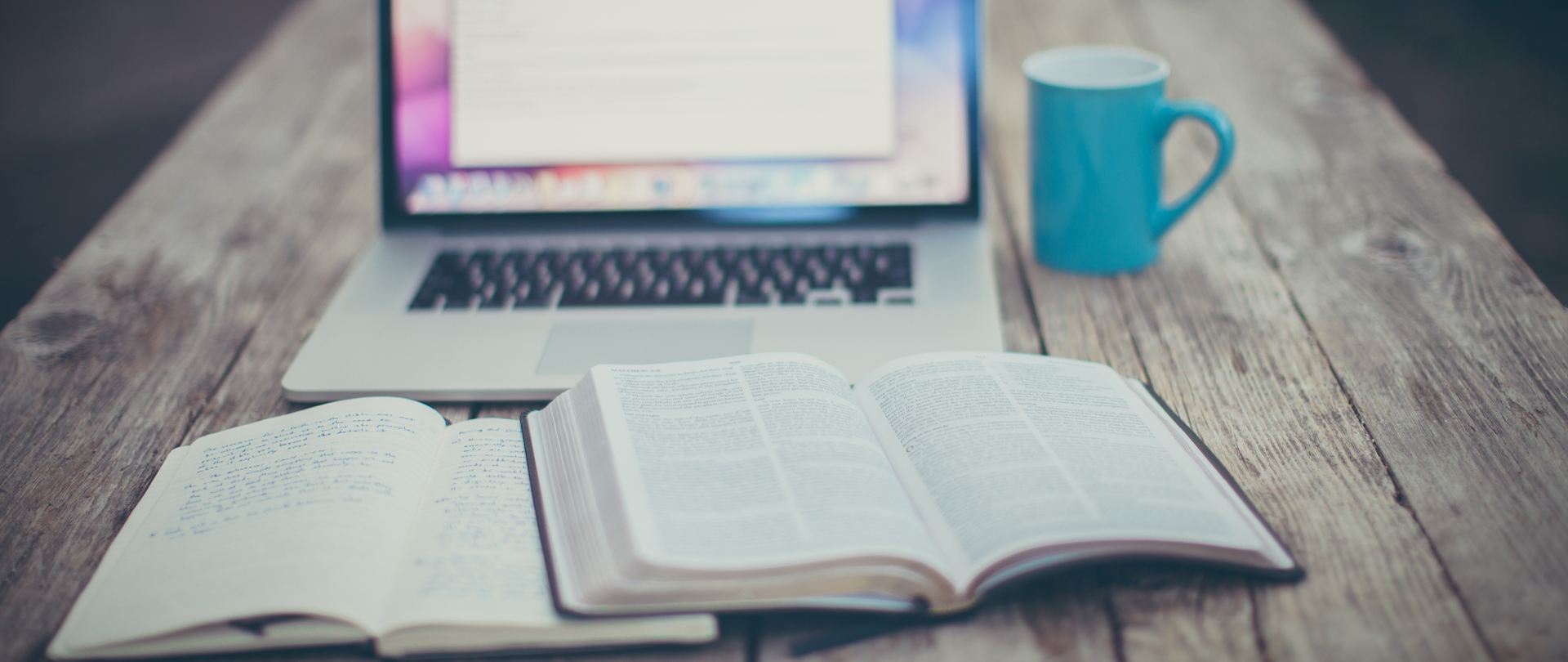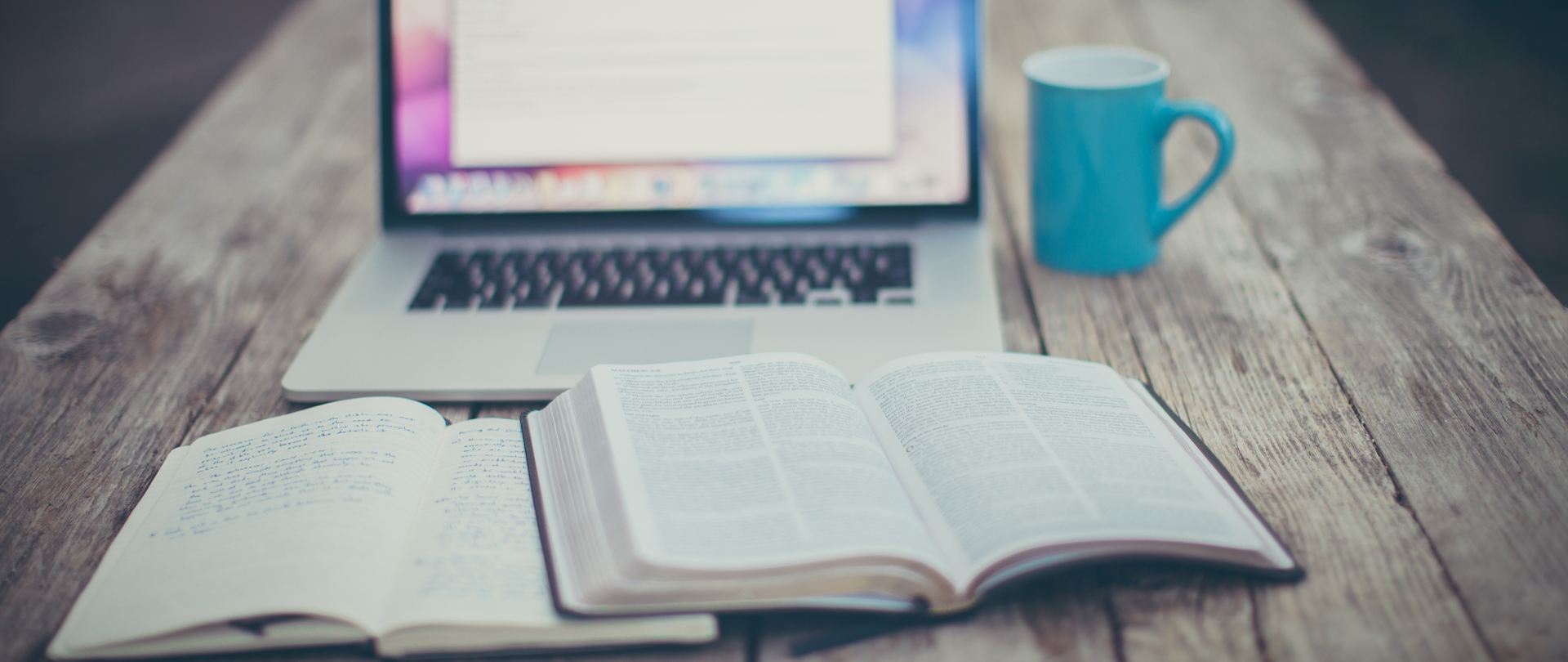 Calvary Bible study electives provide an opportunity for you to grow spiritually through studying God's Word in a group setting. Whether you're a new believer, a long-time follower of Christ, or just curious to learn more, choose a course that interests you and join us! Newcomers are welcome at any time!
---
Spring 2020 Elective Courses
Wednesdays, 6:30–8:00 PM
April 15 – May 13
---
Calvary Membership Course
with Senior Pastor John Munro
If you were part of the March membership course which was interrupted, we will contact you by email to confirm your preference and provide the Zoom meeting login information. We hope you'll continue with us and complete the course!
If you're ready to consider Calvary membership now, please plan to join us for our next session. We'll be in touch with more information!
Get more details about Calvary membership HERE.
---
A Survey of the New Testament
with Pastor Jim Pile
The message of the New Testament centers on our salvation in Christ and our walk with Him. The Apostle Peter tells us that God's divine power has granted to us all things that pertain to life and godliness through knowing our Savior (2 Peter 1:3). In this class, we will learn how to apply biblical principles for living a life that honors the Lord based on those truths.
---
Prophecy: How Their Fulfillment Fuels our Faith
with Pastor Nathaniel Pearce
One of the many tools God uses to communicate His plans to mankind is prophecy. But what does the fulfillment of prophecy teach us about God? How does it encourage or fuel our faith in God? Join us for this intriguing study that will fortify your faith!
---
Listening to God's Voice Through the Lens of Gideon
with Pastor Jim Cashwell
The story of Gideon recounts the miraculous power of God to reverse a national tragedy. But it is also a personal story of emerging faith, courage, decisive leadership, human betrayal, weakness, and failure. In the process of studying the life of God's servant in Judges 6–8, we will learn a number of spiritual truths common to disciples of all ages. Join us and learn how to listen to God's voice through the lens of Gideon.
---
Reading Through the Bible: Focus on the Major Prophets
with Pastor Rodney Navey
When we read the Bible, we are actually sitting in the very council of God (Jeremiah 23:18). How can we neglect such an honored position? This 5-week course will cover how to read the Bible, with special emphasis on how to read the major prophets.
---
The Doctrine of Salvation
with Pastor Rob Reece
What is salvation, and what does it mean to be saved? Is salvation a single event or a process that continues throughout the Christian journey? What about predestination? Does the individual have any choice in the matter? Can I lose my salvation? Why does Scripture emphasize endurance? This class will explore key questions around the doctrine of salvation.
---
A Theology of Suffering
with Pastor Sibu Rajappan
"Why Lord, why would a loving God allow that?" is one of the most frequent questions asked when one goes through suffering and pain. Some have used this to argue against the existence of God. How should we, as Christians, view and endure suffering and pain? How can we help those going through suffering and pain? In this class, we will discuss the important and relevant doctrine of suffering.
---
La Biblia Responde
with Bill Ogden
En medio de la crisis que enfrentamos, todos tenemos preguntas, inquietudes, y dudas que nos quitan la paz y el gozo que Jesús nos ofrece. En esta clase, tendrá la oportunidad de hacer sus preguntas para que cuidadosamente encontremos la respuesta bíblica.

The Bible Responds
In the midst of the crisis we are facing, questions, concerns, and even doubts may arise to take away the peace and joy that Jesus offers us. In this class, you will have the opportunity to ask those questions so we can look carefully for the biblical response.
---
Wednesday Night Prayer
with Paul Hundrieser
During this time of limited gathering and social distancing, our prayer group will meet through Zoom. Join us as we pray for Calvary Church, our community, our nation, and our world.
---
Questions about Bible study electives?
Contacts: Pastor Nathaniel Pearce, 704.341.5424, npearce@calvarychurch.com & Debbie Bordwine, 704.341.5328, dbordwine@calvarychurch.com