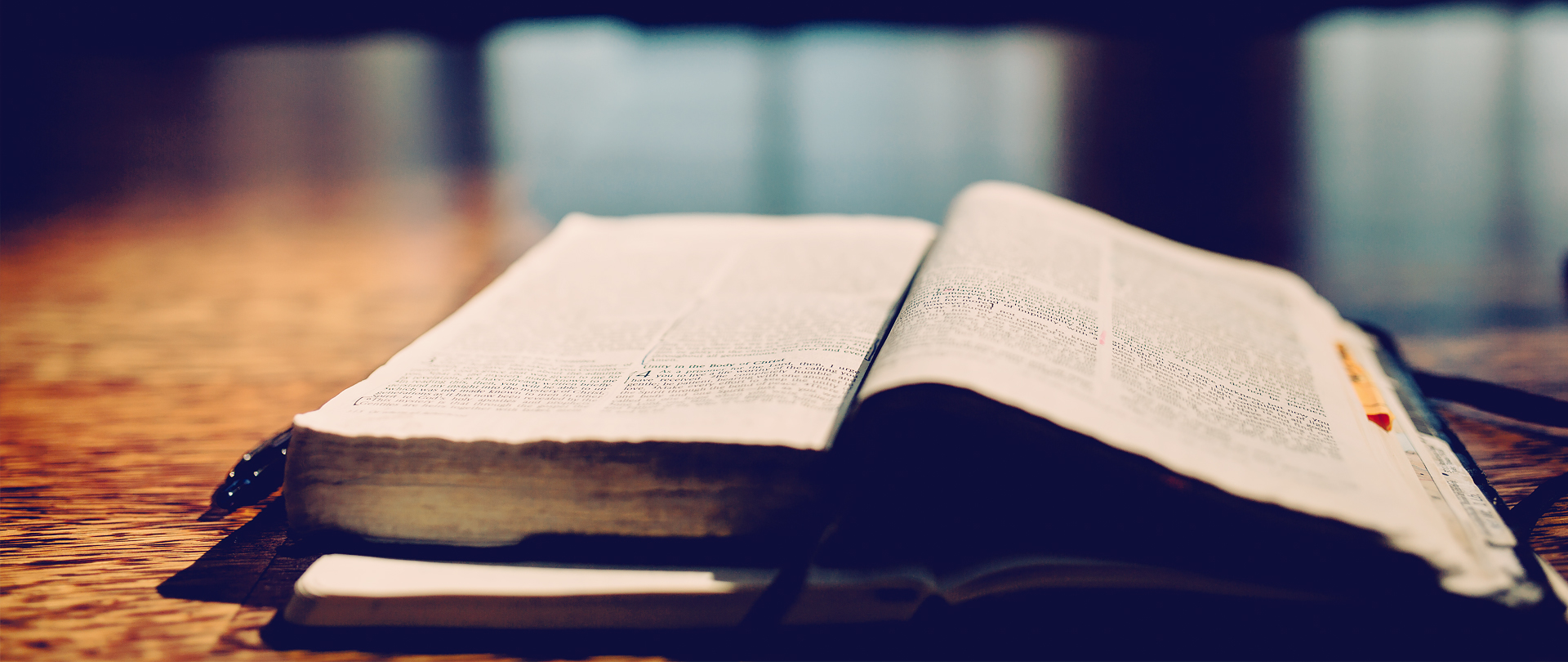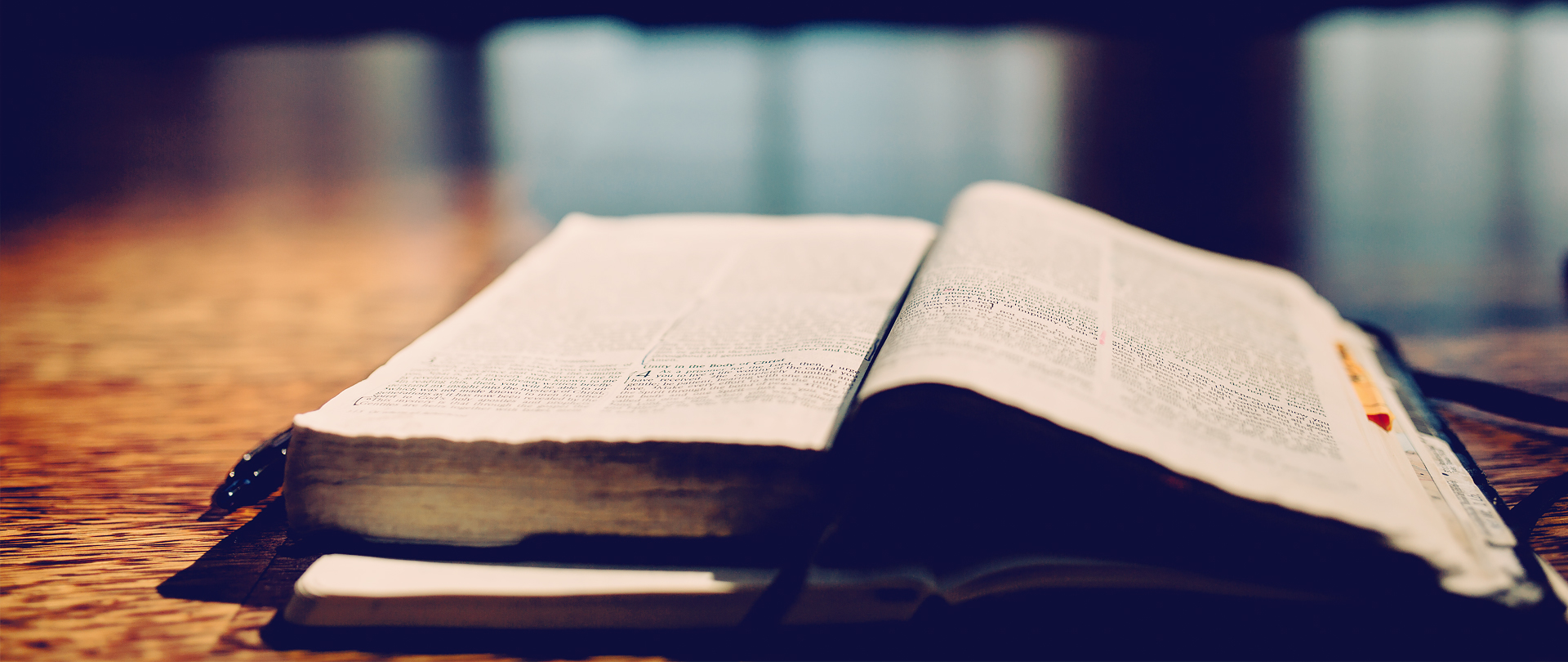 Wednesdays, 6:30–8:00 PM
January 9 – March 27 (unless otherwise noted)
Our Bible study electives give you the opportunity to grow spiritually by studying God's Word. Whether you're a new believer, a long-time follower of Christ, or just curious to learn more, check out the new courses below and join us! Walk-ins are welcome anytime — just sign in at your first class!
The next Wednesday evening Calvary Membership Course will be offered in September. Get details about the membership class here.
Elective courses meet on Wednesdays right after Fellowship Dinner in the Crown Room. It's the same schedule as Awana for kids, IGNITE for students and Wednesday Worship rehearsal — so it's easy to make it a family night!
---
How We Got the Bible
Room 226 | Pastor Nathaniel Pearce
Why is the Bible called the "Bible," "God's Word," or "Scripture"? How did this come to be? Why is the Bible distinctively dissimilar to all other books? How is it that the Bible is and will always remain relevant in all times and culture? Join us as we seek answers by exploring the origin, history, and development of the Bible and God's intended purposes for it.
---
Slaying the Giants in Your Life
Room 402 | Wayne Smith & Manoj Kothuri
As Christians live and make plans to serve and honor Christ, it is clear that the enemy has plans to disrupt and discourage us. Satan creates "giants" in our lives through anger, anxiety, fear, failure, guilt, jealousy, loneliness, bereavement, etc., to cloud our vision and distort our focus on our great reward. Join us for this video-based study by Dr. David Jeremiah and learn how to "slay the giants" in your life with the weapon of the whole armor of God.
---
General and Pastoral Epistles
Room 238 | Pastor Jim Cashwell
The General Epistles center around eight New Testament books: Hebrews, James, 1, 2, & 3 John, 1 & 2 Peter, and Jude. The Pastoral Epistles: 1 & 2 Timothy and Titus, are letters Paul wrote to the young church leaders, Timothy and Titus. Our 11-week survey of these books will seek to understand their content, the people to whom these books were written, and how they are written to believers today.
---
Marriage Was Made for So Much More
Banquet Room (new location!) | Pastor Rodney Navey
The goal in marriage is to display the beauty of the Gospel and to reflect the relationship between Christ and the church. For those who are married, it's a life-long pursuit worthy of our great God. Don't settle for anything less; come learn more about the intimacy God designed for us and what it will take to achieve it. This class will use A Lifelong Love: What If Marriage Is About More Than Just Staying Together? by Gary Thomas as a reference.
---
Cults and Occults: How to Evangelize Them
Room 237 | Pastor Sibu Rajappan
What are cults and the occult? What influence do they have on our society today? How do we recognize the different cult groups? This class overviews some of the major cult groups, their beliefs, and how we can share the Gospel with those who follow them.
---
Heresy: Yesterday and Today
Room 232 (new location!) | Pastor Rob Reece
How important is doctrine? The Apostle Paul considered correct doctrine to be fundamental to the Christian faith. He not only warns his readers to adhere to sound doctrine but also rebukes those who contradict it! Are all churches on the same page — at least regarding the fundamentals? Are you able to discern false teaching? Can you identify heresy? Should there be room for compromise in doctrine? Should we be more generous in our orthodoxy? This class will help us recognize when there is a "drop of poison in the bucket of water!"
---
Single & Parenting (Part 1)
Conference Room A | Debbie Bordwine & Greg Goodlett
This class focuses on the problems that single parents face: helping your hurting child, strategies to encourage children to obey their parents, handling visitation, dealing with tight budgets, making time for restoration, and finding emotional and spiritual strength through a relationship with Jesus Christ. Based on the Church Initiative's curriculum, "Single & Parenting," this class has 15 sessions. Part 2 will extend into the spring session and will end on May 15. Free childcare is available if preregistered through Calvary's Children's Ministry.
---
His Path to Golden Glory (Part 2)
Room 402 | Pastor Jim Pile — Afternoon meeting time: 3:30–5:00 PM
How do senior adults make their "golden years" the best spiritual days of their lives? His path to golden glory for the mature believer should be one of increasing light (Proverbs 4:18). So how do you navigate practical issues and potential challenges to ensure you leave a strong legacy of faith for generations to come? Find out more and join us for this relevant and compelling study.
---
Financial Peace University
Room 242 | Rhondale and Deborah Haywood
FPU is a biblically-based DVD curriculum by Dave Ramsey which teaches what God has to say about money. The class incorporates small group discussions to encourage accountability and discipleship. Registration is $109 per couple or individual—this includes a kit containing: a workbook, audio library, book, lifetime membership, and more. Register early to get course material before the first class!
---
Spanish Bible Study – The History of the Church
Room 227 | Bill Ogden
The study of the history of the Church comprises many insightful, interesting, and dramatic descriptions of key persons, movements, and events. Many Christians remain oblivious to the struggles encountered and the sacrifices made to preserve Judeo-Christianity and its beliefs over the years. You will not want to miss this fascinating study!
La Historia de la Iglesia
El estudio de la historia de la Iglesia presenta muchas descripciones reveladoras, interesantes y dramáticas de personas clave, movimientos y eventos que comprenden la historia de la Iglesia. Un gran número de cristianos permanecen ajenos a muchas de las luchas encontradas y los sacrificios hechos por muchos para preservar el judeo-cristianismo y sus creencias a lo largo de los años. ¡No querrás perderte este estudio!
---
Wednesday Night Prayer
3rd Floor Prayer Room | Paul Hundrieser
Please join us each Wednesday evening for prayer in the Prayer Room from 6:30–7:45 PM. During this time we will pray for each other, Calvary Church, our community, our nation, and our world. Come if you need prayer or want to pray for others. We meet continually throughout the year.
---
Questions about Bible study electives?
Contact: Pastor Nathaniel Pearce, 704.341.5424, npearce@calvarychurch.com
Debbie Bordwine, 704.341.5328, dbordwine@calvarychurch.com