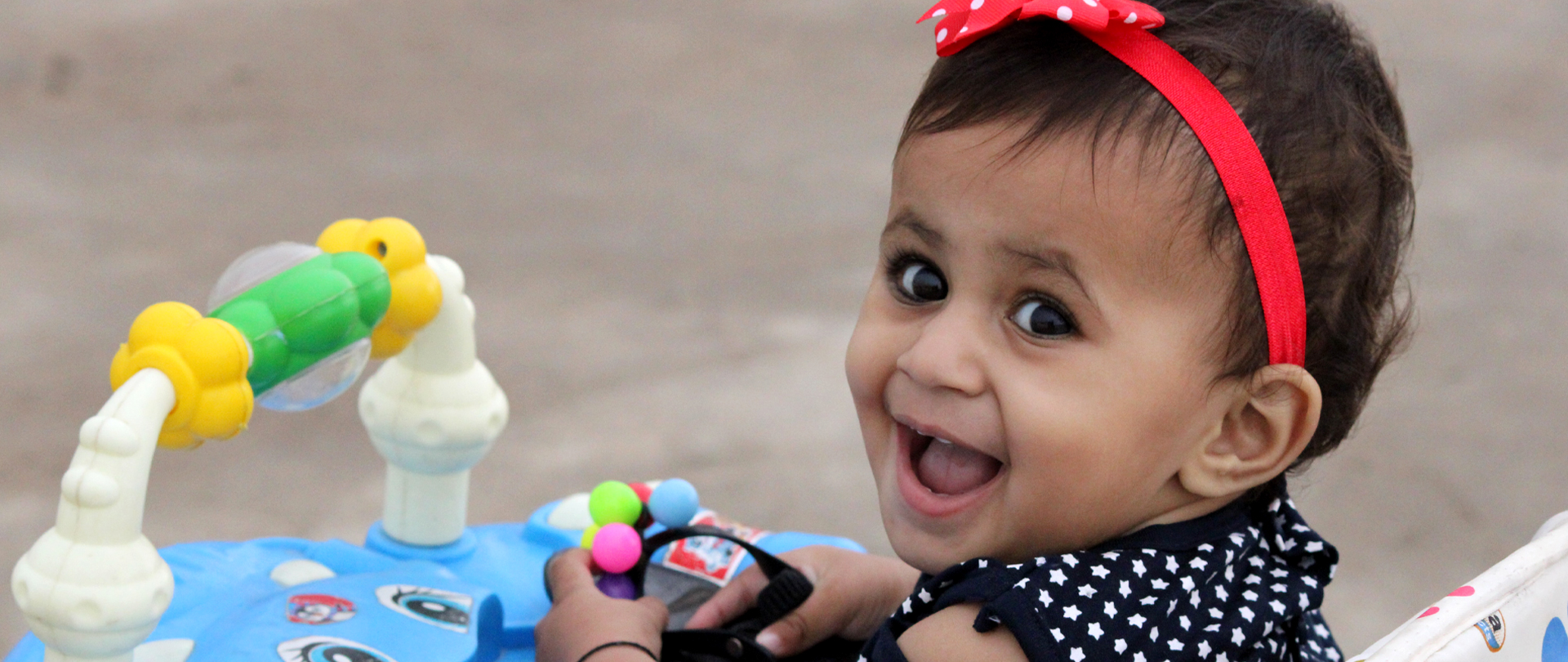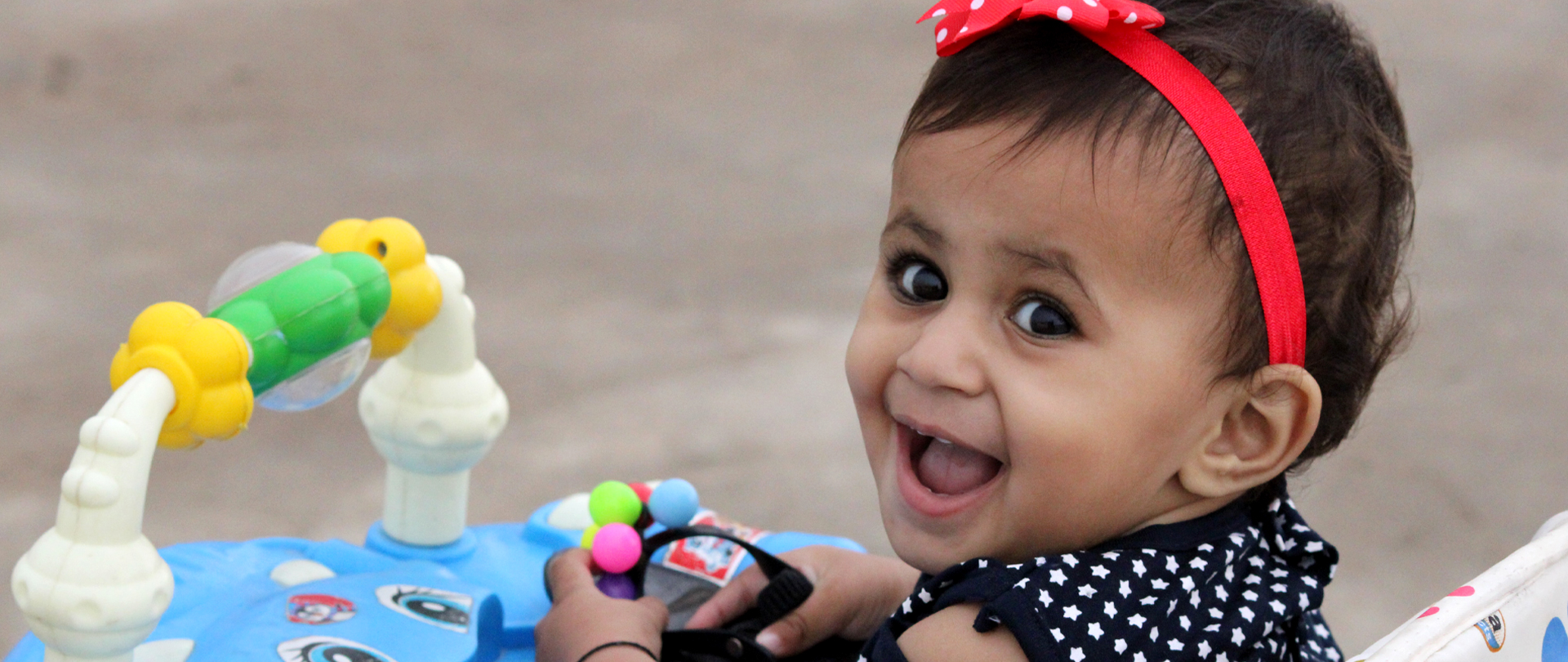 The Calvary Nursery provides loving care for infants and toddlers (birth–24+ months). Parents can drop off little ones and attend the worship service with peace of mind. We see the Nursery as a child's first step toward a relationship with Christ. As infants and toddlers learn to trust those who take care of them, their hearts prepare to have faith in God, who loves and cares for them.

Playtime activities introduce children to biblical truths and allow parents to continue teaching at home. On Sundays at 11:15 AM, our older toddlers join the Preschool children for music, puppets, drama, video, and more!
We provide a small pre-packaged snack for toddlers. Please let us know of any food or allergy concerns. Thank you!
---
What are the regular Nursery hours?
Sunday Mornings: 9:45 AM–12:15 PM
Sunday Evenings: 6:00–7:15 PM on selected dates
---
What is available during the Sunday evening services?
Sunday Evening Nursery: 6:00–7:15 PM
Childcare for babies and toddlers up to age 3 is offered during the Sunday evening services from 6:00–7:15 PM. There is a ONE-time registration required for the 2021–22 school year to help us better serve you. Parents are expected to remain on campus and attend the service.
---
What is available on Wednesday evening?
Wednesday Nursery: 6:30–8:00 PM
We provide childcare for babies and toddlers up to age 3 during Wednesday evening activities. Please complete the one-time registration below for September 2021 through May 2022. Parents must remain on campus, either participating in a ministry program or volunteering. Thank you!
---
How do I check in and drop off my child?
Parents, please check in your child at one of the kiosks to receive security tags. Then, drop off your child at their classroom; the room assignment prints on the name tag.
---
Do I need to bring anything for my child?
If possible, please bring a labeled diaper bag with disposable diapers, a change of clothes, a labeled pacifier, and a filled and labeled bottle or sippy cup.
---
What security measures are in place? How can I keep in touch?
We will use a parent's mobile phone number to notify you by text if needed in the Nursery.
Children receive a unique security tag each time they are checked in at a kiosk.
Parents receive a matching tag with the child's security number to show at pick-up.
---
I'm new to Calvary. Is there anything I should do first?
Welcome! Please stop by the Family Welcome Desk on the first floor near the elevators. We'll be glad to help you register your child and find the Nursery.
Have a new baby, or are you expecting?
We'd love to welcome you and provide helpful information about the Nursery.
---
Nursery Coordinator: Jane Jewell, 704.341.5399, jjewell@calvarychurch.com