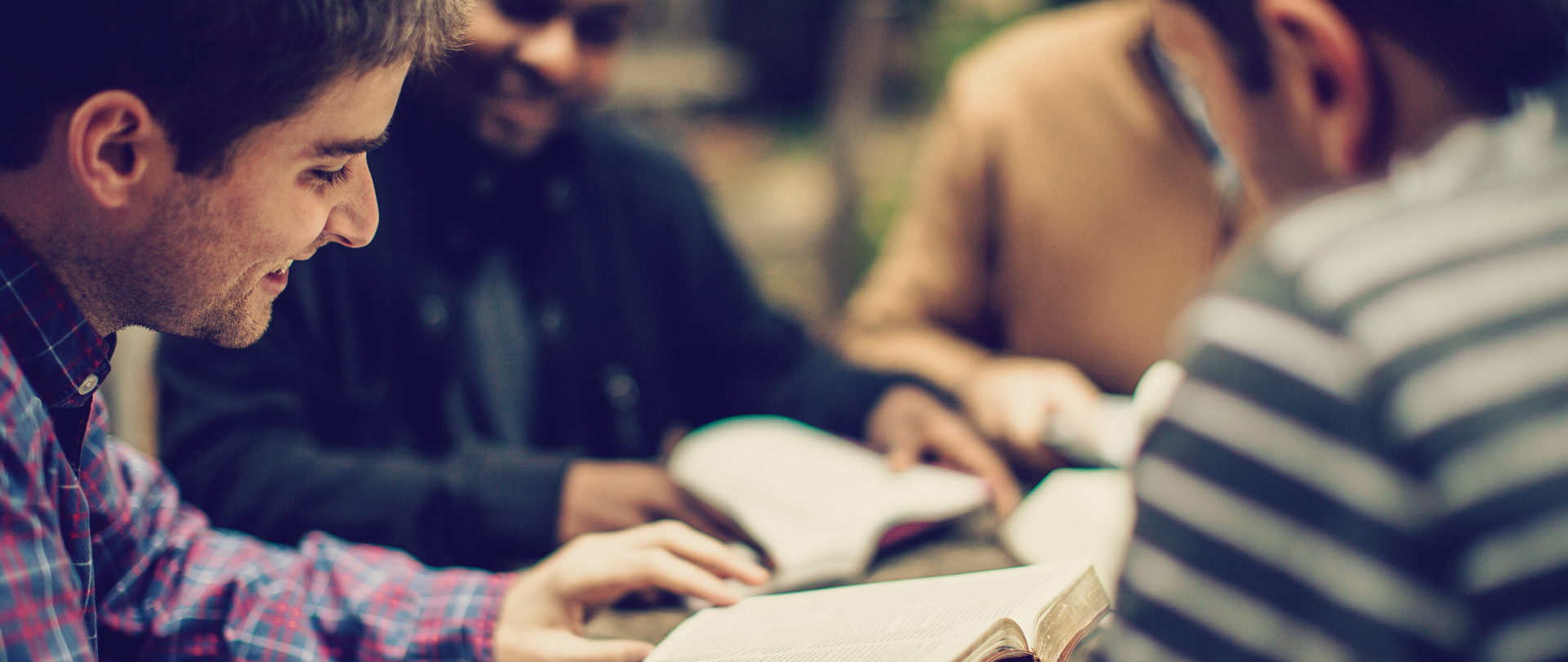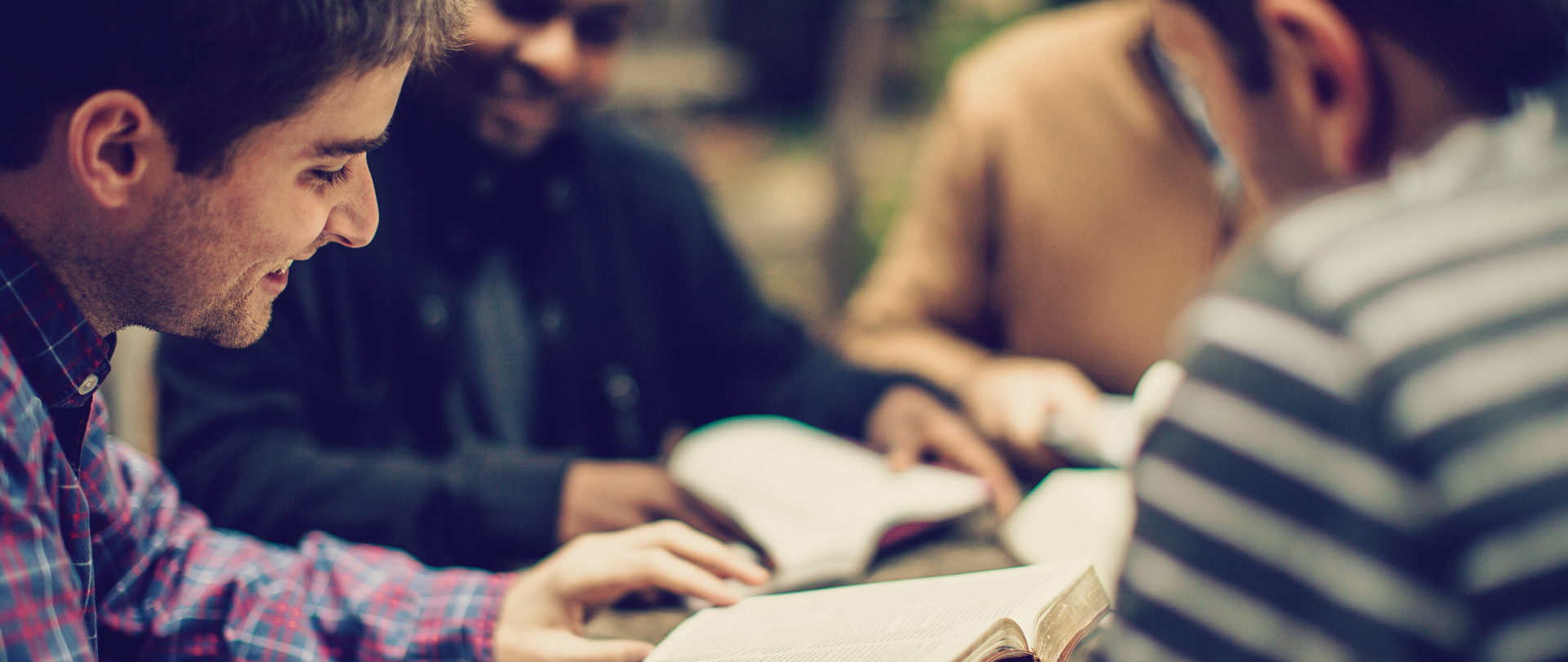 The strength of a church is often reflected in the strength of its families, and the strength of a family is often as strong as the man who leads it.
Men at Calvary are invited to grow spiritually through Bible study, fellowship, and serving. Check out upcoming events below and spend some quality time in one of our Men's Bible studies or serving opportunities!
---
Contacts: Pastor Nathaniel Pearce, 704.341.5424, npearce@calvarychurch.com or Helen Stewart, 704.887.3681, hstewart@calvarychurch.com
+

Men's Bible Studies
Winter/Spring 2021
Monday & Tuesday AM & PM via Zoom

Our men's Bible study groups meet weekly — choose an early morning or evening group! Grow in your knowledge of God's Word and enjoy the fellowship. Newcomers are welcome any time.

Our winter/spring sessions will meet via Zoom video conference initially. We'll keep you updated about any plans to shift to in-person meetings on campus as we monitor the COVID–19 situation.

Check out the new studies and register below. You will receive Zoom credentials by email.

---

Monday Morning Studies

Mondays, 6:30–7:30 AM | March 15 – June 7

1st & 2nd Peter
Tom Miller
These letters were written by the Apostle Peter, one of Jesus' "inner three." Here the apostle encourages all the churches, including us today, to stand firm in our faith in difficult times, while staying alert to false teachers—all of which are important principles to live by in a troubled world. We will do a verse-by-verse study of both books, while encouraging open discussion and application. Come join the fellowship in His word!

---

Mondays, 6:30–7:30 AM | January 11 – May 17

The Book of John
Dave Wentink
Please join us as we continue our study in the Gospel of John. We expect to grow deeper into our understanding of Jesus, the Son of God, and God's expectations for our lives. Each week the group is facilitated by a different member and allows for lively discussion, and a diverse perspective on each verse or chapter being studied. Open your Bible and join us!

---

Tuesday Morning Studies

Tuesdays, 6:30–7:30 AM | January 12 – May 18

---

The Battle Plan for Prayer
Jeff Arrington & Sy Pugh
This study will help us develop a deeper walk with God in our daily spiritual battles. We will use the Bible, plus an excellent study book to help us create a personal prayer strategy. Topics include: what prayer is and is not, why God wants us to pray, specific areas of prayer, strategies for prayer, and more! Order course materials HERE.

---

The Book of Jeremiah
Terrill Nelson & Doug Harper
As we examine the life, times, and events around the prophet Jeremiah, we find that Jeremiah's time bore some similarities to ours. Jeremiah encountered corrupt political and religious leaders, people trapped in a failing system—all while surrounded by powerful, sinister enemies. This study will explore the intrigue and the suspense of foolish kings, prophets, and foreign world powers, as well as the judgment and mercy of God that make this prophetic book worth our time. Order course materials HERE.

---

Tuesday Evening Study

Tuesdays, 7:00–8:30 PM | January 12 – May 18

Hebrews: The Superiority of Jesus Christ
Wayne Hackbarth
Join us for a line by line study in Hebrews. Like the early believers, we sometimes find ourselves drifting in the kingdom due to life's distractions. Hebrews is a welcome exhortation to refocus on the person and power of Jesus Christ. This class will use a study resource guide. Order course materials HERE. Contact: Wayne Hackbarth, 704.641.3472, lovinminthill@gmail.com

---

Contacts: Pastor Nathaniel Pearce, 704.341.5424, npearce@calvarychurch.com & Helen Stewart, 704.887.3681, hstewart@calvarychurch.com

+

Hearts & Hammers
Serve one Saturday a month
Postponed until further notice

The men on Hearts & Hammers teams serve one Saturday morning each month tackling general household repairs and home maintenance for Calvary members who need a helping hand on an ongoing basis.

Important: Please read our update regarding current services and activities.

Ready to join us? Training sessions are scheduled at 8:45–9:30 AM in Room 226 on select Saturdays. To allow for preparation and any real-time updates, online registration is required at least two days prior to the training date.