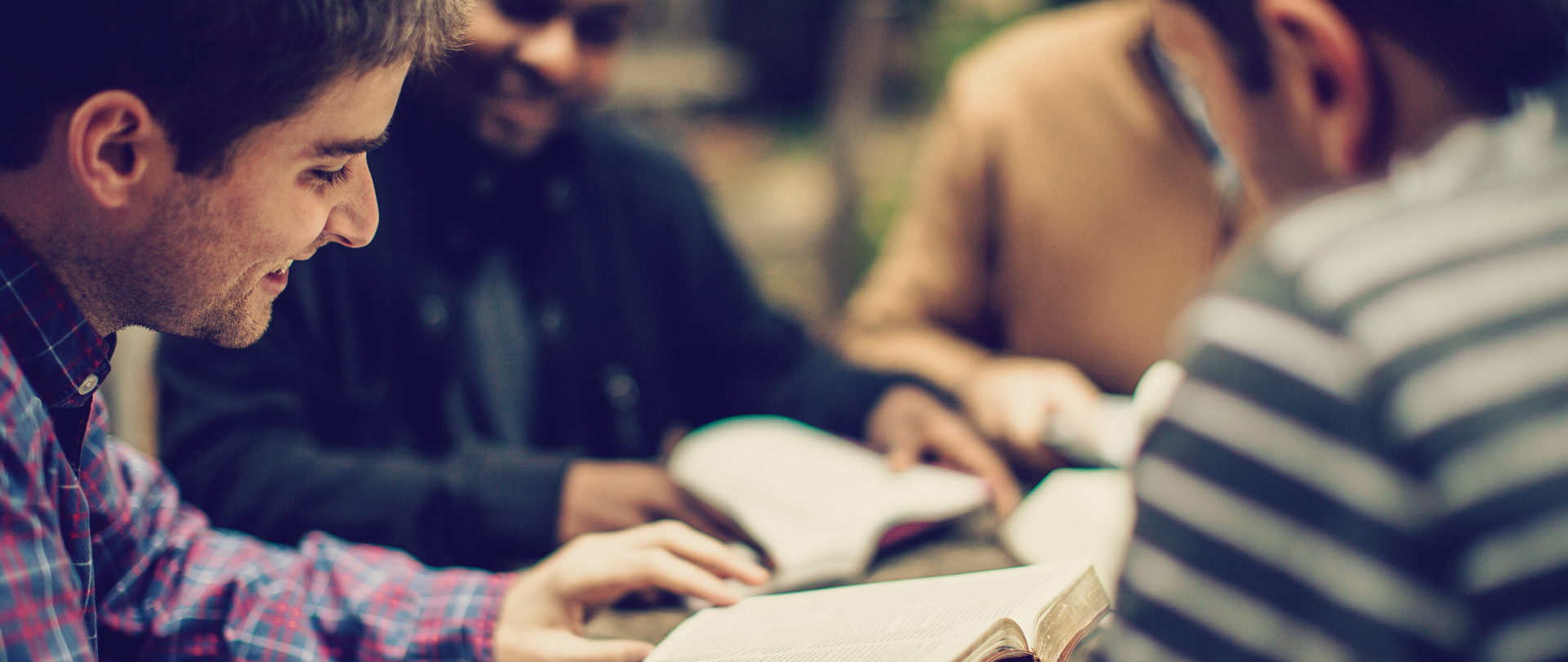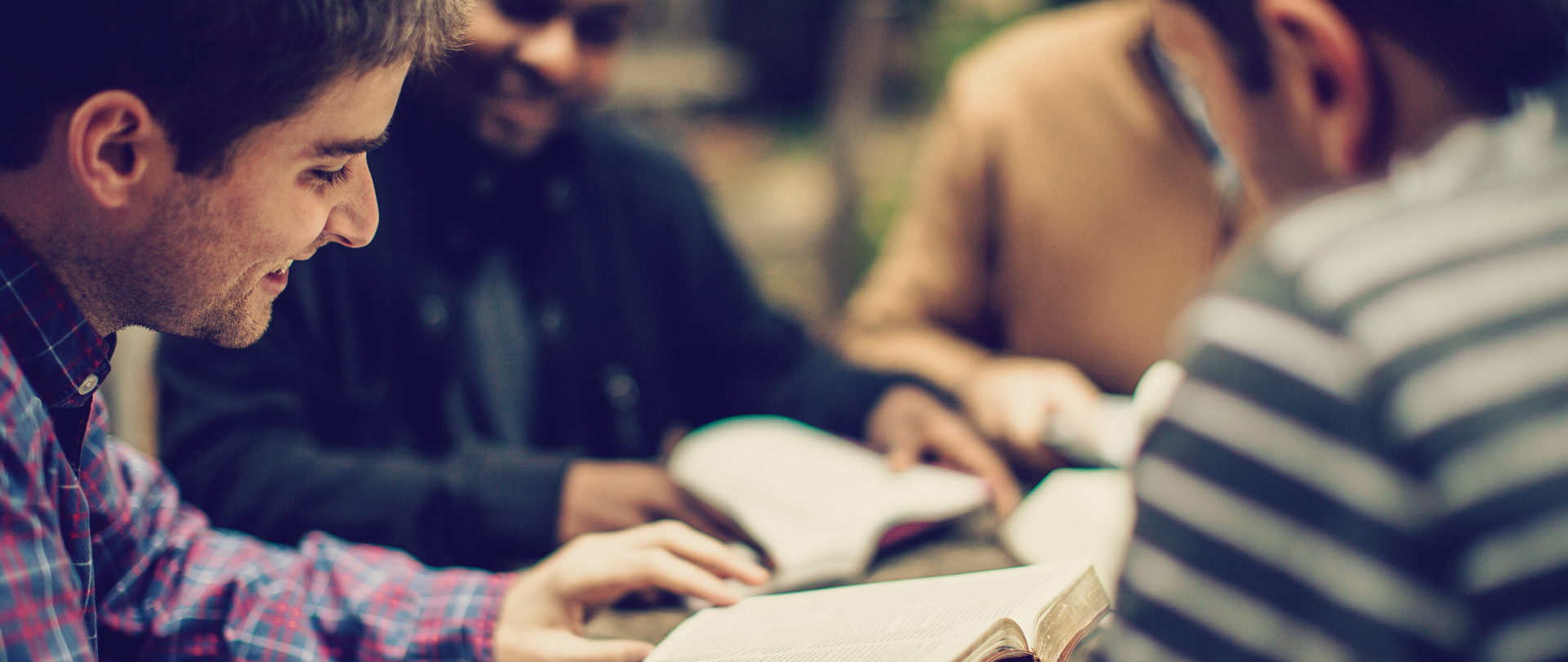 The strength of a church is often reflected in the strength of its families, and the strength of a family is often as strong as the man who leads it.
The men of Calvary Church help to strengthen families in our church and community through fellowship and serving.
Check out our upcoming events for men, or spend some quality guy time in one of our Men's Bible studies or serving opportunities!
---
Contacts: Pastor Nathaniel Pearce, 704.341.5424, npearce@calvarychurch.com or Helen Stewart, 704.887.3681, hstewart@calvarychurch.com
+

Men's Breakfast
"Men of Strength & Courage"
Friday, January 11 — register now!

Men's Breakfast
"Men of Strength & Courage"
Friday, January 11 | 7:00–8:30 AM, Crown Room

Sometimes the distractions of life make it challenging to honor our commitments and serve the Lord. Do you wish you could make a bold stand and live courageously for Christ?

Join us for our annual Men's Breakfast! We'll enjoy a delicious meal together and be inspired to move forward in the new year — ready to make a difference in our homes, church, and community. Senior Pastor John Munro will share from God's Word the importance of being "Men of Strength and Courage." Invite your friends, neighbors, and colleagues!

Cost: $10

---

"Have I not commanded you? Be strong and courageous. Do not be frightened, and do not be dismayed, for the Lord your God is with you wherever you go" — Joshua 1:9

---

Contact: Helen Stewart, 704.887.3681, hstewart@calvarychurch.com or Pastor Nathaniel Pearce, 704.341.5424, npearce@calvarychurch.com

+

Men's Bible Studies
Mondays & Tuesdays
Check out our studies!

Groups meet weekly for Bible study — come grow in your knowledge of God's Word and participate in community! Newcomers are welcome anytime!

Check out the new winter options below, and be sure to bring your Bible!

---

Monday Morning Studies


Mondays, 6:30–7:30 AM
November 26 – February 18

Joshua
Conference Room A (4th floor) | Tom Miller
Joshua is a study of God's promises fulfilled. It is a natural closing chapter of the work God began with Moses to lead His people out of Egyptian captivity and to the Promised Land. God tasked Joshua with that responsibility, and they would indeed take possession. That work, however, was not without its setbacks. The message for us today is that God is faithfull; He is the ultimate promise keeper. Join us and see why He is worthy of our trust and obedience.

---

Mondays, 6:30–7:30 AM
January 7 – May 13

The Book of Acts
Room 242 | Dave Wentink
This in-depth study of the beginning of the church era found in the book of Acts highlights the spreading of the Gospel as commanded by Jesus in Matthew 28:19 — "Go and make disciples of all nations…." Our group (ages 30–85) enjoys a lively interactive exchange that values the knowledge and experiences of all attendees. Please bring your Bible.

---

Tuesday Morning Studies

Tuesdays, 6:30–7:30 AM
January 8 – May 14

Getting Ready for Christ's Return
Room 306 | Bill Harding
Believing that Christ's return was both sure and imminent in the first century, Paul wrote 1 and 2 Thessalonians to help believers prepare. Join us and learn how to balance practical Christian living and service in light of Jesus' coming. All men are invited!

---

Matthew
Stonecrest Chick-Fil-A | Jeffrey Arrington & Sy Pugh
This semester we will continue our study of Matthew. Throughout his Gospel, Matthew takes us back to the Old Testament repeatedly to remind us of God's promises. Man has been on a quest to find his way back to God since the fall of humanity. In Christ Jesus, the Father fulfilled His promises and shows us the way into relationship with Himself. Join us as we continue our study of Jesus' life and ministry.

---

Tuesday Evening Study

Tuesdays, 7:00–8:30 PM
September 11 – December 18

1 Corinthians
Room 401 | Wayne Hackbarth
Milk or meat? This conversational study of 1 Corinthians focuses on the early church established by Paul and how it drifted away from the truths of God. It serves as a challenging reminder of our personal need for God that is relevant to each of our lives today. No cost, just bring your Bible! Contact: Wayne Hackbarth, 704.641.3472, wayne@webwrightcarolina.com

---

Tuesdays, 7:00–8:30 PM
January 8 – May 14

1 & 2 Corinthians
Room 401 | Wayne Hackbarth
Paul founded the church at Corinth on his second missionary journey. Shortly thereafter, while Paul was not in Corinth, news came about spiritual and moral problems in the church, and Paul wrote to address them. These letters apply to us today and offer powerful lessons on how to walk with Christ, grow in Him and our relationships, and how to serve God with the gifts given us. Join us as we continue this conversational study! Contact: Wayne Hackbarth, 704.641.3472, wayne@webwrightcarolina.com

---

Contacts: Pastor Nathaniel Pearce, 704.341.5424, npearce@calvarychurch.com
Helen Stewart, 704.887.3681, hstewart@calvarychurch.com


+

Hearts & Hammers Training
Join a team on December 15


Men, we need you! Hearts & Hammers teams tackle household repairs, maintenance, and yard work for Calvary members who need a helping hand on an ongoing basis.

We are currently recruiting additional team members! Get started at our next training meeting on Saturday, December 15 at 8:45–10:00 AM in room 226.

Register