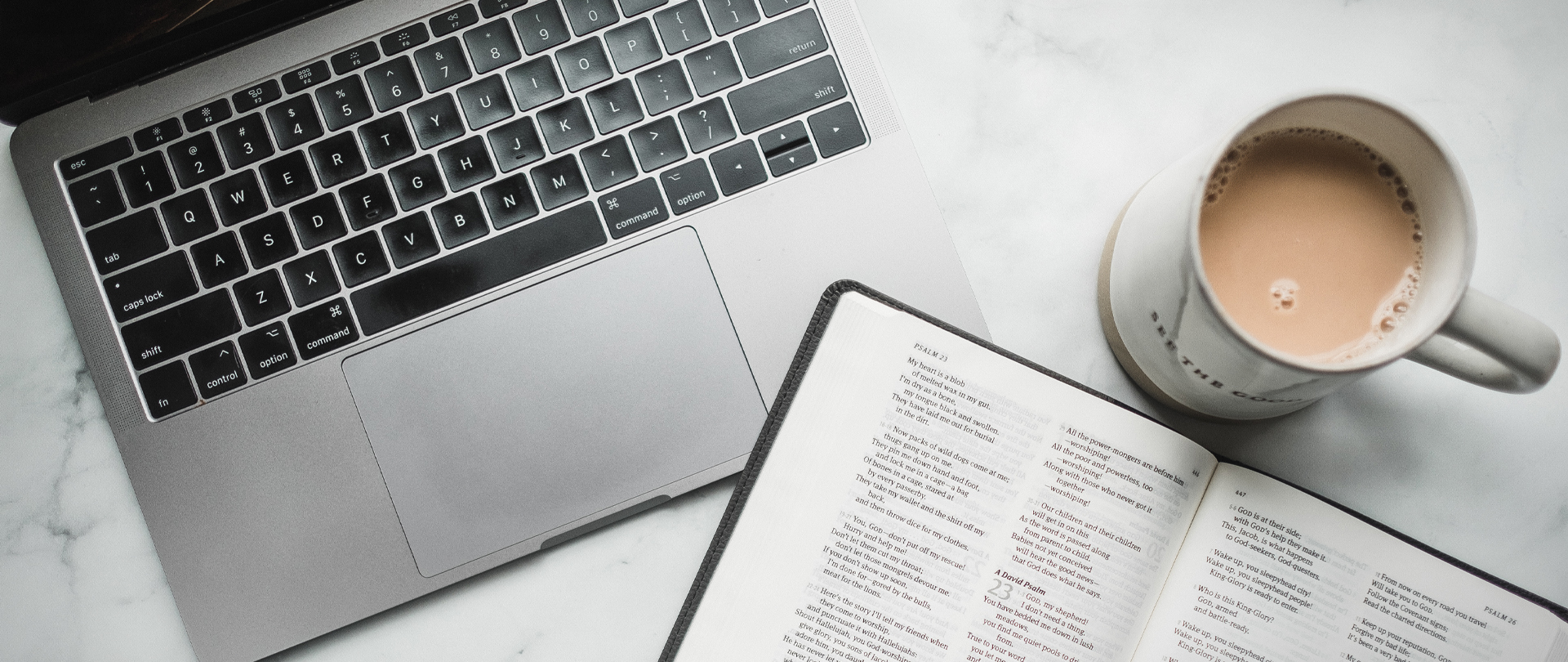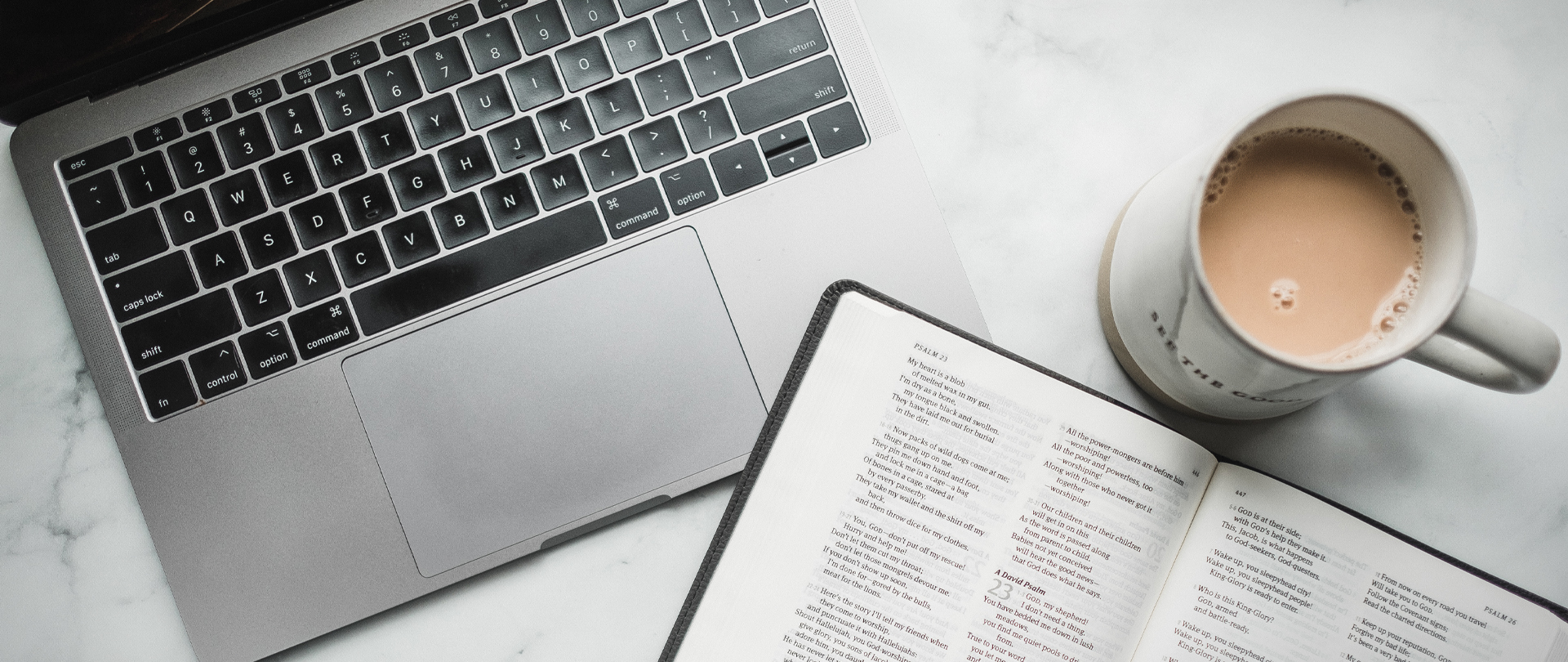 Learn and grow with us! Calvary offers a wide variety of Bible studies to help you grow in your knowledge of God's Word in ways that make a difference in your life. Whether you're a new believer, a long-time follower of Christ, or just curious to learn more, join us!
Elective courses meet on Wednesdays, 6:30–8:00 PM in the fall, winter, and spring. Newcomers are always welcome!
Small group Bible studies for women meet on Tuesday mornings and evenings in the fall, winter, and summer months. Several men's studies are offered throughout the year. Check out the details below.
---
All Bible studies are currently holding virtual meetings using Zoom. Register for a study to receive login credentials from the instructor, and join us to grow together in God's Word!
---
+

Women's Summer Bible Study
Tuesdays at 10 AM & 7 PM via Zoom
Join us this week!

Women's Summer Bible Study
Tuesdays, June 2 – August 25
AM & PM options via Zoom

Join our NEW online summer study on the book of Ephesians! Grow in your relationship with Christ as you dig into God's Word, connect with women at Calvary, and meet new friends. We will meet via Zoom video conference.

Participants should purchase the study guide in advance. Order HERE.

Sign up below by email with our study hostesses to receive the Zoom meeting credentials. Everyone is welcome to join us this summer!

---

Tuesday Mornings
10:00 AM – Noon via Zoom

The Book of Ephesians
Teacher: Mary Beth Hohman
Sign up via email with Ruth Marklewitz at rwmwitz@aol.com

---

Tuesday Evenings
7:00–9:00 PM via Zoom

The Book of Ephesians
Teacher: Mary Beth Hohman
Sign up via email with Donna Bridges at donnajoearl@gmail.com

---

Contact: Pastor Jim Pile, 704.341.5359, jpile@calvarychurch.com or Jennifer Sharpless, 704.341.5417, jsharpless@calvarychurch.com

+

Men's Summer Bible Studies
Monday AM & Tuesday PM Groups
Meeting via Zoom

Join our new online summer Bible studies! Groups will meet weekly via Zoom video conferences. Come enrich your faith and grow in fellowship with other men. Newcomers are welcome anytime!

Register for a class below to receive the Zoom meeting information from the instructor by email.

---

Tuesday Evening Study

Tuesdays, 7:00–8:30 PM

May 19 – September 8

The Relevance of End Times

Zoom (or Room 401) | Wayne Hackbarth
Our study of the end times continues this summer. We are using The Book of Signs, by Dr. David Jeremiah, as a guide to biblical prophecy. This study is a must-have resource for Christians seeking to navigate the uncertainties of the present and to embrace God's promises for the future. The combination of vital Scripture and a study guide for each chapter will make this an active learning experience. Each student must purchase his own copy of the study guide. Newcomers are welcome! Contact: Wayne Hackbarth, 704.641.3472, lovinminthill@gmail.com

---

Monday Morning Studies

Mondays, 6:30–7:30 AM
June 8 – August 24

The Book of John
Zoom (or Room 242) | Dave Wentink
Our study continues in the book of John where we will seek a deeper understanding of Jesus, the Son of God. Each week our group (ages 30–85) is facilitated by a different member. We enjoy lively, interactive discussion. Grab your Bible and join us!

---

Jeremiah & Lamentations
Zoom (or Conf Room A) | Tom Miller
Join us for this verse-by-verse study of the Old Testament books of Jeremiah and Lamentations. They are beautifully crafted, poetic books authored by the prophet Jeremiah. We will examine the timeless themes of personal responsibility, a call to repentance, reconciliation, and restoration. Newcomers welcome!

---

Contacts: Pastor Nathaniel Pearce, 704.341.5424, npearce@calvarychurch.com
Helen Stewart, 704.887.3681, hstewart@calvarychurch.com


+

Bible Reading Plan 2020
Read God's Word daily with us

Are you reading the Bible on a daily basis?

At Calvary, preaching and teaching the Word of God is central to who we are as a church family, but it is essential that each one of us spends time in the Word of God every day.

This reading plan is a great option as you plan your daily quiet time in God's Word.

Download the 2020 plan as a PDF.

Looking back? Download the 2019 plan as a PDF.