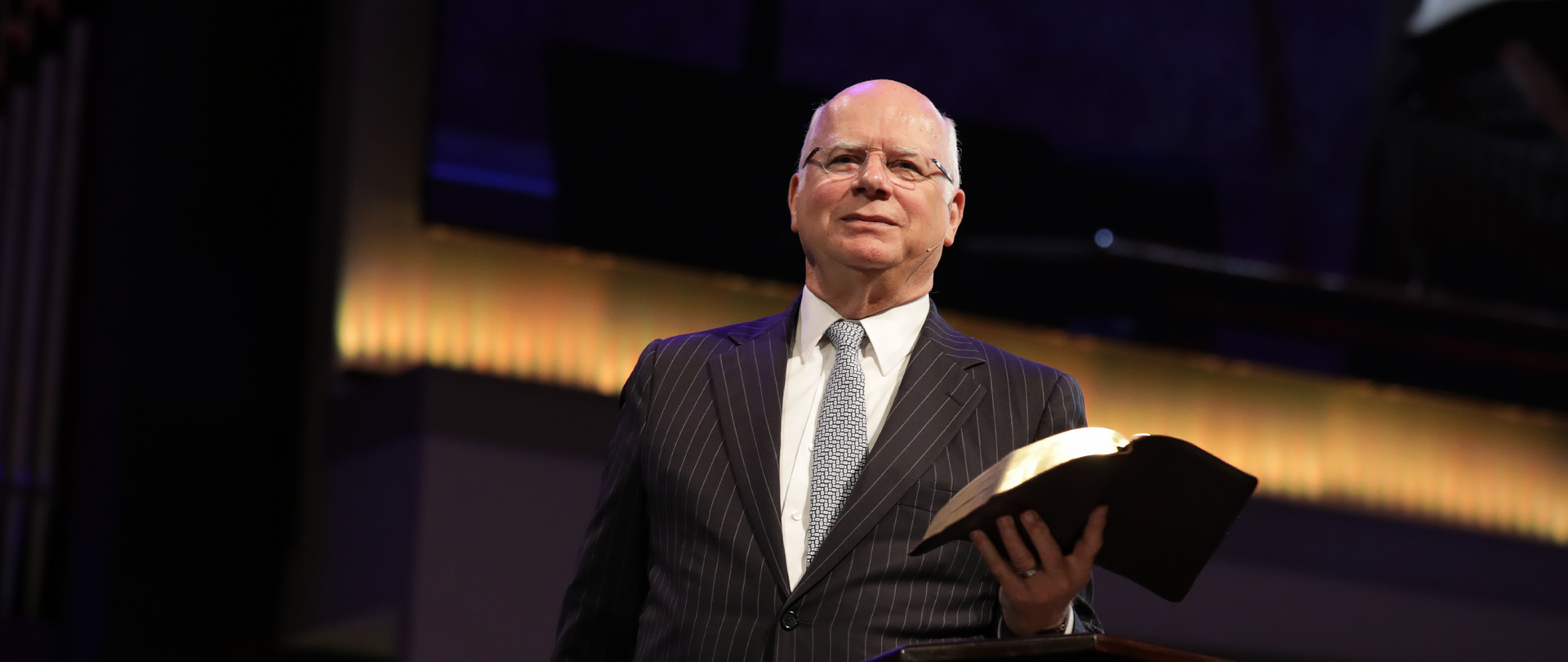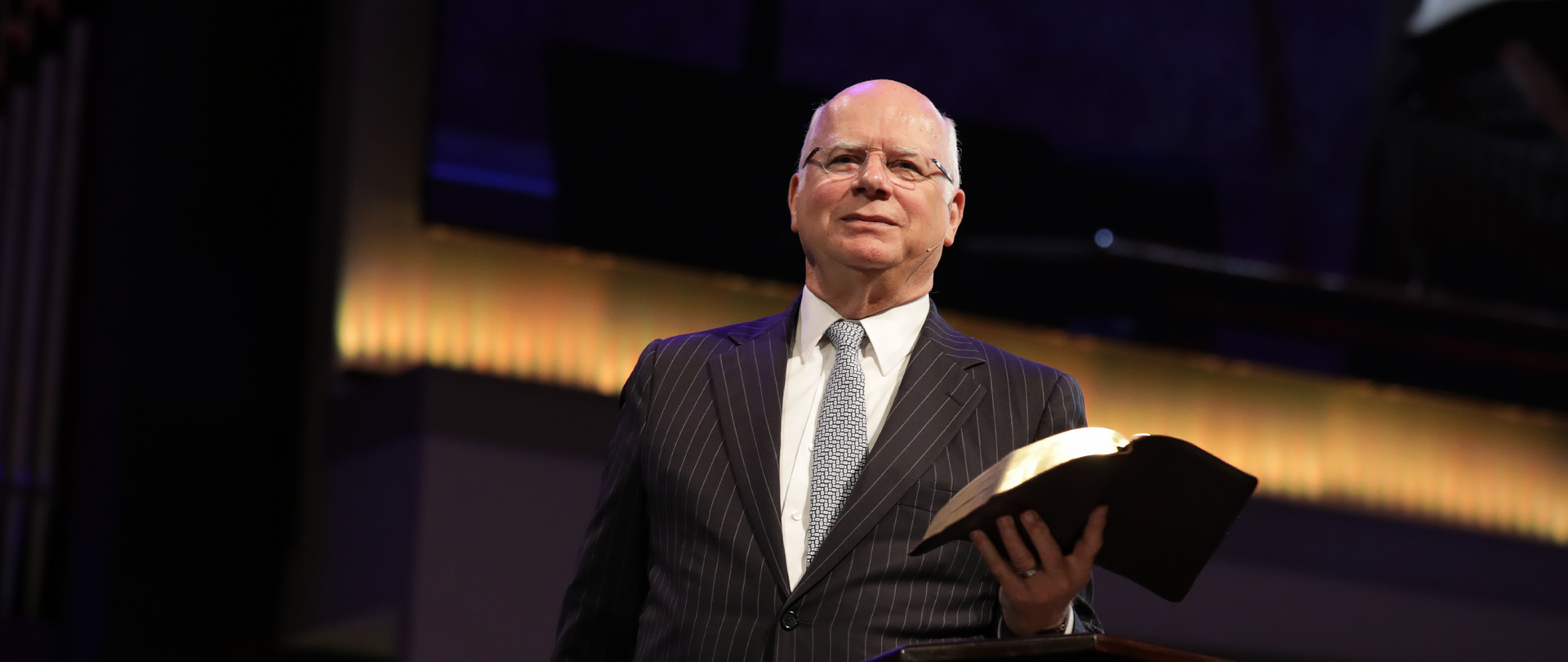 "We strongly believe when the Bible speaks, God speaks."
At Calvary, we are committed to reading, studying, preaching, teaching, and obeying the inspired Word of God.
Presented by Senior Pastor John Munro, the exposition of Scripture is the foundation of our worship. To allow for a more comprehensive study and a deeper understanding, Pastor Munro often preaches in series form — with an in-depth approach by book or topic.
Pastor Munro's Bible preaching and teaching is also featured in
The Verdict
, Calvary's radio and podcast ministry. The 25-minute daily radio program challenges listeners as to their response (their "verdict") on the truth of Scripture. Pastor Munro also hosts a weekly podcast called
Avizandum
with new
episodes available each Tuesday.
+

Seven Deadly Sins
Sundays at 9:45 AM
FALL SERIES

Pride. Envy. Anger. Sloth. Gluttony. Greed. Lust.


In past generations, sin was prominent in people's thinking, religion, and society. But things have changed… Now sin seems like an old-fashioned, judgmental term that should be discarded. However, as we look at our world (and our hearts!), doesn't something seem broken? If human beings are basically good and improving, why is there still so much hurt, violence, conflict, and abuse?

Scripture makes it very clear that sin is our great problem. And that all sin, not just these so-called deadly sins, leads to death.

Join us for "The Seven Deadly Sins" series by Pastor John Munro on Sunday mornings at 9:45 AM this fall at Calvary. The more we understand sin in our own hearts and lives, the more we will embrace the matchless grace and forgiveness of Jesus Christ. Come and invite others!

"For the wages of sin is death, but the free gift of God is eternal life in Christ Jesus our Lord" (Romans 6:23).

---

Miss a message? Catch up on sermons in our Media Library:

+

Sunday Evening Services
As scheduled

In addition to our morning services at 9:45 AM, we'll have evening worship services on selected Sundays at 6:00 PM. Pastor Munro will preach a series from the book of Ephesians, "Our Great Salvation." Plus, we'll have missions reports throughout the season.

Join us in the Sanctuary and stay for light refreshments afterward in the Galleria! Or join us via Livestream.

Sunday PM Schedule —

September 11
September 25 with Communion

October 23 — Pastor Jim Pile, "Growing in Grace"

November 6
November 20 — Thanksgiving Service with Communion

December 4 — Advent Organ Concert
December 11 — Calvary Christmas Concerts, 9:45 AM & 6:00 PM

---

NextGen Worship Choirs meet on Sunday evenings for Wee Praisers, Kids Choir, and Student Worship Choir. GET DETAILS

Student Ministry will host fellowship and outreach events for middle and high school students most Sunday evenings from 6:00–7:30 PM. GET DETAILS

Nursery is provided for infants and toddlers through age three. Please pre-register HERE.

+

Trusting God in Tough Times
Pastor Munro's booklet
available in the Word Room

Life can be difficult, unpredictable, and even frightening. Each day brings its own challenges and struggles. They threaten to defeat us, discourage us, and embitter us. Everyone, including followers of Jesus Christ, may feel overwhelmed. What are we supposed to do? How are we meant to handle all that life brings?

In this updated edition, Pastor Munro presents biblical encouragement to equip you for life's challenges. He offers scriptural perspective on questions including:

"Why does trusting God really matter?"
"How can I overcome my fears and anxieties?"
"How can I deal with grief?"

Get your 32-page print booklet in the Word Room bookstore while supply lasts ($5).

Prefer an e-book on your mobile device or a PDF download?

---

Questions or comments? We'd love to hear from you. Email us at info@calvarychurch.com.

+

Discover "The Verdict"
Listen via radio or podcast
Visit our new website: TheVerdict.org

"The Verdict" with Pastor John Munro is Calvary's radio and podcast ministry.

Pastor Munro invites you to study the Bible during our daily 25-minute broadcast. He offers clear, insightful teaching that will challenge you for a personal response: "What's your verdict?"

And in addition to The Verdict daily program, check out Avizandum, John's new weekly podcast exclusive!


---

Visit The Verdict's new website:
www.theverdict.org

Quick access to the daily program or John's weekly Avizandum podcast from any device. (You can also find The Verdict and Avizandum on all major podcast platforms.)

Browse and request free booklets or study guides from our growing library — including the new printable workbook for our current study, "What Would You Ask God?"

Find full broadcast listings and locate radio stations by state and country.

Sign up for John's monthly email.

---

Connect with The Verdict on social media on Facebook, Instagram, or Twitter!

Have questions or comments? Email us today at theverdict@calvarychurch.com.

+

The Gospel of Matthew
Listen again!

Who is Jesus?

This is the most important question that anyone can ever ask. Jesus is the central figure of all human history and of eternity. He is the King and the only One who can forgive our sins.

The Gospel of Matthew helps us understand who Jesus is. He is the long-promised Messiah of the Old Testament and our unique sinless Savior, who conquers sin, Satan, and death and reigns eternally as King of kings.

Do you know this Jesus?

---

Miss a message in the series? Want to replay or share? Visit our message library —

+

Next Steps in Following Jesus
10–Day Plan by Dr. Munro
on YouVersion Bible App

10-Day Plan Now Available on the YouVersion Bible App

---

A devotional reading plan by Pastor Munro, Next Steps in Following Jesus, is now available on the YouVersion Bible app! Pastor Munro challenges new or longtime believers to continue to grow in their journey as a follower of Christ, highlighting a different Bible passage each day.

"Next Steps" is Pastor Munro's second plan for the app, following Turning off the Noise, a 7-day plan.

To check it out,

download the free YouVersion Bible app at

iTunes

or

Google Play

or

see it online

at Bible.com. Within the app, choose "Plans" and then search for "next steps" or "munro" to find the plan — then "Start Plan" to begin reading!

---

YouVersion is one of the most popular Bible mobile apps, providing the text of the Bible on more than 240 million mobile devices around the world.

In addition to providing the text of the Bible in 1000+ languages, the YouVersion app provides a library of Bible reading plans and devotionals to encourage mobile users to engage directly with God's Word.