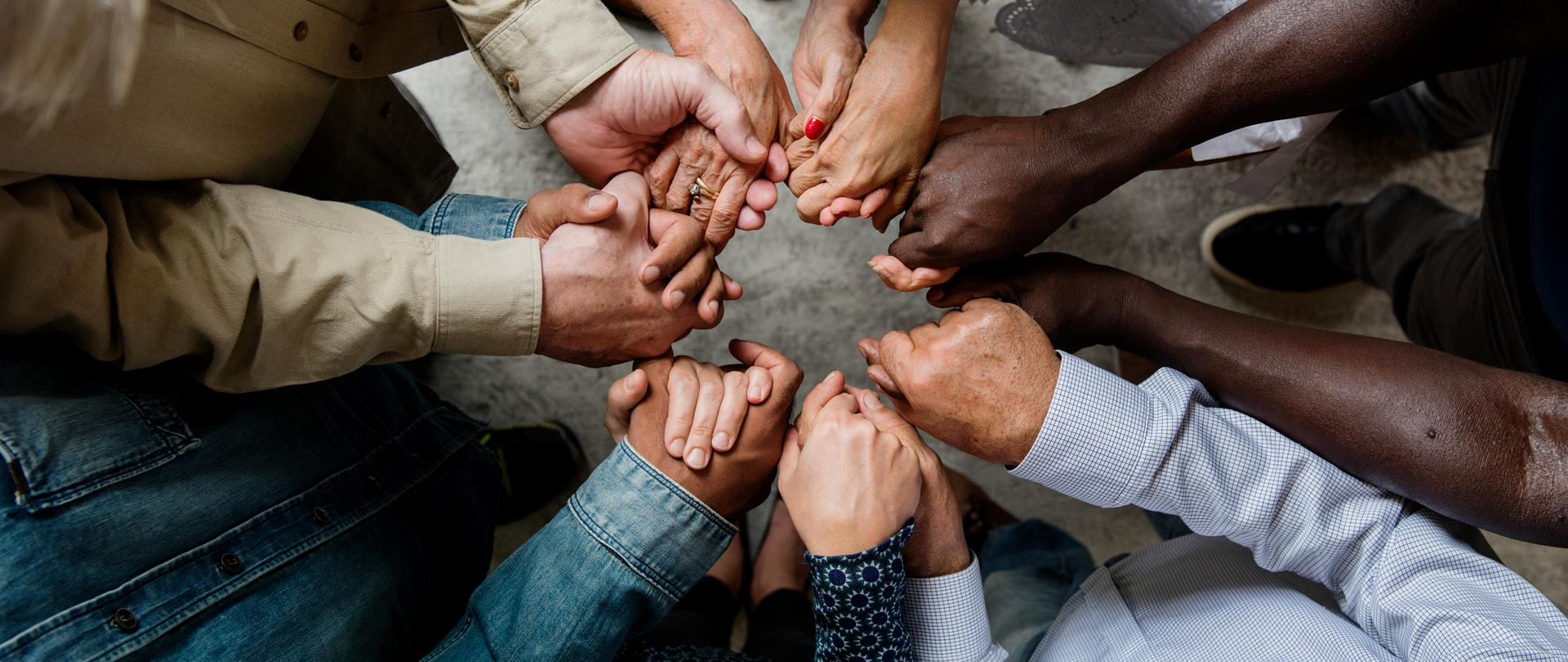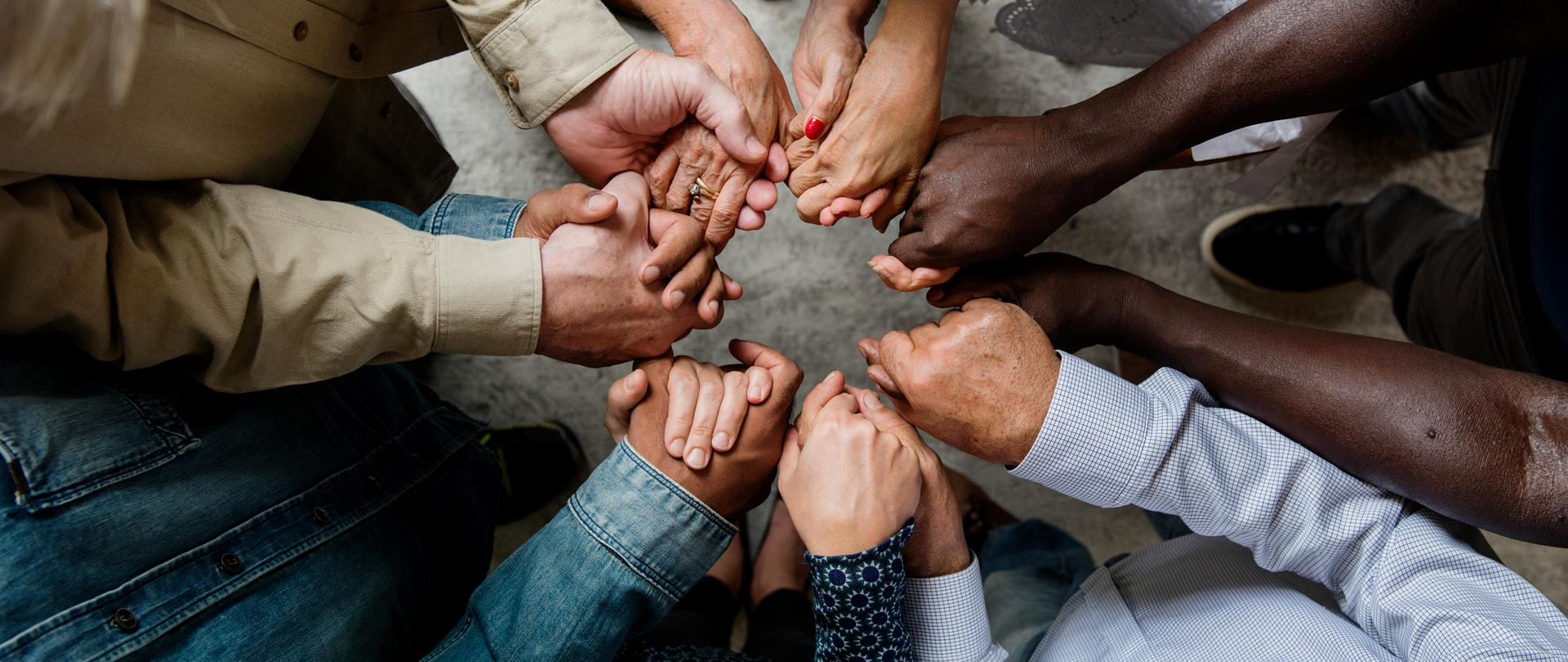 Sometimes we need the support, prayer, and love of our church friends and family.
Going through a difficult time or facing a challenge? Calvary offers many ministries that provide encouragement, prayer support, and practical guidance based on God's Word. Check out the list below or contact us.
+

Widows Ministry
"Inspiring Hope"
First Fridays monthly via Zoom

First Fridays each month
6:00–7:00 PM via Zoom

Whether you are recently widowed or have been on the journey for some time, we invite you to join this caring group on the first Friday of each month for a time of fellowship, prayer, Bible study, and support.

Our next meeting will be on Friday, July 2 at 6:00 PM via Zoom. We are using the devotional, Then Sings My Soul, by Robert Morgan.

Contact Donna Bridges at 704.301.5991 to get your copy of the devotional study and the Zoom meeting credentials.

---

Our Senior Adult Luncheons are currently paused. Once they resume, we plan to meet afterward in the Crown Room.

---

Contact: Jennifer Sharpless, 704.341.5417, jsharpless@calvarychurch.com

+

Support Ministry Classes
DivorceCare, GriefShare, & Cancer Care
Currently on summer break

Our Support Ministry classes have concluded for the spring. We'll launch new evening sessions in September from 6:30–8:00 PM.

Each class explores the spiritual, intellectual, emotional, and physical aspects of life challenges from a biblical perspective. Join us or invite a friend — everyone is welcome! Childcare options are available.

Upcoming Fall 2021 Classes:

New — Cancer Care
Wednesdays, September 8 – November 17

DivorceCare
Mondays, September 13 – December 13

GriefShare
Mondays, September 13 – December 13

Please check back for complete details and registration!

---

Contacts: Helen Stewart, 704.887.3681, hstewart@calvarychurch.com or Pastor Jim Pile, 704.341.5359, jpile@calvarychurch.com


+

Pastor/Elder/Deacons
of the Week

Each week we have a pastor, an elder, and several deacons on call to help with urgent needs and hospital care.

For emergency needs, hospitalization, a death in the family, or a birth announcement to share, please contact the church office at 704.543.1200 or the pastor/elder/deacons listed in Looking Up for this week.

| | | |
| --- | --- | --- |
| + | | |

If you or a family member has an upcoming surgery or hospital stay, please let us know by calling the church office at 704.543.1200. We would like to have someone there to pray with you.

If admitted, please let the hospital know that you attend Calvary Church. We want to visit (if you like), pray with you, and offer support to you and your family.

| | | |
| --- | --- | --- |
| + | | |

Followers of the Lord Jesus navigate their walk with Him through the trials and tribulations of life by following His Word and the godly counsel of others in the body of Christ. At Calvary Church, we offer individual, marriage, and family counseling to our members and attendees. Counseling is confidential and led by our pastoral staff.

For more information, contact Pastor Jim Pile at jpile@calvarychurch.com.

+

Military Ministry
Supporting those who serve
Stateside, Overseas, & Veterans

We seek to share the love of Christ with active duty military, Reserve and National Guard members, veterans, and their family members at Calvary Church and throughout the greater Charlotte community.

Recognizing the special sacrifices made by those serving in the armed forces, we want to help meet those unique spiritual, emotional, and physical needs. We're here to offer prayer, encouragement, fellowship, discipleship opportunities, support services, and share the life-changing Gospel of Jesus Christ.

If you're in military service, a veteran, or have a loved one serving stateside or abroad, please join our prayer and contact list.

---

Contact: Jennifer Sharpless, 704.341.5417, jsharpless@calvarychurch.com or Pastor Jim Pile, 704.341.5359, jpile@calvarychurch.com

+

Hearts & Hammers
Apply to be a care receiver

This ministry is currently paused until further notice. Please check back for details!

---

Do you need assistance with basic home maintenance and repairs?

Our Hearts & Hammers teams tackle to-do lists monthly for Calvary senior adults and families who need assistance.

To apply to be a care receiver, contact Debbie Bordwine, at 704.341.5328 or dbordwine@calvarychurch.com.