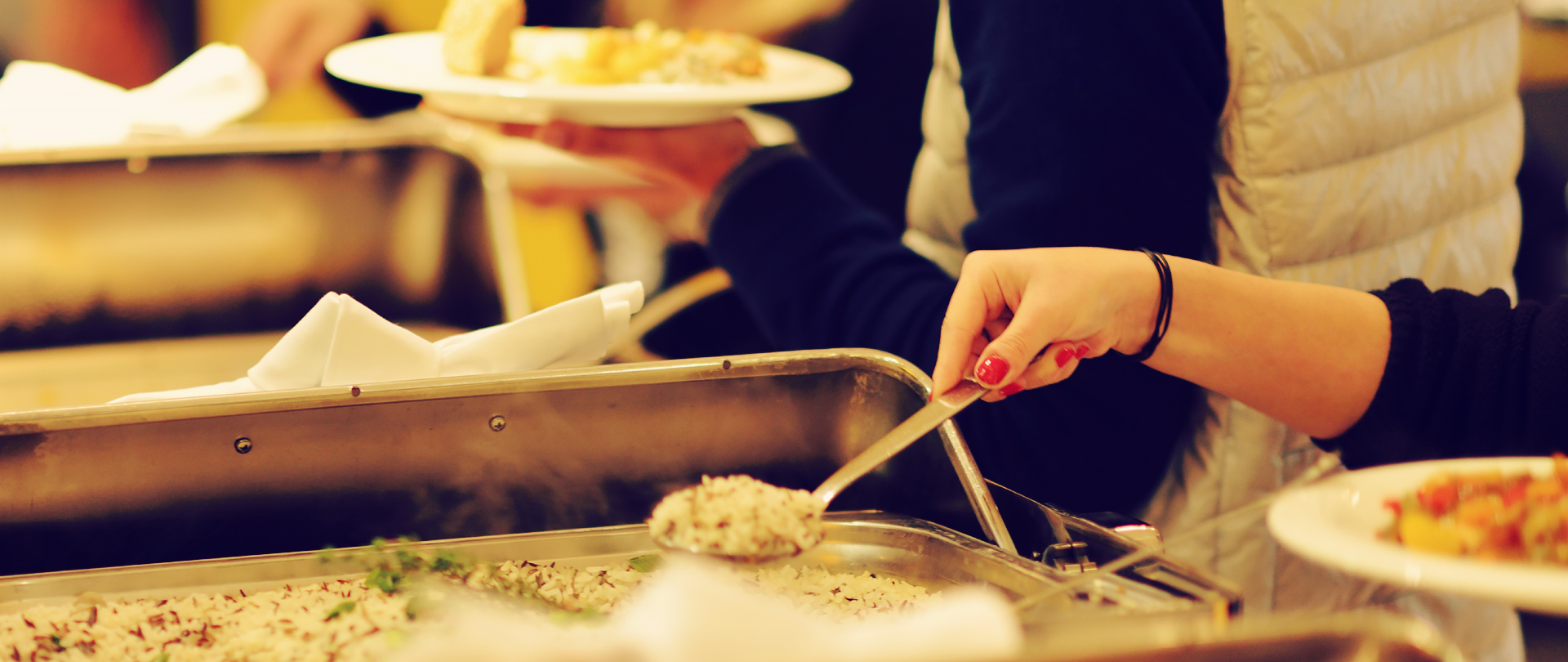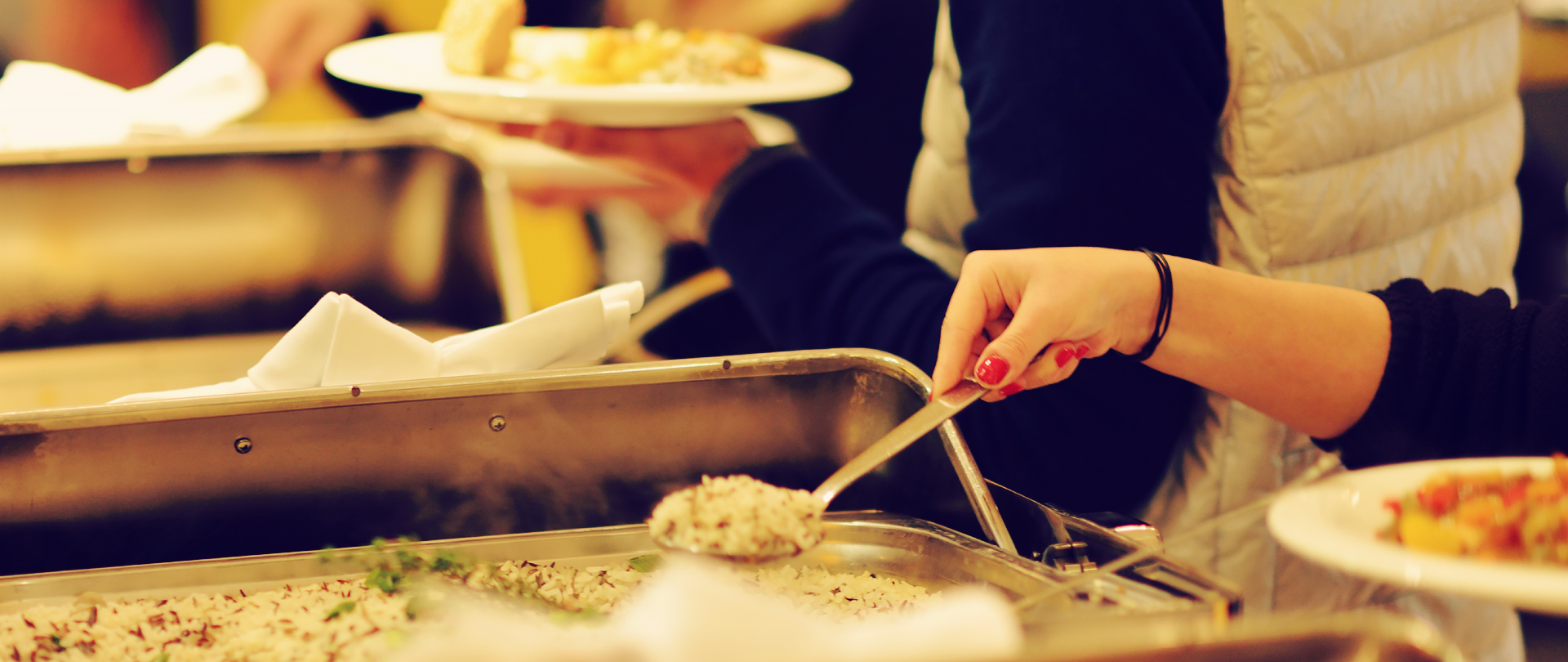 Wednesdays | 5:00–6:15 PM, Crown Room

UPDATE: Our upcoming fall season of evening meals is on pause until further notice. We continue to monitor the situation and look forward to resuming our normal schedule as soon as possible. Please check back for details!
---
Join us for a hot, delicious meal and a great time of fellowship! No reservations needed — get your meal ticket just before dinner on the third floor, outside the Crown Room.

In addition to the regular weekly menu, large chef salads and veggie salads are available as entree options. All meals include a beverage and dessert. Children's meals are pre-plated for convenience; apple slices and baby carrots may be substituted for fries/chips/tater tots.
Adults $7 | Children $4



Max per immediate family $20
---
Fellowship Dinner is served September through May on the schedule of our Wednesday evening activities and Bible study elective classes. Join us!