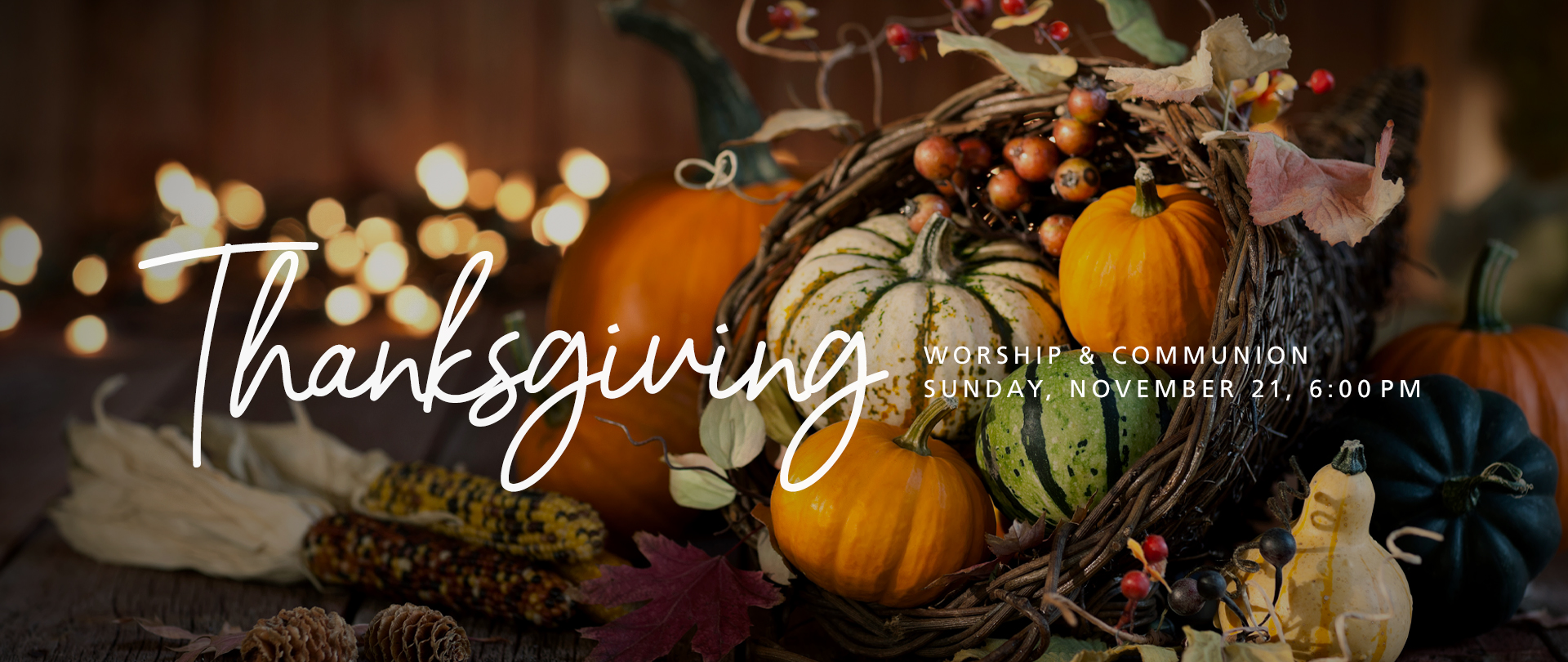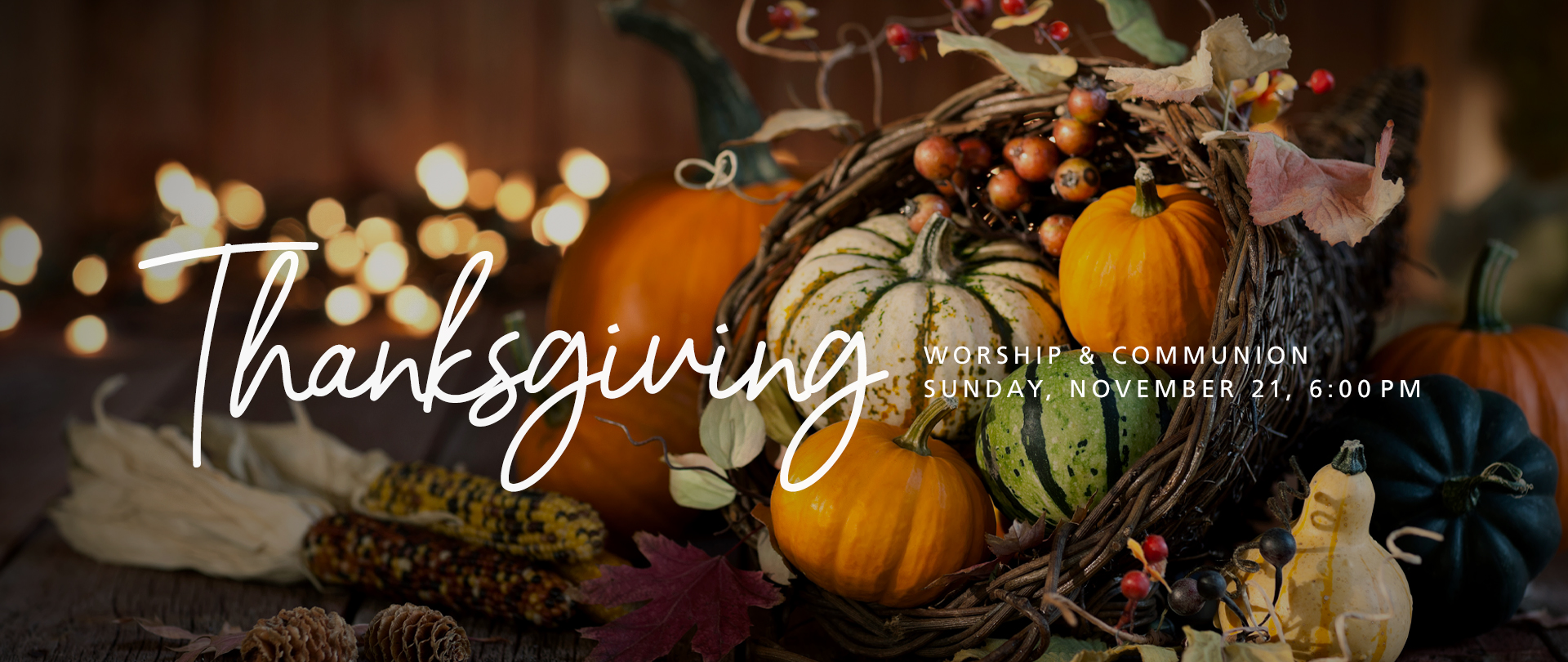 You're invited to an evening of Thanksgiving worship on Sunday, November 21 at 6:00 PM in the Sanctuary.
Join us for a joyful celebration of God's blessings! Senior Pastor John Munro will share a special message, and the Calvary family will have an opportunity to offer testimonies of praise. We will celebrate the Lord's Supper together.
Nursery is provided through age 3; drop-off begins at 5:45 PM.
Translation will be provided in Spanish, Russian, and Chinese, as well as interpretation in ASL.
Please join us in the Sanctuary; this service will not be Livestreamed. Thank you!
---
"It is good to give thanks to the Lord, to sing praises to your name, O Most High; to declare your steadfast love in the morning, and your faithfulness by night" — Psalm 92:1-2