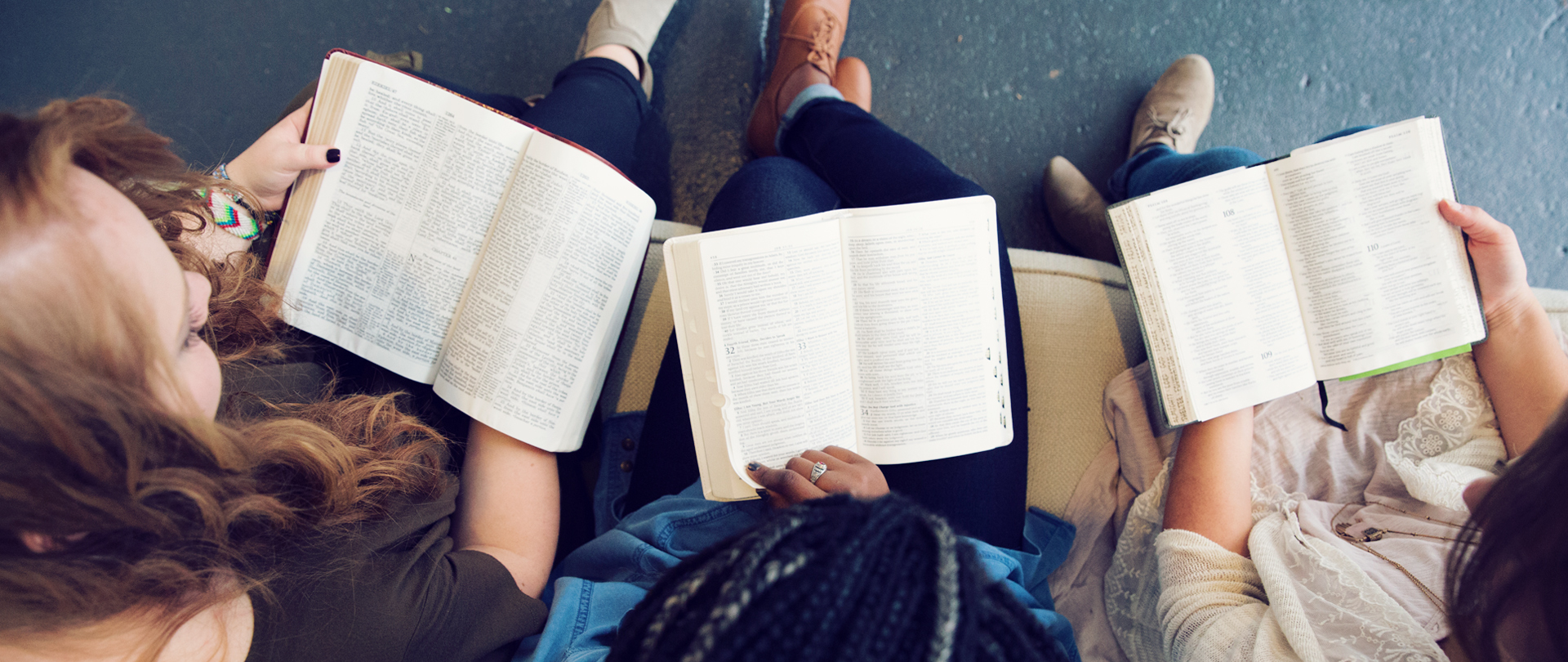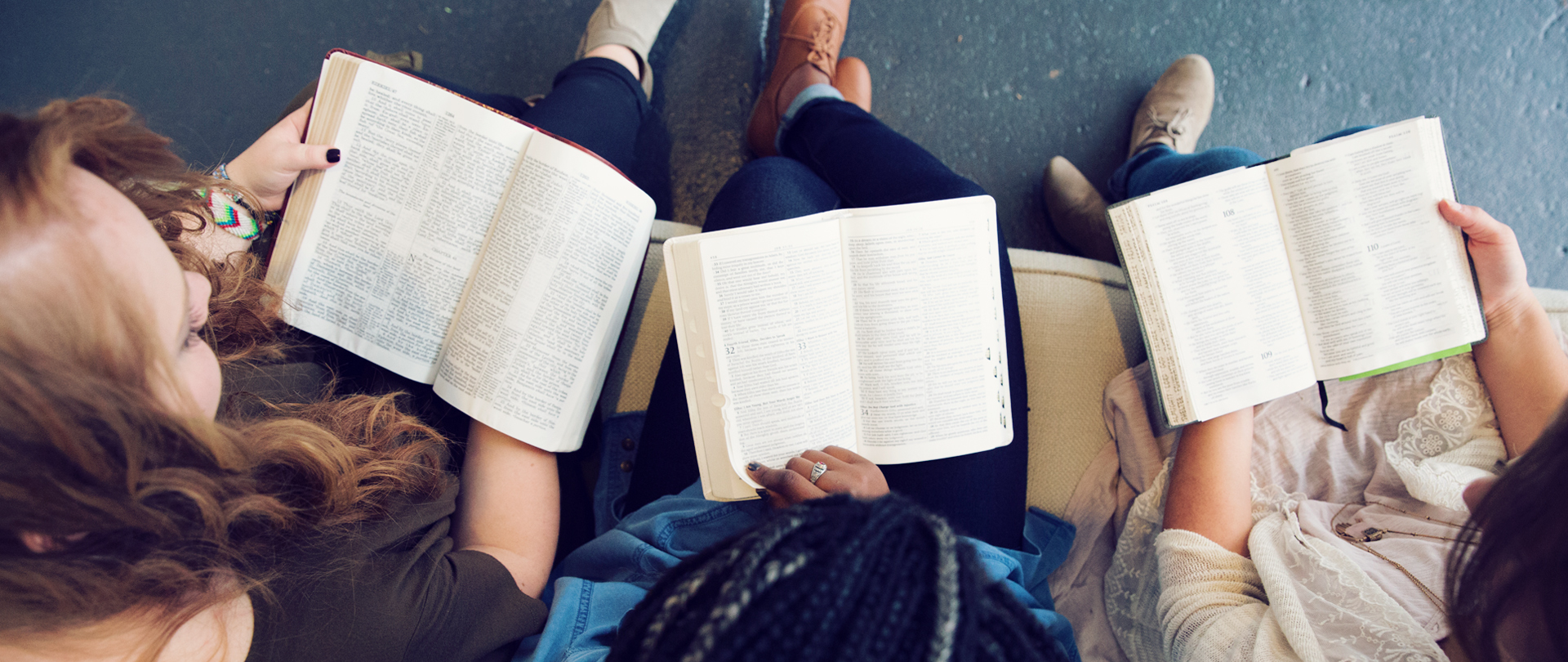 Women's Fall Bible Studies
Ladies, we invite you to be part of our Women's Bible Studies at Calvary. There are many courses available, and you're sure to find a place to grow spiritually and connect with friends. Newcomers are always welcome!
We meet on Tuesdays at 9:30 AM or 7:00 PM.

All classes will initially meet via Zoom. As we continue to monitor the pandemic, we will keep you updated on any plans to shift to in-person meetings on campus. Instructors will email you the Zoom credentials after you register.
---
Tuesday Morning Classes

September 7 – November 16
9:30 AM–Noon
---
Better: A Study of Hebrews
by Jen Wilkin
Teacher: Judy Trexler
In this verse-by-verse study of the book of Hebrews, we will see how God "provided something better for us" (Hebrews 11:40) through the unsurpassed superiority of Jesus Christ. Through Him alone, we have a better hope, a better high priest, a better covenant, a better sacrifice, a better sanctuary… a better everything! In Christ, believers have a saving faith that changes our relationship and responsibility to God, others, and ourselves. Let us fix our eyes and hearts on the resurrected Christ as we run the race set before us. Cost: $20
Unveiling the Book of Revelation, Part 2
by Kay Arthur
Teacher: Jackie Schaffer
This Precept study of the book of Revelation focuses on chapters 4–22 (Part 1 is not a prerequisite). Discover exactly what God says will take place in the end times as we learn about His heavenly throne, seven seals, four horsemen, and the new heaven and earth. Not only is the book of Revelation the climax of the entire Bible, but it is the summation of God's master plan for the salvation of mankind. Please join us as we take an in-depth look at this important Word from the Lord Jesus, and learn how to live in light of it. Cost: $27
The God You May Not Know
by Dr. David Jeremiah
Teacher: Rometa Arrington
Knowing about someone is not the same as knowing the person himself. Trying to comprehend the person of God is like trying to capture all the galaxies of the universe in a child's prism. Yet God seeks to be known; He reveals Himself in His creation and His Holy Word. Let's learn how to love Him more, know Him better, and make Him known. As our Lord Jesus Christ prayed on the final night of His earthly life, "This is eternal life, that they may know You, the only true God, and Jesus Christ whom you have sent" (John 17:3). Cost: $15
God of Deliverance: A Study of Exodus 1–18
by Jen Wilken
Teacher: Betty Farynyk
The exodus of the Israelites shapes our understanding of the whole Bible and contains themes that reverberate all the way to Revelation. Exodus is the birth narrative of a nation unmistakably guided by the great Deliverer. This in-depth study shows us that Israel's story is our story: the same God who delivered Israel also delivers all those He loves from slavery to sin and from service to the pharaohs of this world. He lifts our eyes to the Promised Land He has prepared where we will dwell with I AM and worship Him as the one true God. Class includes video teaching and group discussion. Cost: $20
Israel and the Church
by Amir Tsarfati
Teacher: Mary Beth Hohman
This study provides a fascinating look at all God has prepared for His two peoples — and why it's so relevant to us today! To truly grasp Bible prophecy, we must first understand how God's promises to Israel complement His vision for the Church. While some believe God has forsaken Israel for the Church, this goes against the nature of the faithful Lord we find in Scripture. Hear what the Bible says about God's unique master plans for His two chosen groups, Israel and the Church, and how these apply to our lives today. Cost: $15
1 Thessalonians
by Nav Press Life Change
Teacher: Jan Adams
The new believers in Thessalonica maintained their faith in the face of persecution but misunderstood the second coming of Christ. Hoping to correct it, the apostle Paul sent instructions about how to live in anticipation of their Lord's return. In his letter to them, 1 Thessalonians, Paul's teaching provides helpful guidance for all Christ-followers on what it means to live as a Christian in the face of an uncertain world and the certainty of Christ's return. This is a two-semester course. Cost: $13
---
Tuesday Evening Classes

September 7 – November 16
7:00–9:00 PM
---
Praying Women
by Sheila Walsh
Teacher: Cheri Strahm
Does God really answer prayer? Is it worth our time and consistent effort? Yes! Prayer is one of the most powerful, life-changing things we can do. This study offers practical help from God's Word on how to pray, what to say, and how to watch for God's answers. You can become a woman of prayer! You can learn to pray and not worry, let go of the past, and stand firmly on God's promises for you now. Cost: $15
Israel and the Church
by Amir Tsarfati
Teacher: Mary Beth Hohman
This study provides a fascinating look at all God has prepared for His two peoples — and why it's so relevant to us today! To truly grasp Bible prophecy, we must first understand how God's promises to Israel complement His vision for the Church. While some believe God has forsaken Israel for the Church, this goes against the nature of the faithful Lord we find in Scripture. Hear what the Bible says about God's unique master plans for His two chosen groups, Israel and the Church, and how these apply to our lives today. Cost: $15
---
Women's Ministry Contacts:
Pastor Nathaniel Pearce, 704.341.5424, npearce@calvarychurch.com
Jennifer Sharpless, 704.341.5417, jsharpless@calvarychurch.com
Jenna Mascia, 704.517.6606, jmascia@live.com