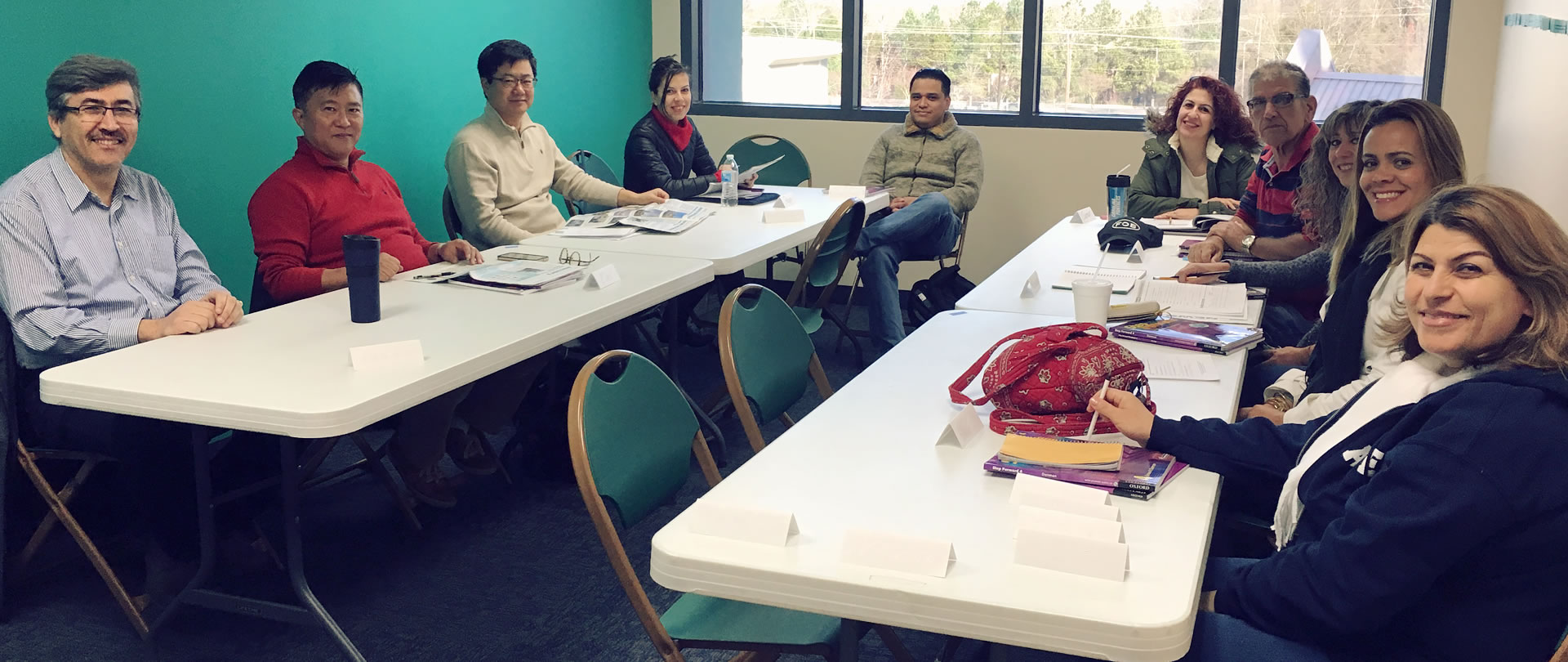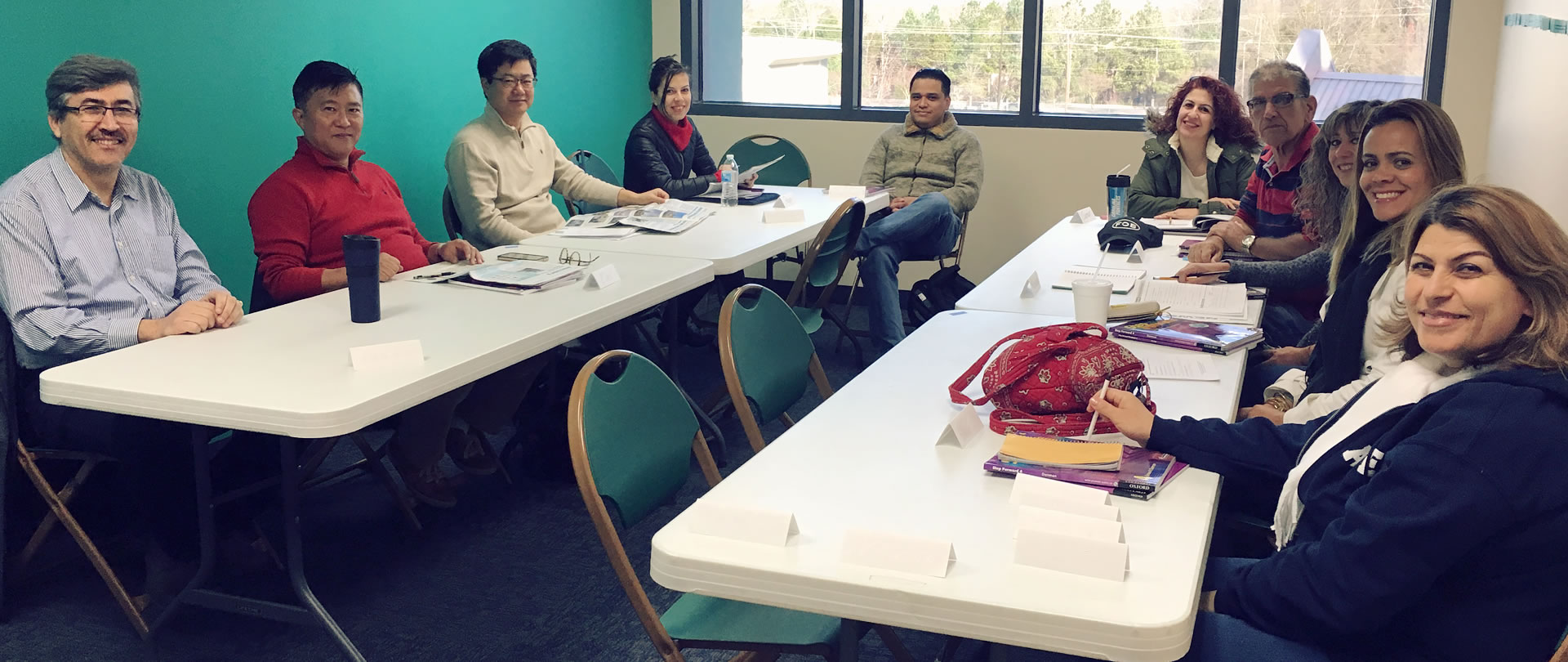 Calvary ESL (English as a Second Language) classes help newcomers to the United States learn to speak and understand the English language and American cultural expressions.
We offer multiple proficiency levels plus pronunciation and discussion groups to improve vocabulary and conversational skills. New students take a placement test to determine their class level.
Intro through Level 4 classes meet at Calvary. Level 5 and Advanced classes meet via Zoom.
ESL classes are offered on Monday and Thursday mornings in the fall, winter, and spring. Childcare is not provided.
The cost is $30 per semester, including books and materials.
---
Fall Semester 2022

REGISTER
Online Registration: August 26 – September 6
New Student Placement Tests: Monday, September 12
9:00 AM–Noon, Room 300
ESL CLASS SCHEDULE
Fall Session: September 19 – November 17
Mondays & Thursdays
9:00–11:00 AM, Room 300

English Pronunciation
Mondays, 11:15 AM–12:00 PM
Room 300 — Levels 1 & 2
Room 401 — Levels 3–4
Via Zoom — Levels 5 & Advanced

Windows to the World — Levels Intro–2
Thursdays, 11:15 AM–12:00 PM, Room 300

Bridge to Life — Levels 3 & 4
Mondays, 11:15 AM–12:00 PM, Room 401

Life Discussion — Levels 5 & Advanced
Thursdays, 11:15 AM –12:00 PM, via Zoom
---
Contact: Vince Eaton, 704.341.5322, veaton@calvarychurch.com