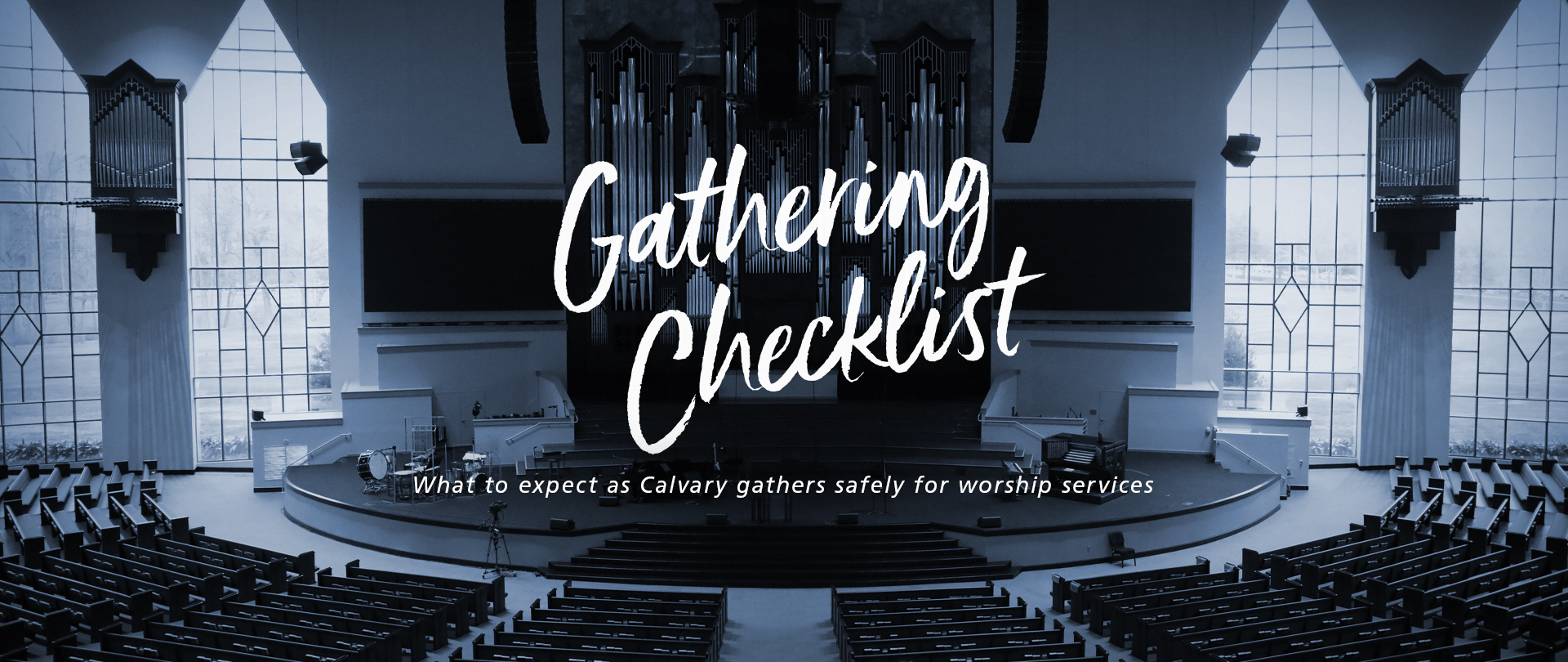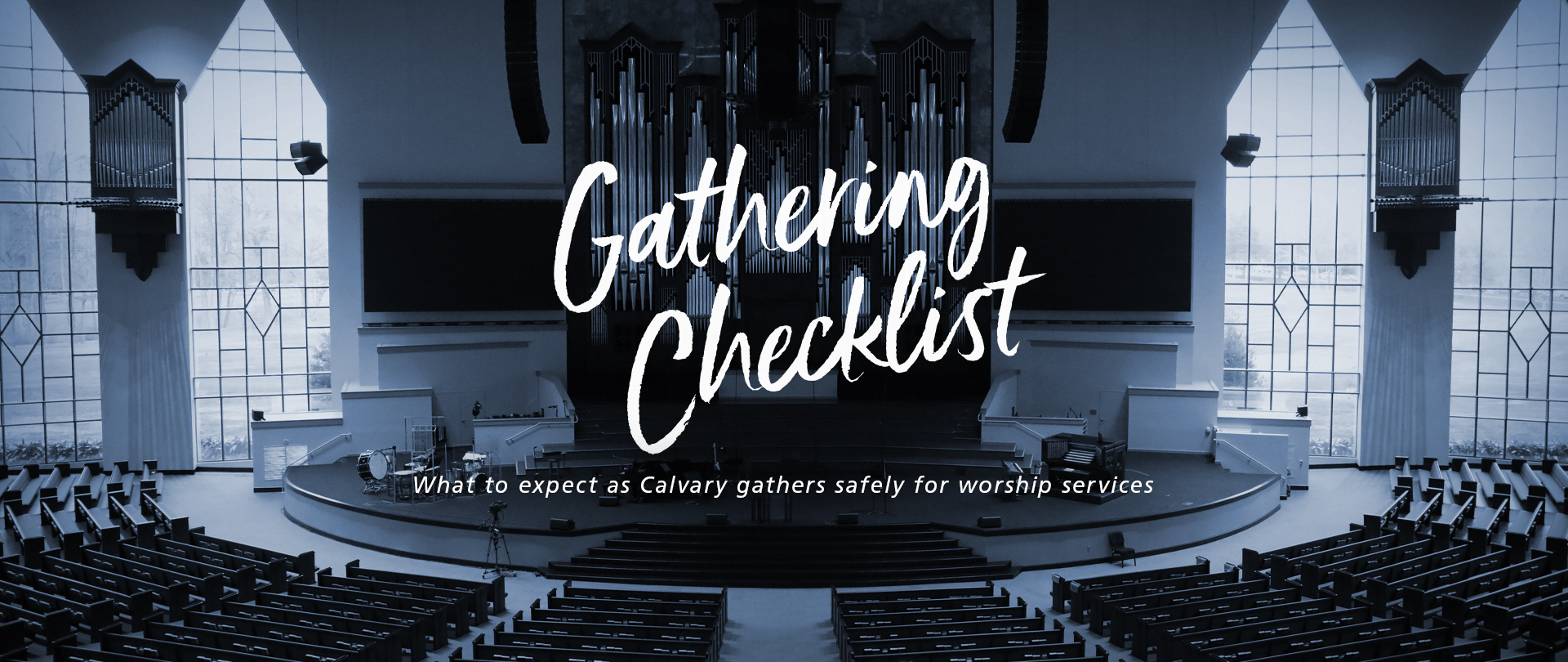 What to expect on campus at Calvary
We're excited to welcome you to Calvary! Whether you're joining us for a Sunday worship service, ministry event, concert, or class, we want everyone to be as safe as possible when we gather.
Thank you for reviewing the checklist below so that you're prepared to join us on campus. Please see our current COVID-19 update for more details.
---
PREPARE before you leave home
Be certain you are feeling well. Stay home if you have been exposed to COVID-19 or have a fever or any symptoms of illness of any kind.
Bring the items you'll need, including your Bible, notepaper, pen/pencil, and offering envelope.
Limited Children's Ministry programs are available only with preregistration. Be sure to register and confirm your child's spot for each Sunday or special service. Children are welcome to sit with their families. Calvary Kids Worship Folders are available at the Welcome Desks for children to use during the service.
---
WEAR A FACE MASK over your nose and mouth
MASKS ARE REQUIRED AT ALL TIMES in the parking lot, on the sidewalks and patio, as you enter the building, during the service, and as you exit the building until you reenter your vehicle.
---
SOCIAL DISTANCE at all times
Maintain social distance (remain 6 feet apart) in the parking lot and Galleria, in the hallways and restrooms, and the Sanctuary. Please avoid stopping in groups.
---
HOST TEAMS will greet and seat you
We'll hold the door for you, so you need not touch the door handles.
Ushers will guide you toward an open seat in the Sanctuary. We're keeping an empty pew in front and behind each row used for seating.
---
DURING the worship service
Keep your mask on!

(Pastor Munro will let you know specifically if you may take them off at any time.)
There will be no offering baskets passed during the service. The offering baskets will be available as you enter and exit the service. Or feel free to give online.
---
AFTER the service
When Pastor Munro ends the service, please remain seated.
Ushers will direct each row when to stand and leave. Please be aware of social distancing in the Galleria and concourses, and avoid stopping in groups.
WEAR YOUR FACE MASK and SOCIAL DISTANCE (6' apart) as you exit the building, on the sidewalks and patio, and in the parking lot until you reenter your vehicle.
Thank you for doing your part to keep our Calvary family and community safe before, during, and after our worship services. We look forward to seeing you soon!
---
"My peace I give to you. Not as the world gives do I give to you. Let not your hearts be troubled, neither let them be afraid." — John 14:27