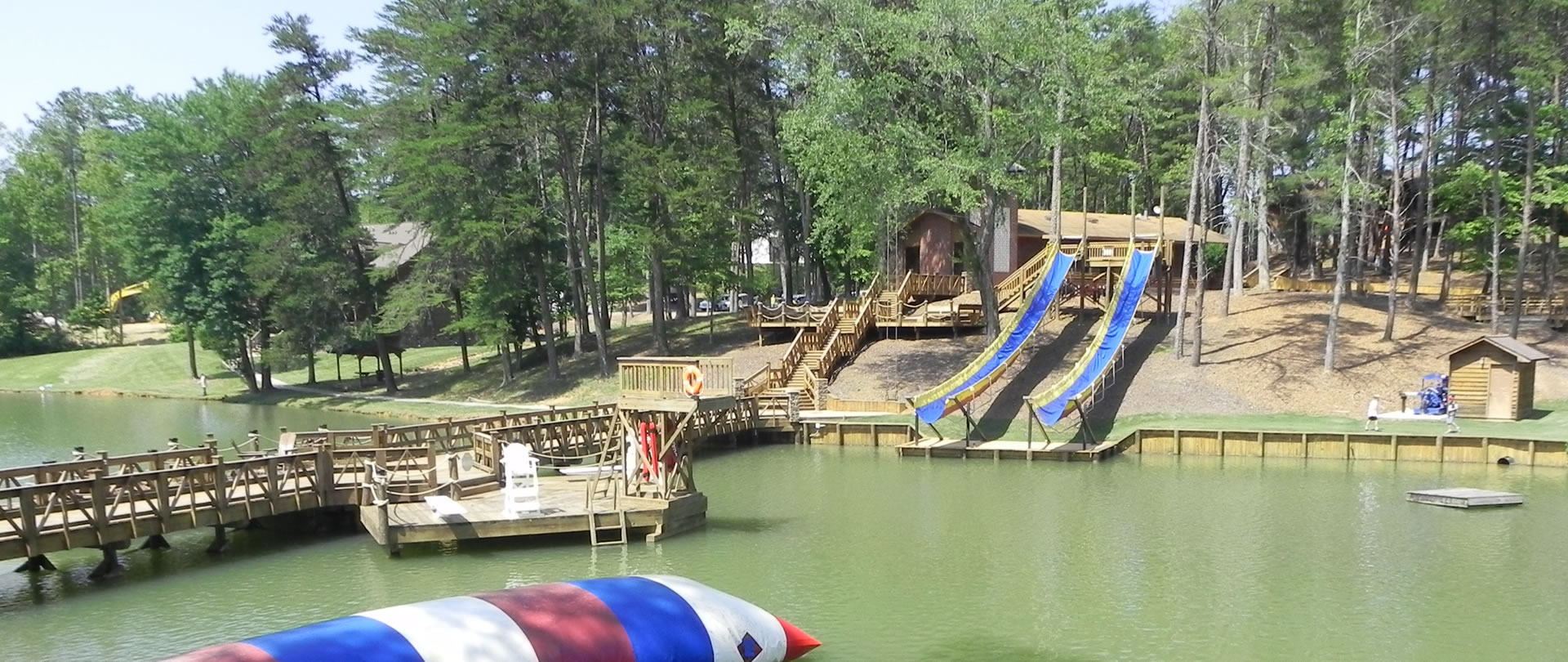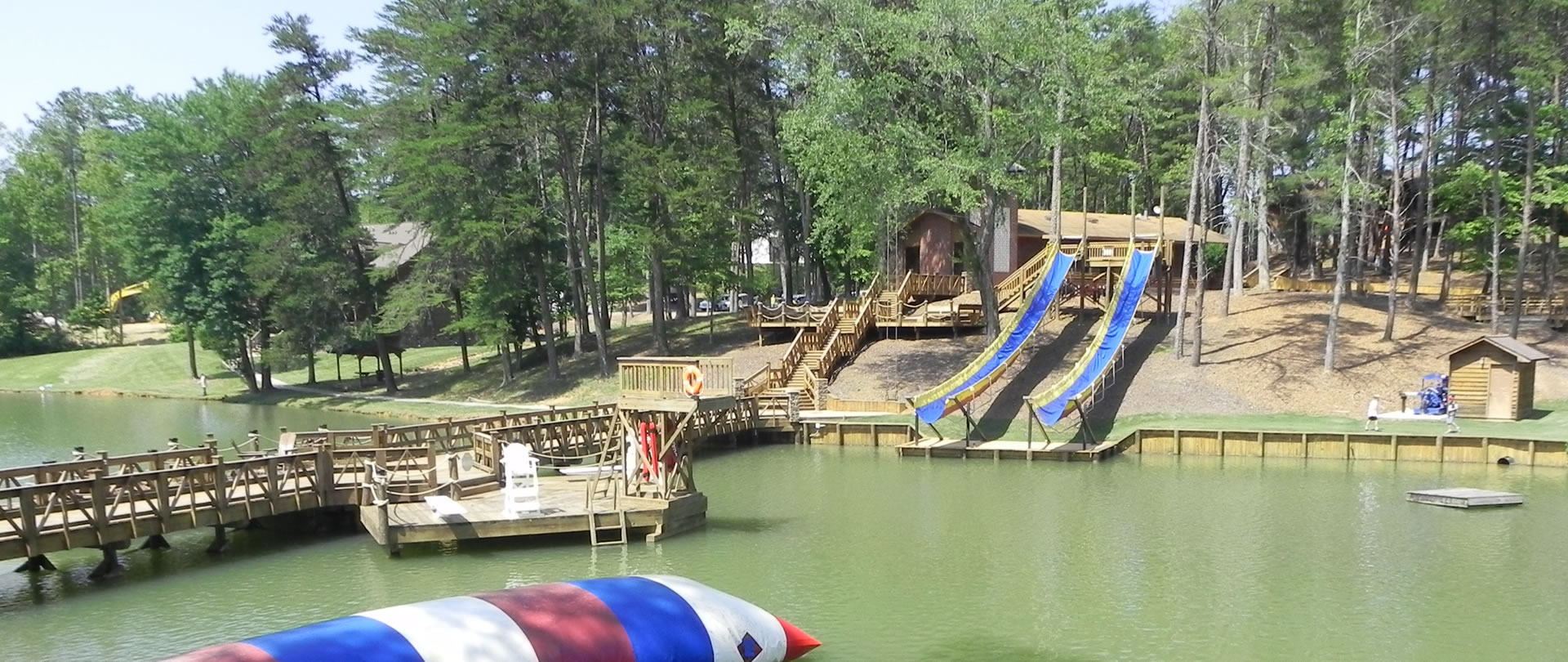 Woodlands Summer Camp, June 10–14
For ages 8–11
All camps are full – now we're counting down the days!

Kids, are you ready to have the BEST summer ever? Don't miss our awesome adventures at Woodlands Camp! Choose from TWO options: Junior Camp or Xtreme Junior Camp. Parents, your kids will receive challenging, biblically sound teaching, and have tons of fun at either camp! Log cabins are air-conditioned and round-trip charter bus transportation is provided. Space is limited and all slots have now been filled!
---
Junior Camp
The Woodlands traditional camp
features air-conditioned log cabins, basketball courts, canoeing, kayaking, paddleboats, a climbing wall, and zip line. Campers can swim, dive, tube behind the jet ski, catch some air on the blob, jump on the new Euro-Bungy, or zip down two 100' water slides! Challenge your friends to a game of Bible Memory and other competitions in hopes of seeing your team bring home the gold. Try your hand at ping pong, air hockey, or foosball, or just kick back and enjoy a sno-cone in the Trading Post. Campers may also earn points for their team on the low ropes course with the supervision of a counselor. This promises to be the highlight of your summer!
Cost: $475 with non-refundable $100 deposit; balance due by May 19
---
Xtreme Junior Camp
This camp is for the adventurous ones! Campers sleep in hammocks in shelters in the woods. Food is cooked at the campsite and activities include hiking, rock climbing, horseback riding, and basic survival skills. They will also stay at camp for one day and go horseback riding. Get ready for an unforgettable outdoor adventure!

Cost: $575 with non-refundable $100 deposit; balance due by May 19
---
All camps are full and sold out.
Please pray for our children when they are at camp! We'll be posting on our Children's Ministry Facebook page with pictures and updates, and click here for more about our Children's Ministry!
---