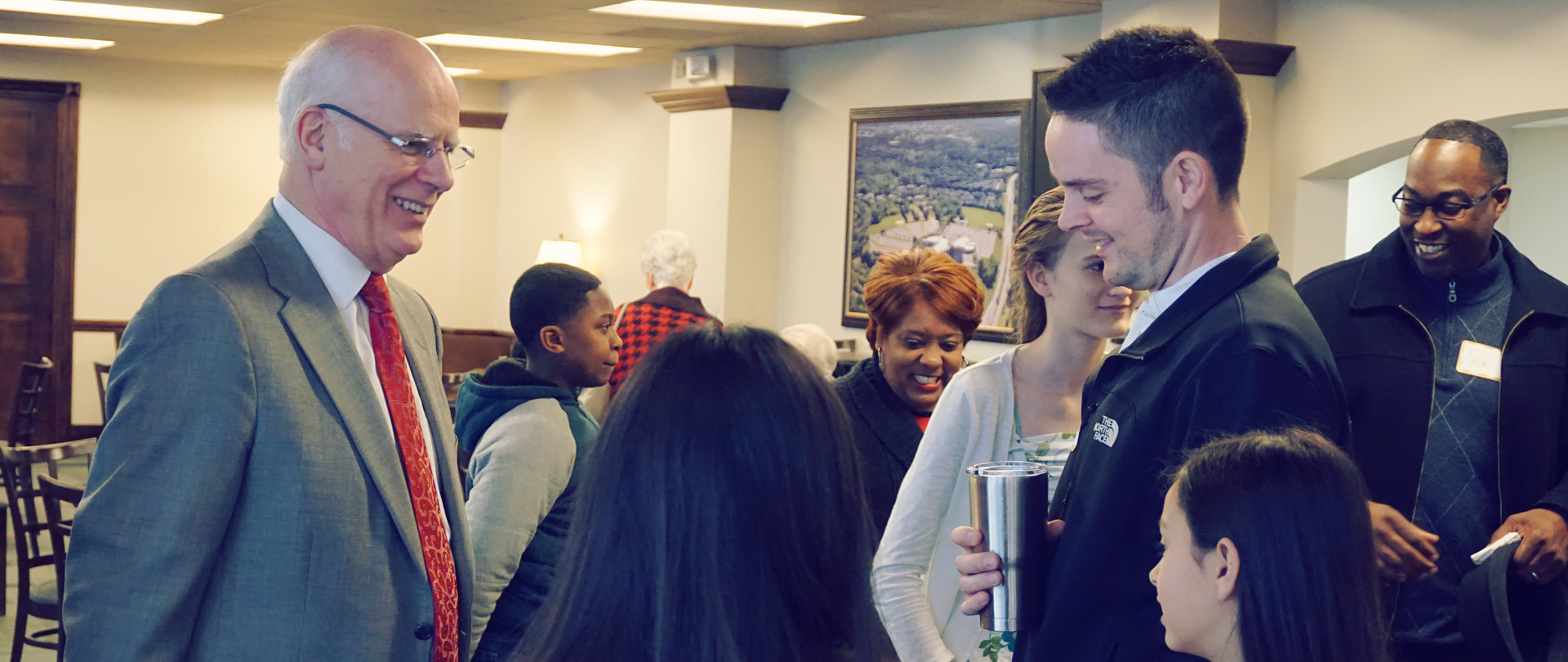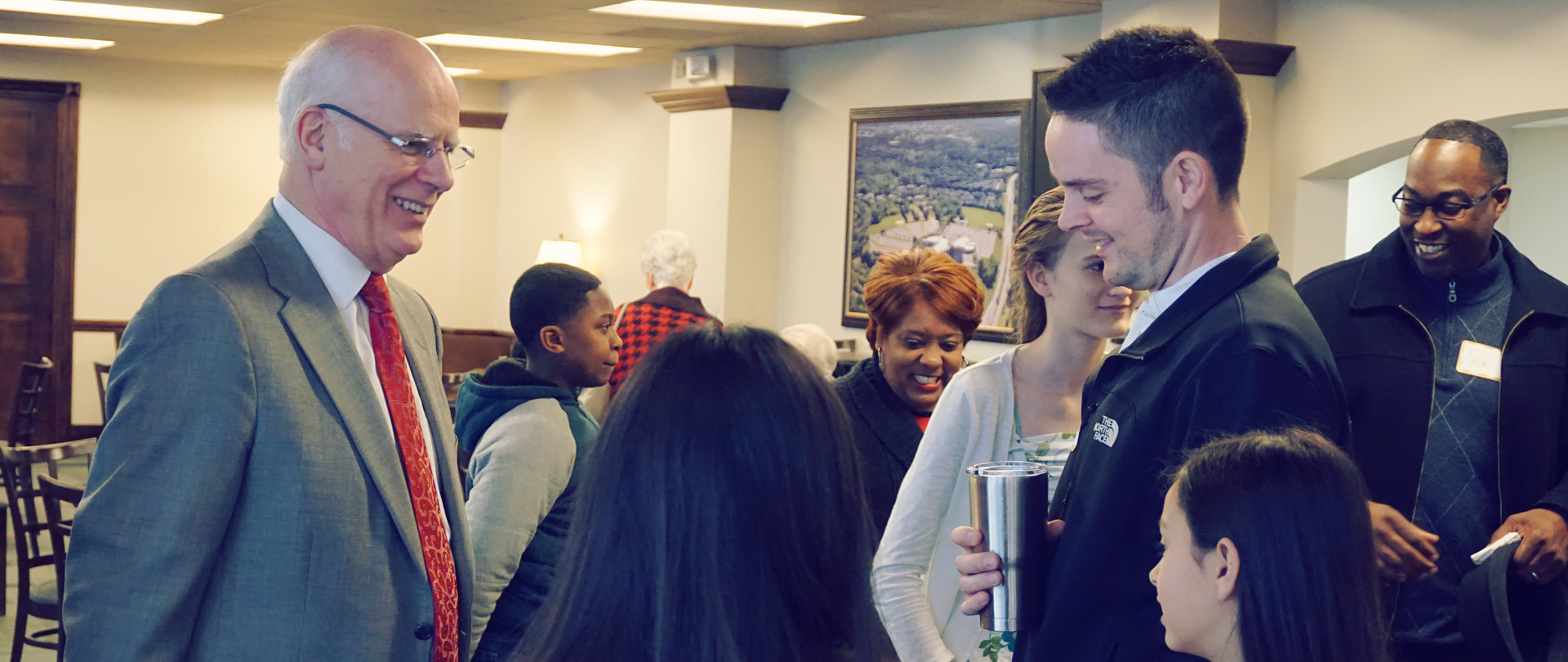 New to Calvary? You're invited stop by in the Calvary Café following any Sunday morning worship service for a Guest Reception to meet our Welcome Team and find out more about our church.
One Sunday each month, Dr. John H. Munro, and his wife, Gudny, host a special Newcomers Reception. This is your opportunity to meet our Senior Pastor and hear about the mission and ministry of Calvary.
Please stop by — it's an ideal way to meet other newcomers! Coffee and light refreshments are served, and we have a small gift bag for you. Welcome!
Upcoming Reception dates: