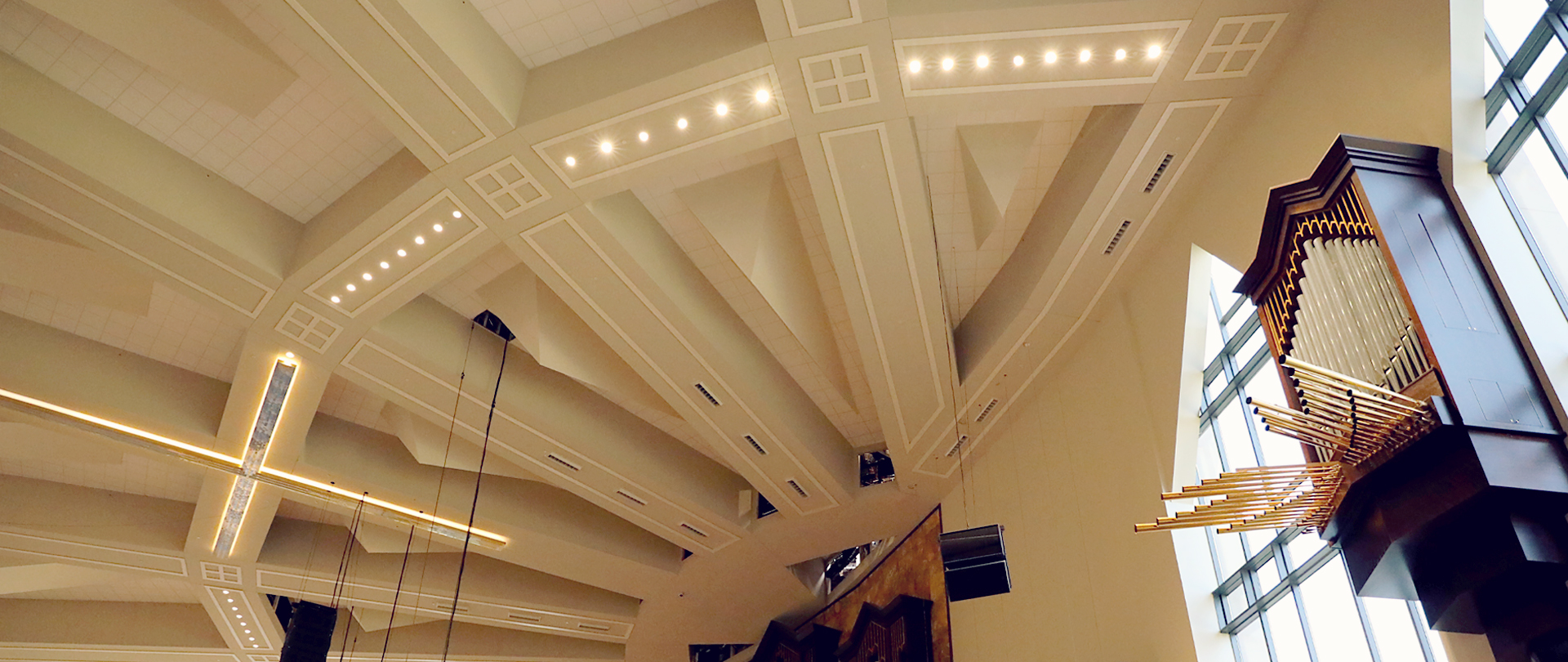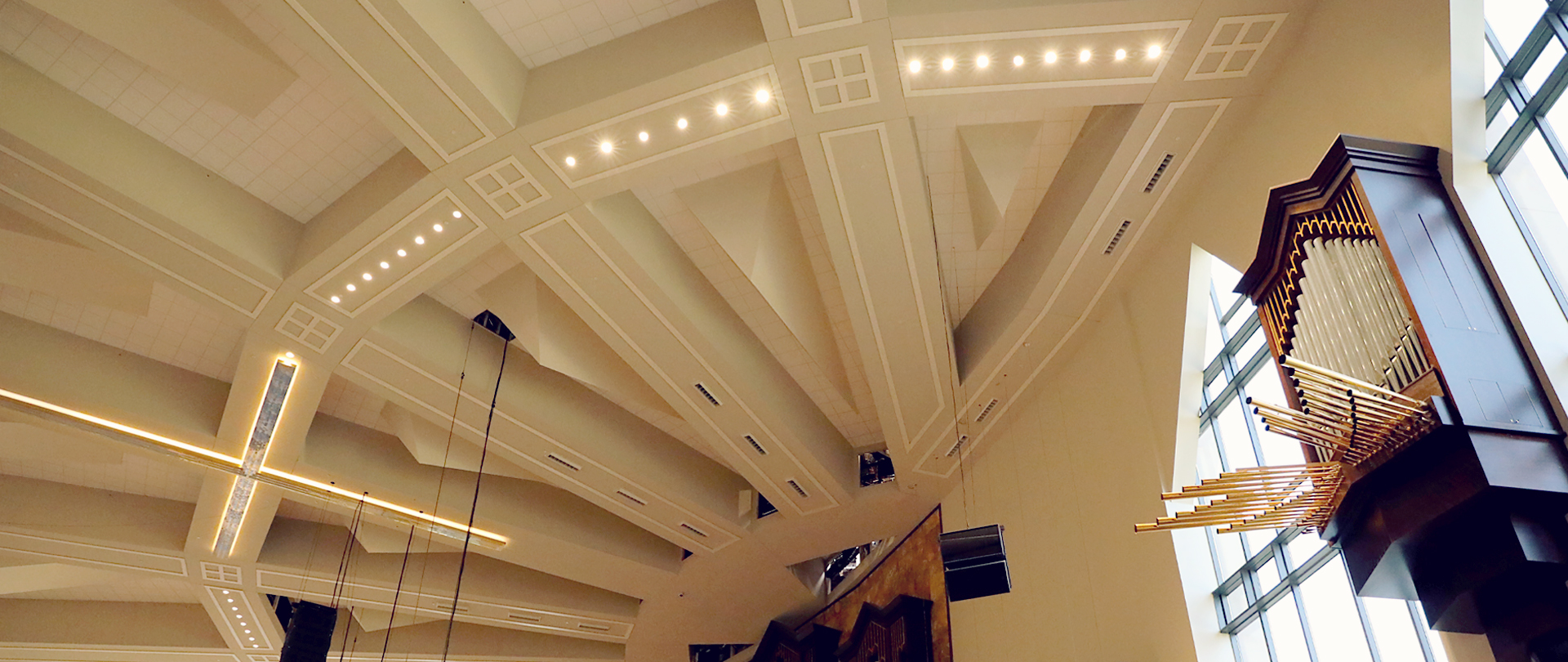 Dedication Worship Service
Sunday, October 27 at 9:45 AM
---
Thank you for your prayers and patience through the renovation!
On Sunday, October 27, we plan to dedicate our newly renovated Sanctuary during a special worship service at 9:45 AM. Join us as we praise God for His faithfulness, give thanks for His provision and ask for His continued guidance and blessing.
Our Sanctuary renovation project has been in progress throughout the summer and has included painting, floor tile, and carpet, refurbishing the pews, platform ADA access, baptistery renovation, and lighting upgrades.