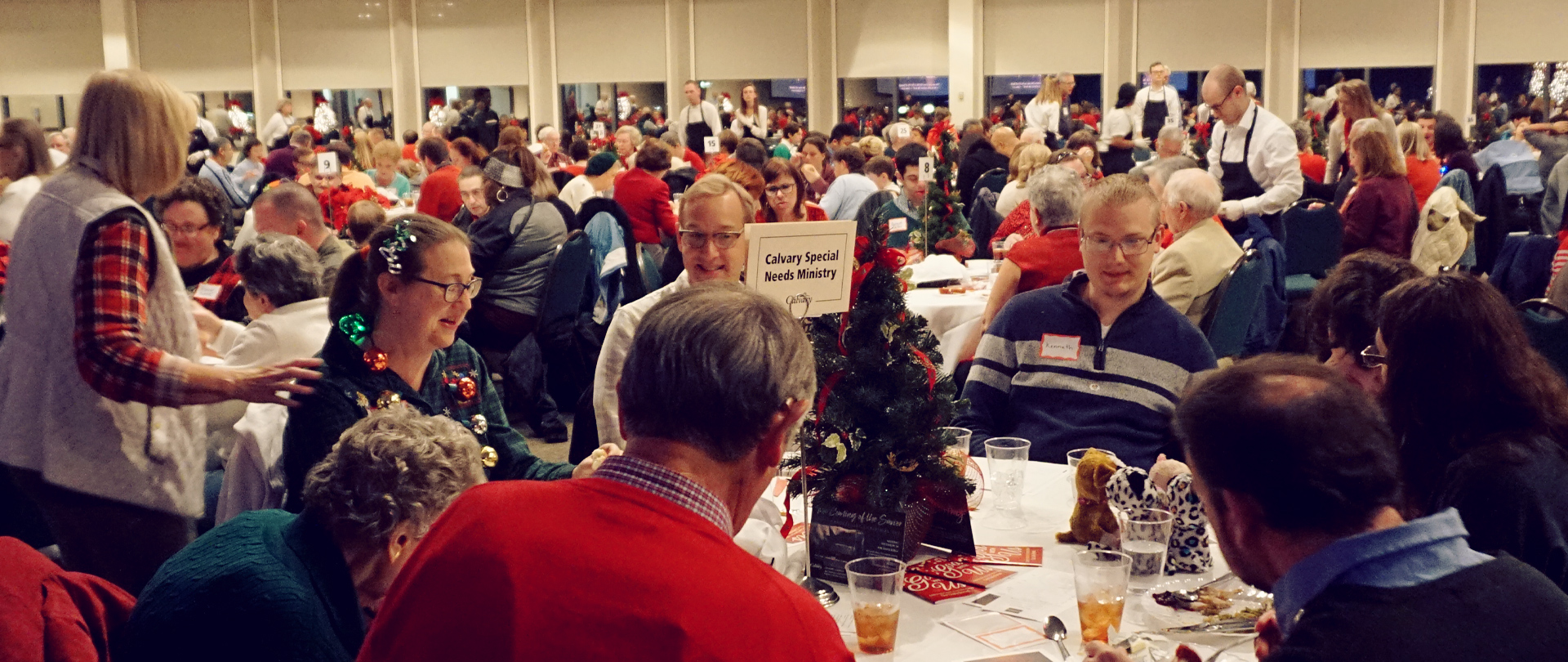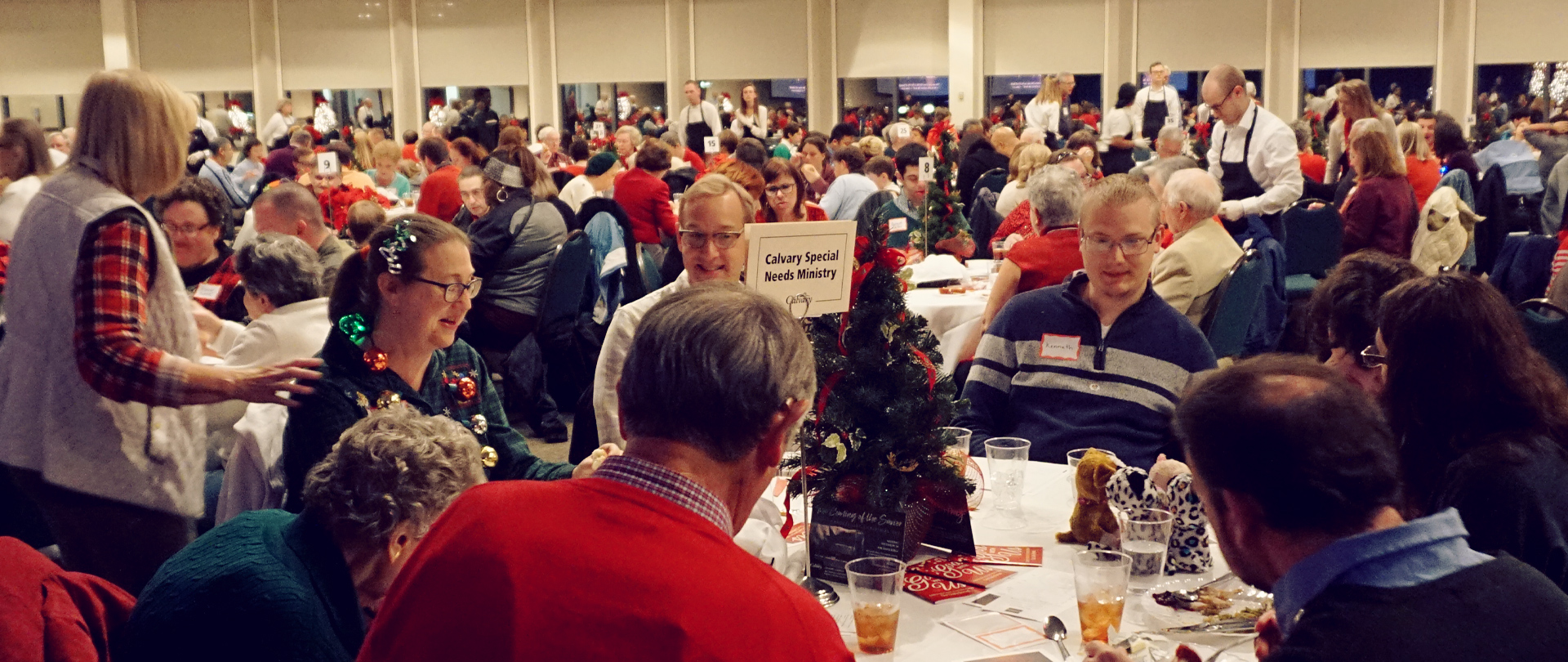 Each year Calvary invites friends in our congregation and community with Special Needs, plus their families and caregivers, to the Luke 14 Banquet. It's always a highlight of our Christmas celebrations!
We regret to announce the Luke 14 Banquet has been postponed for 2020, as we consider the health and safety of our guests and volunteers due to COVID-19.
We wish all our Special Needs friends and their families a very Merry Christmas! And we invite you to join us for worship and the Christmas concerts at Calvary, as you are safely able, or via Livestream at live.calvarychurch.com.
"And the master said to the servant, 'Go out to the highways and hedges and compel people to come in, that my house may be filled.'" — Luke 14:23