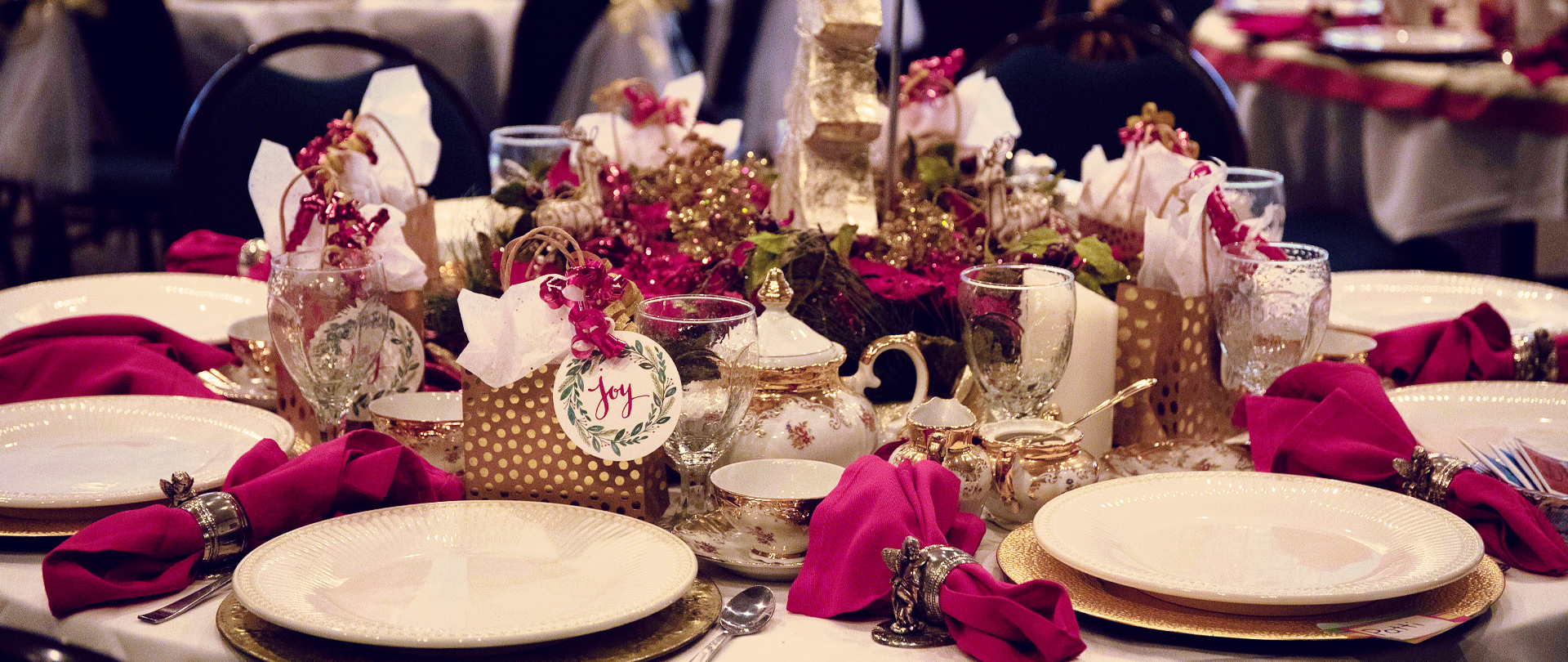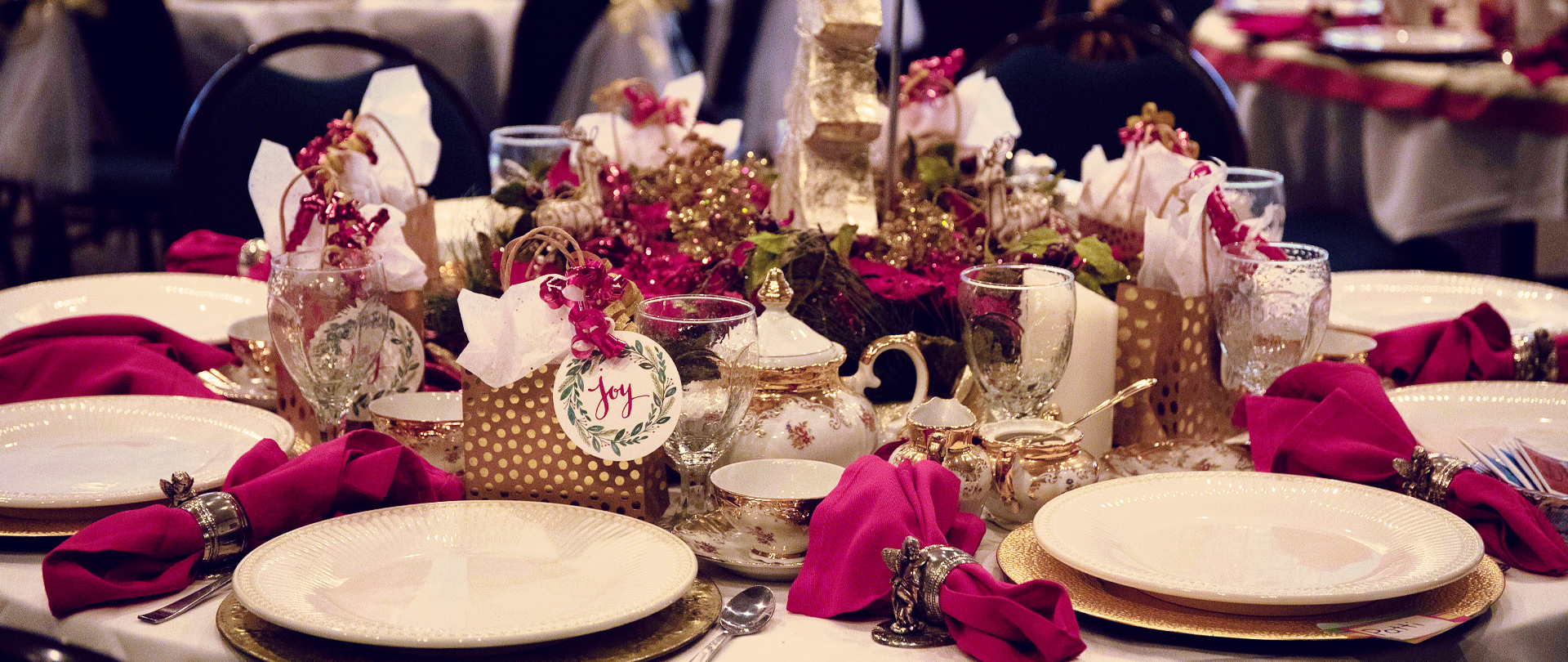 Saturday, December 3
1:00–3:00 PM, Crown Room
---
Tickets are still available! Cost is $20. Please contact Jenna Mascia at 704.517.6606 or jmascia@live.com.
---
The Christmas Tea is one of the highlights of Calvary Women's Ministry each year. Beautifully decorated tables adorned with china and crystal fill the Crown Room. Women of all ages invite a sister, mother, friend, or neighbor to this festive gathering! Enjoy a cup of tea and a luncheon of delectable treats, along with wonderful music and fellowship with friends.
This year our theme is "Walking Together in Hope," with our featured speaker, Calvary's own Linda James. It promises to be a lovely afternoon of Christmas celebration as we turn our hearts toward Jesus, the reason for our HOPE!
The tea begins at 1:00 PM. Plan to arrive a few minutes early to enjoy the table decorations and fellowship!