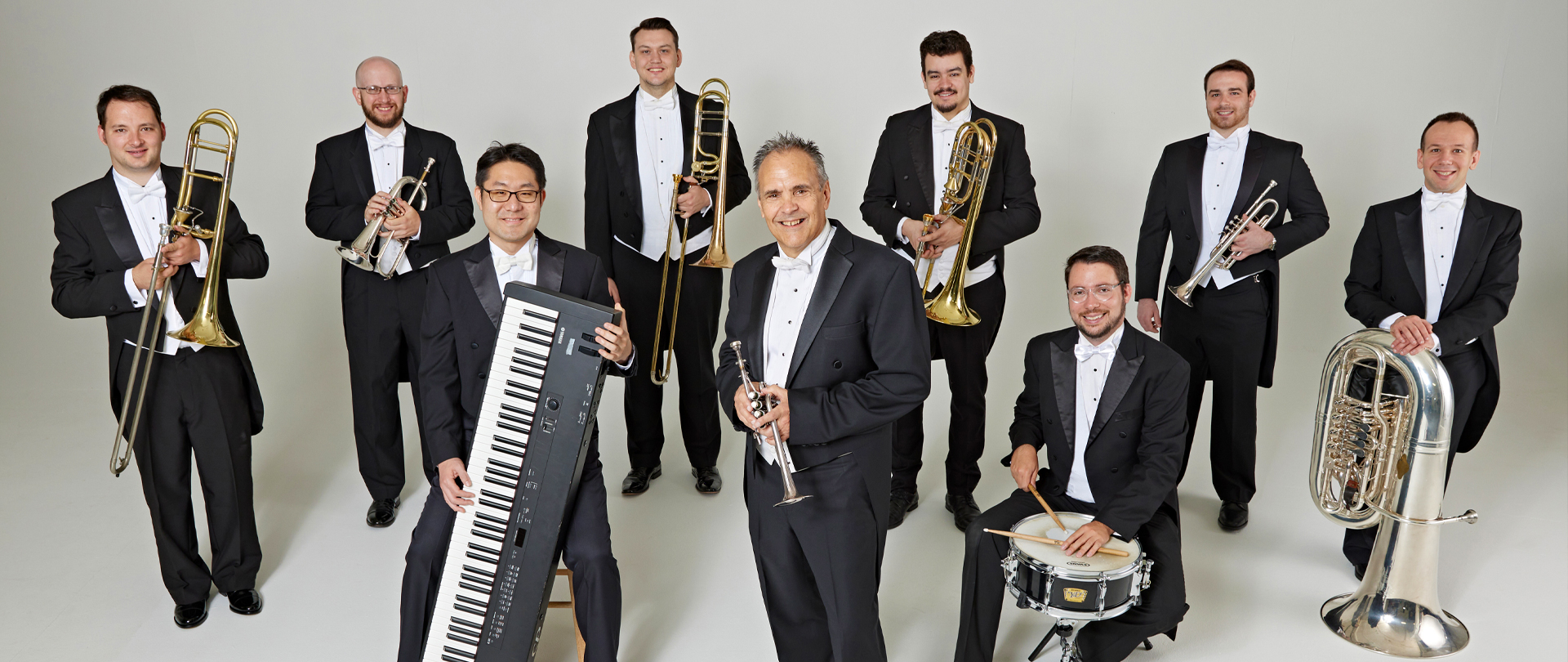 Tim Zimmerman and The King's Brass
The King's Brass
Sunday, June 10
9:45 AM Worship Service
Tim Zimmerman and The King's Brass will be sharing their gift of music during our morning worship service. You'll be inspired by their presentation of hymn classics with a contemporary flair!
The King's Brass is comprised of musicians from across the country who desire to use the instruments they love to lead others in praise and worship. The group features three trumpets, three trombones, a tuba, percussion, and keyboards. These instruments blend together to create innovative worship music that will be enjoyed by all generations.
The King's Brass has been a frequent guest of Calvary through the years. We are thrilled to welcome them back for this special time of worship!
---
The most recent recording by The King's Brass is titled HOPE. This CD, released on the Summit Records label, features the group's flugelhorns and low brass, along with special guests Men of The Chapel and Aire Born Strings.