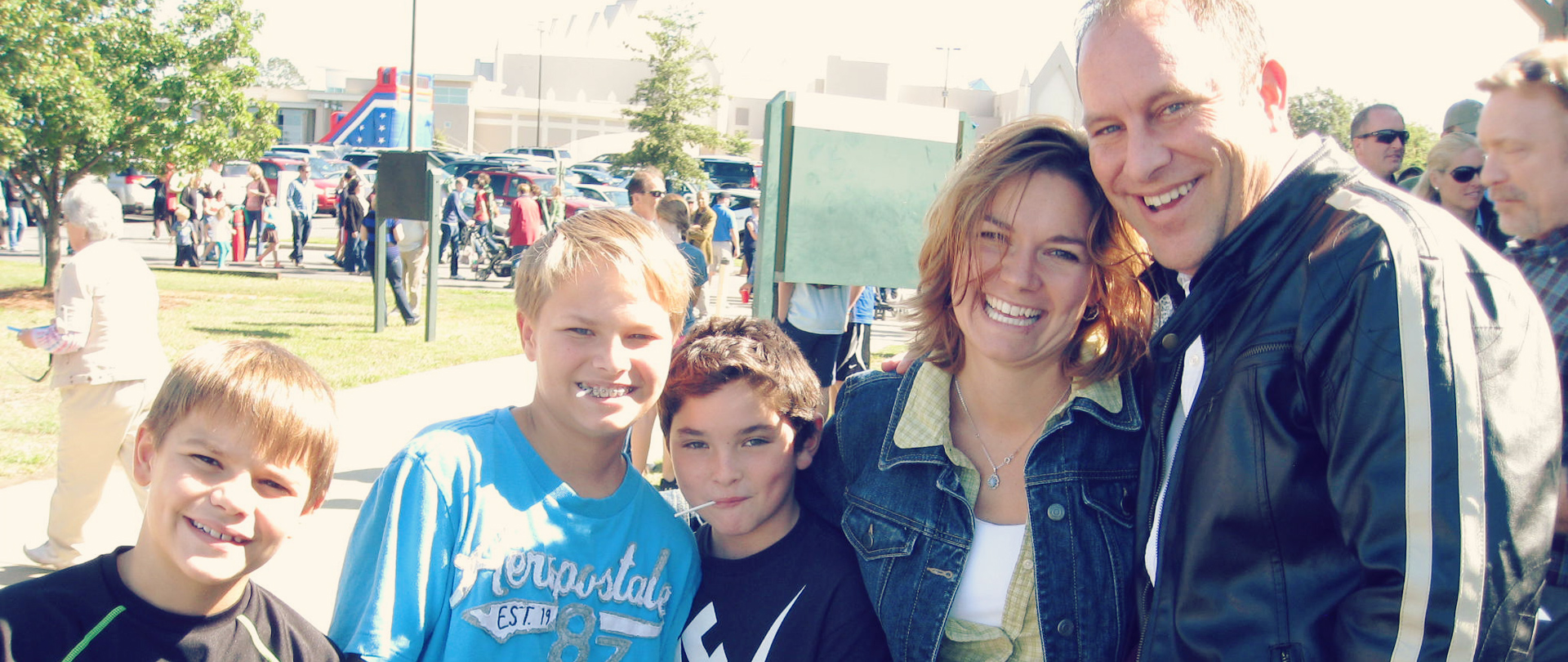 At Calvary, we desire to support and strengthen families as we worship and grow together, developing marriages and homes that honor God.
We provide opportunities for couples and families to be encouraged and equipped by:
Teaching biblical truths to families and children (Ephesians 5:22–6:4)
Shepherding families to walk in a manner worthy of the calling (Ephesians 4:1)
Equipping families for the work of ministry (Ephesians 4:12)
Praying for husbands and wives to fulfill their biblical roles and responsibilities and to spiritually lead and nurture their children (Ephesians 6:18)
Interested in opportunities and activities focused on marriage, home, and family? Read more about our supporting ministries below and check out our Featured Events.
Contacts: Pastor Jim Pile, 704.341.5359, jpile@calvarychurch.com
Jennifer Sharpless, 704.341.5417, jsharpless@calvarychurch.com
+

HOME Ministry
Adoption, Fostering & Orphan Care

Calvary's HOME Ministry seeks to obey God's Word by ministering to fatherless, orphaned, and vulnerable children (James 1:27).

Our ministry focus areas are:

Awareness and training
Support of adoptive and fostering families
Direct support for children in need
Prayer

If you would like to help or are considering adopting or fostering a child, please contact our HOME coordinators.


+

Parenting Milestones
"Preparing Your 3rd Grader for Corporate Worship"
Sunday, September 10

Parenting Milestones

Sunday, September 10
11:15 AM–12:15 PM, Room 200

Preparing Your 3rd Grader for Corporate Worship

"Behold, children are a gift of the Lord" (Psalm 127:3). And seemingly "in the blink of an eye," they reach adulthood.

At Calvary, children begin worshiping with their parents and the larger church body by third grade. This class will help parents explain corporate worship to their children and train them to participate appropriately. The ordinances of baptism and communion will also be discussed.

Parents, this is a brief and wonderful season of life! Enjoy this time of preparation and new experiences with your child!

Upcoming session:

Nov 5 | "Establishing Parental Authority with 2 & 3-Year-Olds"

+

Stewardship Ministry
Seminars & Individual/Family Financial Counsel

"The earth is the Lord's and everything in it, the world, and all who live in it." — Psalm 24:1

Calvary's

Stewardship Ministry

is focused on helping individuals and families approach day-to-day finance and milestone life events with a smart and biblical foundation through

free classes and seminars and confidential individual/family counseling

. Stay tuned for details on our next seasonal Estate Design seminar in the fall!

Please call for general questions or to schedule a free personal and confidential appointment!