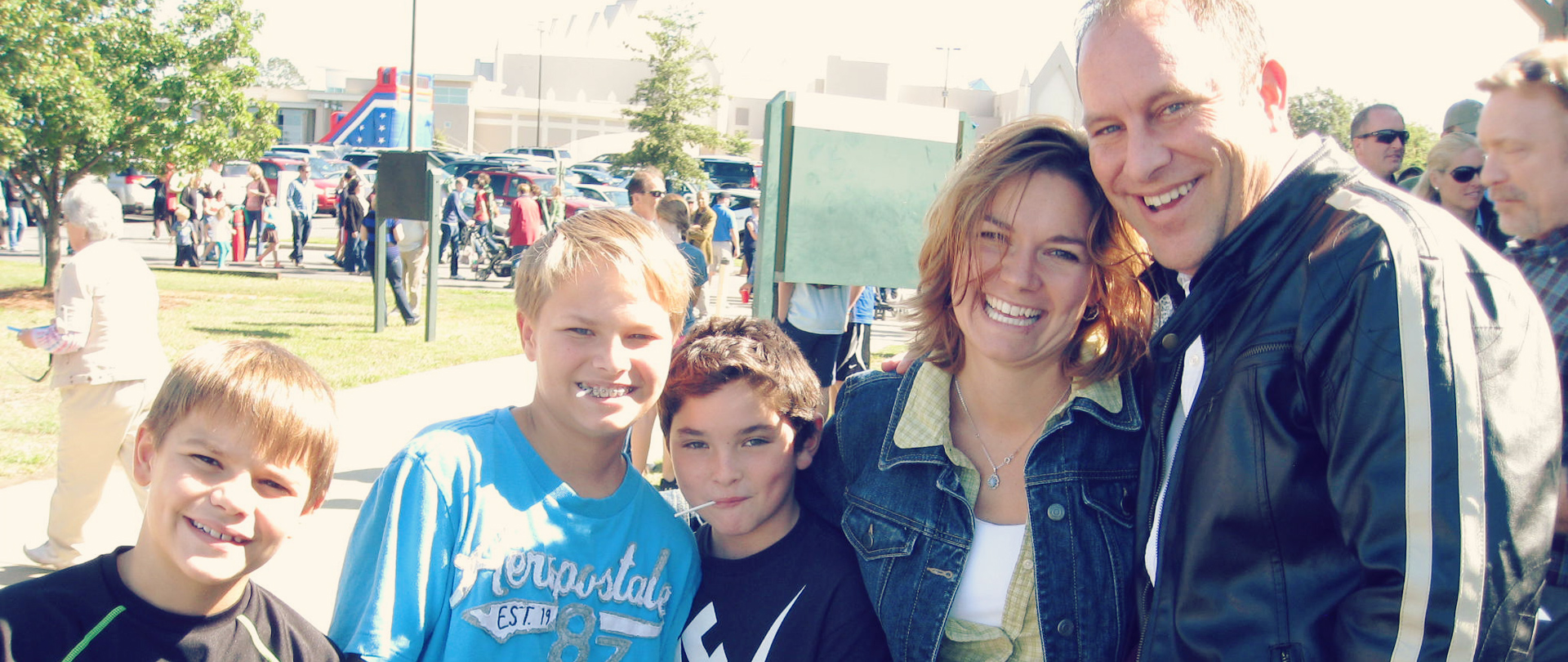 At Calvary, we desire to support and strengthen families as we worship and grow together, developing marriages and homes that honor God.
We provide opportunities for couples and families to be encouraged and equipped by:
Teaching biblical truths to families and children (Ephesians 5:22–6:4)
Shepherding families to walk in a manner worthy of the calling (Ephesians 4:1)
Equipping families for the work of ministry (Ephesians 4:12)
Praying for husbands and wives to fulfill their biblical roles and responsibilities and to spiritually lead and nurture their children (Ephesians 6:18)
Interested in opportunities and activities focused on marriage, home, and family? Read more about our supporting ministries and related activities below and check out our Featured Events.
Wednesday night is family night! From September 6 to November 15, join us for dinner in the Crown Room from 5-6:15 PM, then we have Bible study electives for adults while children participate in Awana and students go to IGNITE!
Contacts: Pastor Jim Pile, 704.341.5359, jpile@calvarychurch.com
Jennifer Sharpless, 704.341.5417, jsharpless@calvarychurch.com
+

Estate Design Seminars
Thursday, October 26 | 2:00 & 7:00 PM

Estate Design Seminars

Thursday, October 26 | 2:00 & 7:00 PM
Banquet Room

"So we fix our eyes not on what is seen, but on what is unseen. For what is seen is temporary, but what is unseen is eternal."

— 2 Corinthians 4:18

When preparing financial plans, it is important to consider both the current and eternal perspectives. Our semi-annual seminars are focused on day-to-day money management and key components of estate design in light of God's Word. In addition to addressing typical concerns, you will be invited to ask yourself — what would the Lord have me do? Objectives include:

Strengthening — not straining — family relationships
Taking an all-encompassing approach
Care & guardianship of minor children
Avoiding negative impacts on beneficiaries
Tax considerations
Achieving greatest Kingdom impact

There is NO cost for the seminar, and the process is absolutely confidential. You'll benefit no matter your stage of life—whether you're starting a family or reviewing plans as an empty-nester. Either update your current will and estate plan or get started now.

Estate Design Seminars take place in the spring and fall. Choose 2 PM or 7 PM.

---

Contact: Carl Austin, 704.341.5346, caustin@calvarychurch.com or Debbie Bordwine, 704.341.5328, dbordwine@calvarychurch.com

+

Fall Festival
Friday, October 27, 6:30–8:30 PM
Free Family Fun!

Friday, October 27
6:30–8:30 PM, Calvary Life Center

Fall Festival is a FUN, FREE, SAFE activity for families with preschool and grade school children. You're invited — bring your friends and neighbors too!

Kids will enjoy carnival games, candy prizes, and hayrides. A highlight of the evening will be

Wild Earth Encounters

with Isaiah Blair— you'll see all sorts of amazing creatures including a bearded lizard, python, a baby crocodile, and more!

Schedule:

6:30–8:30 PM Carnival Games | CLC, 1101–1108, Gym

6:30–8:00 PM Hayrides | CLC entrance

6:45 & 7:45 PM Wild Earth Encounters | Chapel

Parents, please plan to remain with your children at all times during the event. Eat dinner before you arrive. No scary costumes, please.

---

Candy Donations
Want to help out? We need LOTS of candy! Please donate sealed bags of individually wrapped, nut-free candy at Galleria Table 8 (near the elevators) through October 25.

---

Contacts: Su Trull, 704.341.5458, strull@calvarychurch.com & Jennifer Groseclose, 704.341.5349, jgroseclose@calvarychurch.com

+

Parenting Milestones
"Biblical Foundations for 2 & 3-Year-Olds"
Sunday, November 5

Parenting Milestones

Sunday, November 5
11:15 AM–12:15 PM, Room 200

Biblical Foundations for 2 & 3-Year-Olds

"Fathers, do not provoke your children to anger, but bring them up in the discipline and instruction of the Lord." (Ephesians 6:4)

One of the most important roles parents have is to lead their children with godly authority. Children must learn how to submit and respect authority within a biblical framework where nurturing, instruction, and correction all play a part.

Parents, this is a brief and wonderful season of parenting! Join us as we seek to help you lay a solid foundation for your kids.