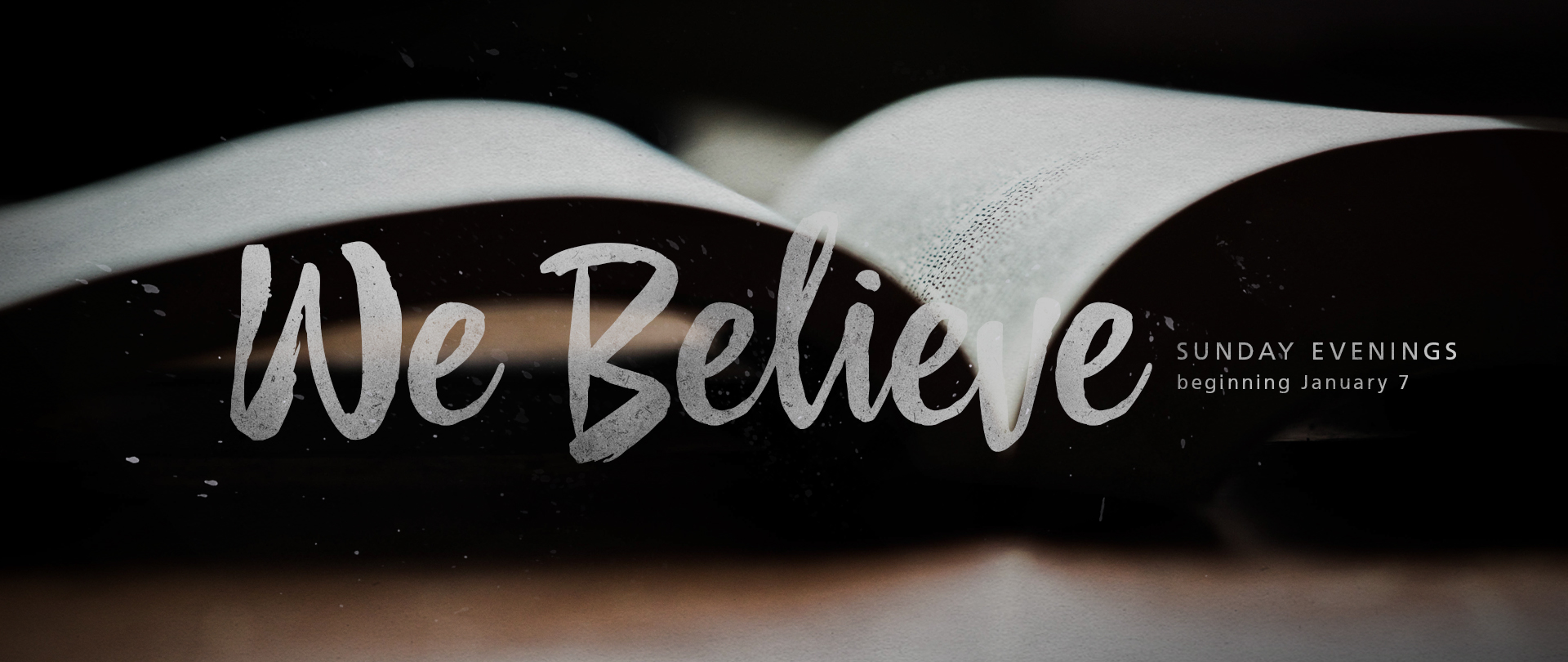 New Evening Message Series
Our Sunday evening services return on Sunday, January 7 with a new evening message series delivered by our Calvary pastors.
"We Believe" will focus on the biblical basis for our foundational beliefs. Whether you're new to Calvary or a longtime member, it's a great opportunity for everyone to dig deeper into these critical truths and (re)discover why we believe what we believe!
Each evening will focus on one of our Articles of Faith. Upcoming topics will include:
We Believe in the Inerrancy of Holy Scripture
We Believe in the Triune God
We Believe Jesus Christ is the Son of God
We Believe in Substitutionary Atonement
We Believe in the Resurrection
We Believe in the Ascension