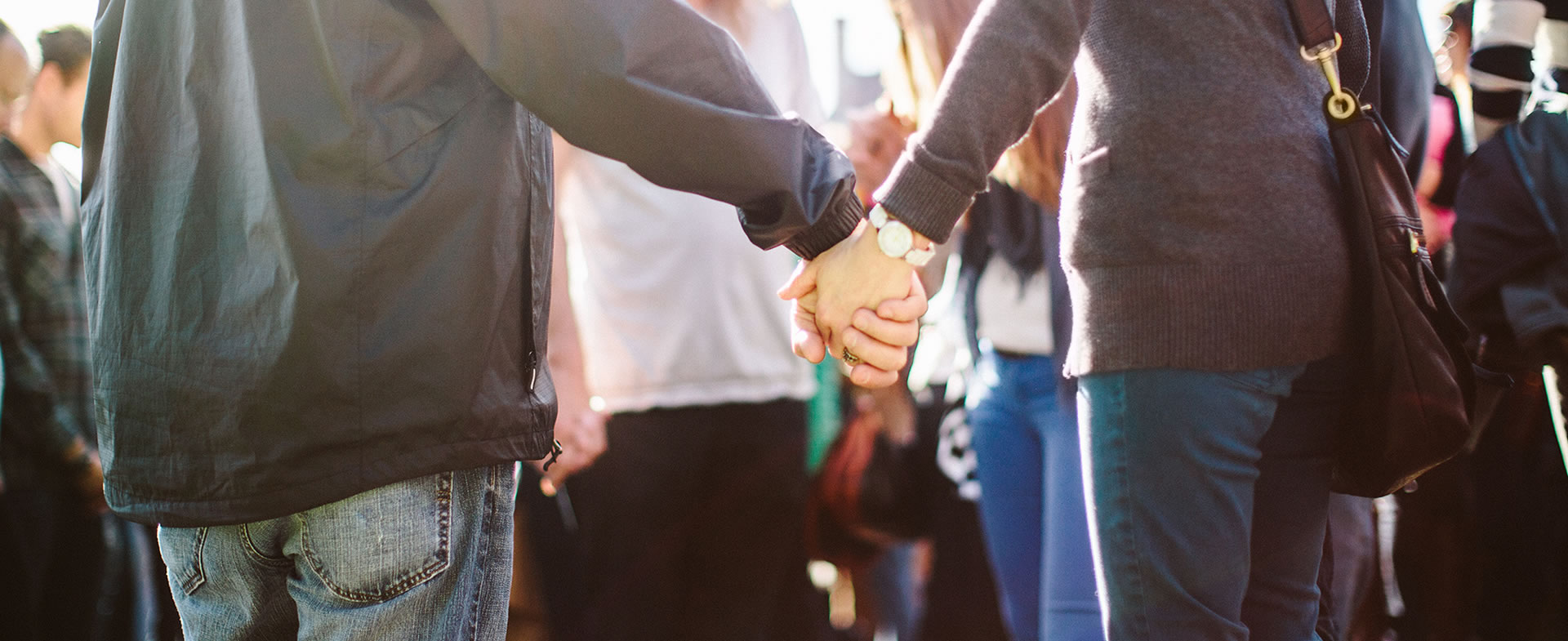 Prayer Walks: An Invitation to Prayer
"And this is the confidence that we have toward Him, that if we ask anything according to His will, He hears us." 1 John 5:14
---
Prayer Walks
Sundays at 11:20 AM & 12:25 PM
January 14 – April 29
Prayer is one of the most important aspects of living as authentic followers of Jesus Christ.
Through prayer, we have the privilege to communicate directly with our awesome God! Prayer is foundational to developing our relationship with Him and seeking His will for our lives.
Beginning in January 2018, we will be highlighting a renewed focus on prayer and introduce a weekly series of open "Prayer Walks" from January 14 – April 29. This offers a special opportunity to pray together for our families, our church, our leaders, and spiritual revival for our country and our world.
Each prayer walk has a designated leader and will follow a particular path around our church campus. The walk is a picture of relying on the Lord to guide our steps and path, and it creates an opportunity to share the Gospel and the concept of prayer with others.
---

WEEKLY SCHEDULE (Or download the PDF)
No registration necessary. Simply meet in the courtyard with the picnic tables right outside the main Galleria/Security Desk entrance.
Each prayer walk will last about 25 minutes.
Everyone is welcome! Come to pray, to learn more about prayer, to teach your children about prayer, or just to find out what it's all about!
Click here to learn about our other ongoing prayer ministries, including Watchman Prayer.

| | | |
| --- | --- | --- |
| Date | Time | Leader |
| January 14 | 12:30 PM | Bill Bailey |
| January 21 | 12:25 PM | Bill Harding |
| January 28 | 11:20 AM | Bev Modzell |
| February 4 | 12:25 PM | Wayne Smith |
| February 11 | 11:20 AM | Mike Malone |
| February 18 | 12:25 PM | Doug Burgess |
| February 25 | 11:20 AM | Kristin Stout |
| March 4 | 12:25 PM | Rob Reece |
| March 11 | 11:20 AM | Vince Eaton |
| March 18 | 12:25 PM | Christy Driscoll |
| March 25 | 11:20 AM | Scott Paulson |
| April 1 | 12:25 PM | Khalil Ayoub |
| April 8 | 11:20 AM | Eric Hill |
| April 15 | 12:25 PM | Len Firebaugh |
| April 22 | 11:20 AM | Nathaniel Pearce |
| April 29 | 12:25 PM | Tim Hathaway |