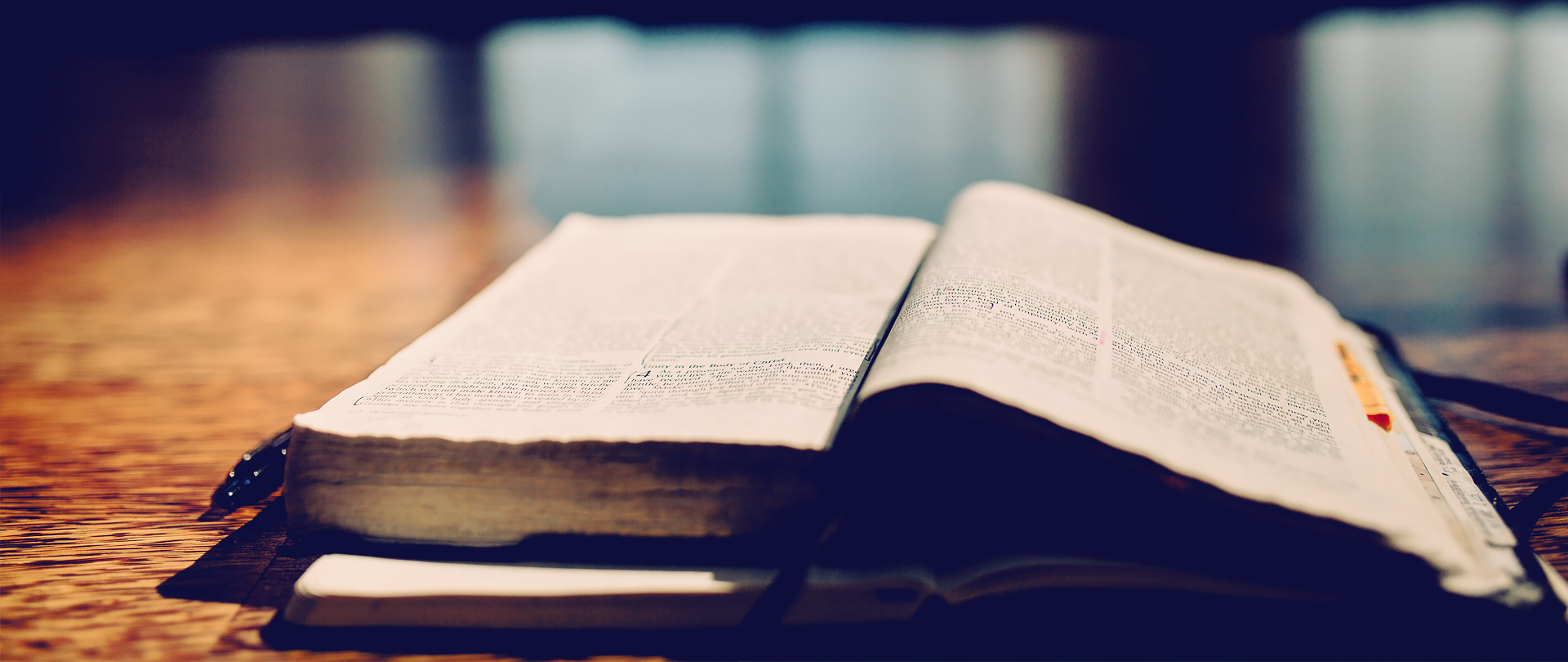 Come learn and grow with us!
Calvary offers a wide variety of Bible studies to help you grow in your knowledge of God's Word in a way that makes a difference in your life. Whether you're a new believer, a long-time follower of Christ, or just curious to learn more, join us!
Elective Courses meet on Wednesdays, 6:30–8:00 PM in the fall, winter, and spring. The fall semester runs September 6 – November 15.
Small group Bible studies for women meet on Tuesday mornings and evenings. Several men's studies are offered throughout the week. Check out course details below!
+

Men's Summer Bible Study
"Before Amen"
Tuesdays, 7:00–9:00 PM

"Before Amen"
Tuesdays, 7:00–9:00 PM, Room 401

June 13 & 27 | July 11 & 25

|

August 8 & 22

God invites us to have conversation with Him to deepen our relationship. But making prayer a regular part of our busy lives can be challenging! This six-session series will teach you to let go of uncertainties about prayer, trust that God hears, and embrace a prayer life that brings peace and rest. The study will include a brief DVD by Max Lucado and discussion time.

Join us at any time. Just register in class when you arrive!

Cost: $9, with study guide

"Call to me and I will answer you" Jeremiah 33:3

+

Men's Bible Studies
Ongoing morning & evening groups
Join us this summer!


Small groups meet weekly for Bible study to enrich their faith and grow in fellowship. Bring your Bible — newcomers are welcome anytime!

---

Morning Studies

Monday Mornings, 6:30–7:30 AM

Ephesians
Room 242 | Dave Wentink
This study in the book of Ephesians teaches how to live a Spirit-filled life, discover how to overcome sin, integrate the Word into everyday life, be a better witness to others, and fulfill the plan God has designed for you!

Minor Prophets
June 5 – August 28
Conference Room A (4th Floor) | Tom Miller
This verse-by-verse study will examine the five early minor prophets: Joel, Jonah, Amos, Hosea, and Micah. We will see vivid pictures of God's coming judgment with warnings and calls for repentance, as well as His immeasurable mercy, grace, and love. This message is especially relevant to our lives today.

Tuesday Mornings, 6:30–7:30 AM

Gospel of John — Study resumes in September
Room 306 | Bill Harding
We all long for a full, rich, satisfying life. But how do we fill up the empty places in our soul? How can we quench our thirst for something deeper, more lasting, more meaningful? John urges us to take a fresh look at Jesus and invites us to renew our faith in the One who promises to be the way of true life.

Detours Bible Study
Stone Crest Chick Fil A | Jeffrey Arrington & Sy Pugh
Join us for this powerful study by Tony Evans that examines the life of Joseph as he endures trials, injustice, and even betrayal. Believers will ultimately find comfort and encouragement as we learn to trust in God's redemptive plan and sovereign will. Newcomers welcome!

---

Evening Study

Thursdays, 7:00–8:30 PM

Understanding Biblical Prophecy
Summer Dates: June 8 & 22 // July 13 & 27 // August 10 & 24
Room 227 | Brian Cooper
How do we make sense of biblical prophecy in 2017? In our continuing study of the Old Testament prophetic books, we will focus on Isaiah. We'll also look at Kings and Chronicles to help us understand historically the prophecies and messages delivered by God through His spokesmen. These passages will reveal God's faithfulness, love, grace, and sovereignty. Sessions will include videos, helpful illustrations, and charts.
Contact: Brian Cooper, 704.341.0647, bac47@carolina.rr.com

---

Questions about Men's Ministry?
Contacts: Pastor Jorge Prado, 704.341.5337, jprado@calvarychurch.com
Jennifer Sharpless, 704.341.5417, jsharpless@calvarychurch.com

+

Women's Bible Studies
On summer break until September
Check back soon!

As a part of our Women's Ministry, we offer weekly women's Bible studies in the fall, winter and spring.

Right now, we're on summer break, but we're looking forward to beginning again in September. We hope you'll join us!

Check back soon for more details!

---

Have questions about Women's Ministry?
Contacts: Pastor Jim Pile, 704.341.5359, jpile@calvarychurch.com
Jennifer Sharpless, 704.341.5417, jsharpless@calvarychurch.com

+

Personal Bible Study
A chronological Bible reading plan for 2017

Are you reading the Bible on a daily basis?

At Calvary, preaching and teaching the Word of God is central to who we are as a church family, but it is essential that each one of us spend time in the Word of God every day.

Not sure where to start? This new reading plan guides you on a chronological journey through the Bible. It's a great way to start the year!