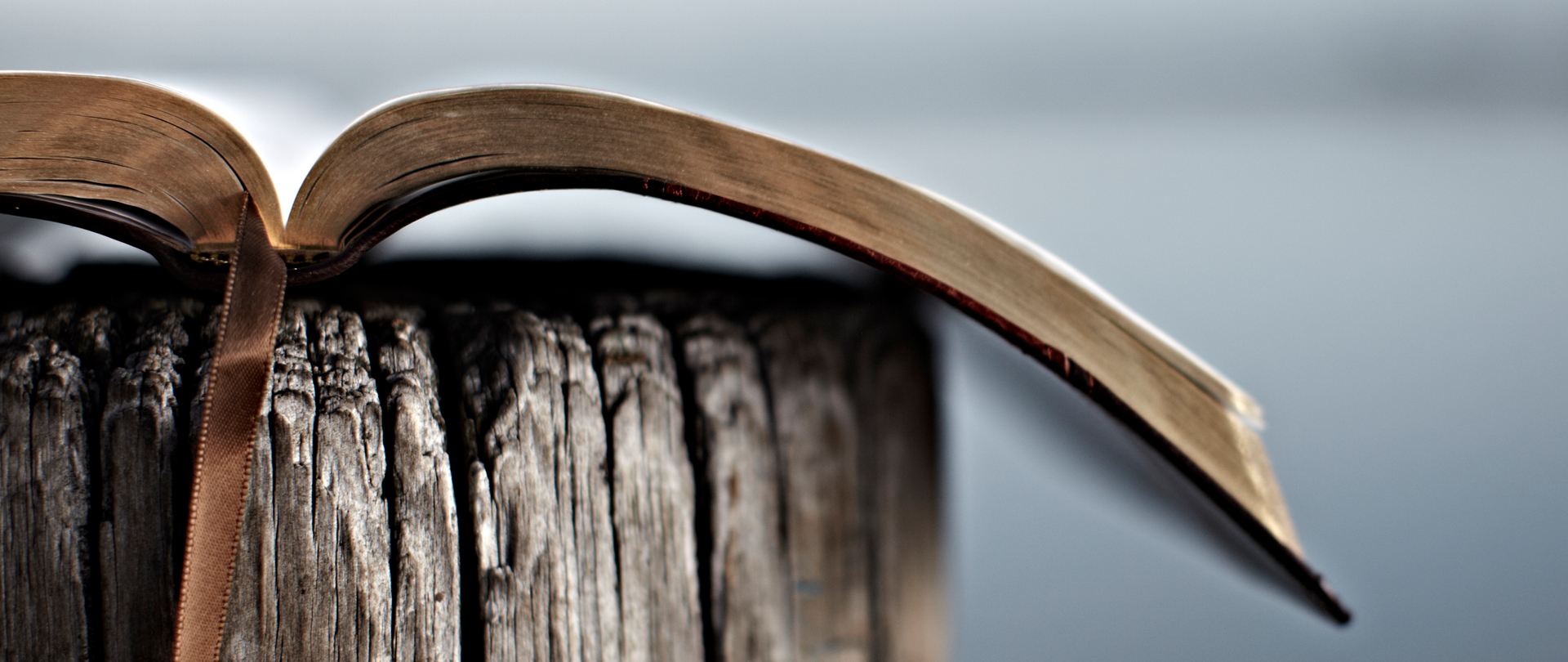 Come learn and grow with us!
Calvary offers a wide variety of Bible studies to help you grow in your knowledge of God's Word in a way that makes a difference in your life. Whether you're a new believer, a long-time follower of Christ, or just curious to learn more, join us!
Elective courses meet on Wednesdays, 6:30–8:00 PM in the fall, winter, and spring. Our fall session begins September 12 – May 15.
Small group Bible studies for women meet on Tuesday mornings and evenings. Several men's studies are offered throughout the week. Check out the details below. Guests and newcomers are always welcome!
+

Women's Spring Bible Study
Tuesdays, April 17 – May 22
Choose morning or evening group

Women's Spring Bible Study
A Life Well Lived
Tuesdays, April 17 – May 22
Choose 9:00 AM or 7 PM

Join our NEW six-week spring study! Come connect with women at Calvary and meet new friends. Mary Beth Hohman will lead both the morning and evening sessions. You may register at the first class. All are welcome!

A Life Well Lived
A study by Dr. Chuck Swindoll
As Christians, we often wonder if our decisions and behaviors are truly pleasing to God. Are we living life well in God's eyes? Beginning in Micah 6:8, Swindoll clarifies what God desires for His children, making each quality come to life through Peter, Joseph, David, and Daniel. We will learn that by digging deeply into the principles of God's Word and hearing His voice, we can find freedom from unscriptural notions of failure and understand the rewards of an obedient heart. Cost: $10

---

Tuesday Morning Class | 9:30 AM–Noon, Crown Room

---

Tuesday Evening Class | 7:00–9:00 PM, Room 232

---

CHILDREN'S MINISTRY:
Infants to age five (including Kindergarteners) receive loving care during Tuesday morning class for participants pre-registered by April 30. Our program includes Bible story time, crafts, coloring, outdoor play (weather permitting), and a snack each week. Free for mothers who attend the Bible studies. (There is a $4 charge per child for any Bible study participant who is not the child's mother or legal guardian.) This ministry is not provided for evening classes. Financial assistance based on need is available. Contact: Jenna Mascia, 704.517.6606, jmascia@live.com

---

We offer a special class for homeschool students in grades 1–5. Moms who attend a morning Bible study may place their children in this class for educational instruction. Each week we provide a biblical theme and message, and then we incorporate lessons on science, literature, history, art, etc. Space is limited. There is a $5 fee per child/six weeks to cover supplies. Maximum of $15 per family. To enroll contact

Jenna Mascia

, 704.517.6606,

jmascia@live.com

with your child's name and age.

---

Have questions about Women's Bible Studies?

Contact: Jenna Mascia, 704.517.6606, jmascia@live.com or Jennifer Sharpless, 704.341.5417, jsharpless@calvarychurch.com

+

Men's Bible Studies
Summer studies begin June 5 & 12
Newcomers welcome! AM & PM options

Groups meet weekly for Bible study — come enrich your faith and grow in fellowship. Bring your Bible. Newcomers are welcome anytime!

Check out the new summer options below! Spring studies conclude by May 15.

---

Morning Study: Ezra

Summer: Tuesday Mornings, 6:30–7:30 AM
June 5 – August 28

Room 242 | David Wentink
The Old Testament book of Ezra is rich in biblical history. Join us for this in-depth study of Israel's return from exile and the rebuilding of the Temple. Come learn how the people and events of this book prefigure Jesus Christ and point to the New Testament. Bring your Bible!

Note: No meeting on July 3

---

Evening Study: The Grace Shaped Life

Summer: 2nd & 4th Tuesdays, 7:00–8:30 PM
June 12 – August 28

Room 401 | Wayne Hackbarth
God's amazing grace permeates our lives and the world around us. Have you been affected, changed, strengthened, emboldened, softened, or shaken by such grace? Join us for this Max Lucado video-based study on how to better understand and apply God's grace to our lives. Cost: $6 for study guide. Contact: Wayne Hackbarth, 704.641.3472, wayne@webwrightcarolina.com

Note: No meeting on July 3

---

Contacts: Pastor Nathaniel Pearce, 704.341.5424, npearce@calvarychurch.com
Debbie Bordwine, 704.341.5328,dbordwine@calvarychurch.com

+

Deeper Roots, Wider Shoots
Leader/Teacher Seminar & Renewal
Wednesday, May 23

Deeper Roots, Wider Shoots:

Effective Lesson Presentation

Leader/Teacher Seminar & Renewal

Wednesday, May 23 | 6:30–8:00 PM, Room 401

Calling all current and prospective Calvary ALG and Bible study teachers and leaders! As we serve together to encourage the spiritual growth of others, we may sometimes feel the need to more effectively communicate God's Word.

You're invited to join this interactive discussion on "Effective Lesson Presentation" led by Nathaniel Pearce, Pastor of Discipleship. Come learn ways to sharpen presentation skills appropriate for a diverse group of people. The "Deeper Roots, Wider Shoots" series is not just another training session, but rather it is a time of refreshment and renewal for pastors, ALG leaders, elective Bible study teachers, elders, deacons, and their spouses. It is also geared for those who are interested in teaching at Calvary.

There is no cost, but please register in advance so we may provide ample materials.

Register

---

Questions? Please contact: Debbie Bordwine, 704.341.5328, dbordwine@calvarychurch.com

+

Personal Bible Study
A chronological Bible reading plan for 2018

Are you reading the Bible on a daily basis?

At Calvary, preaching and teaching the Word of God is central to who we are as a church family, but it is essential that each one of us spend time in the Word of God every day.

Not sure where to start? This new reading plan guides you on a chronological journey through the Bible. It's a great way to start the year!

Download the 2018 plan as a PDF.

Looking for the 2017 plan as a reference? You can view or download it here.

+

Next Steps in Following Jesus
10–Day Plan by Dr. Munro
on YouVersion Bible App

10-Day Plan Now Available on the YouVersion Bible App

---

A new devotional reading plan by Pastor Munro, Next Steps in Following Jesus, is now available on the YouVersion Bible app! Pastor Munro challenges new or longtime believers to continue to grow in their journey as a follower of Christ, highlighting a different Bible passage each day.

"Next Steps" is Pastor Munro's second plan for the app, following Turning off the Noise, a 7-day plan.

To check it out,

download the free YouVersion Bible app at

iTunes

or

Google Play

or

see it online

at Bible.com. Within the app, choose "Plans" and then search for "next steps" or "munro" to find the plan — then "Start Plan" to begin reading!

---

First released in 2008, YouVersion is one of the most popular Bible mobile apps, providing the text of the Bible on more than 240 million mobile devices around the world.

In addition to providing the text of the Bible in 1000+ languages, the YouVersion app provides a library of Bible reading plans and devotionals to encourage mobile users to engage directly with God's Word.