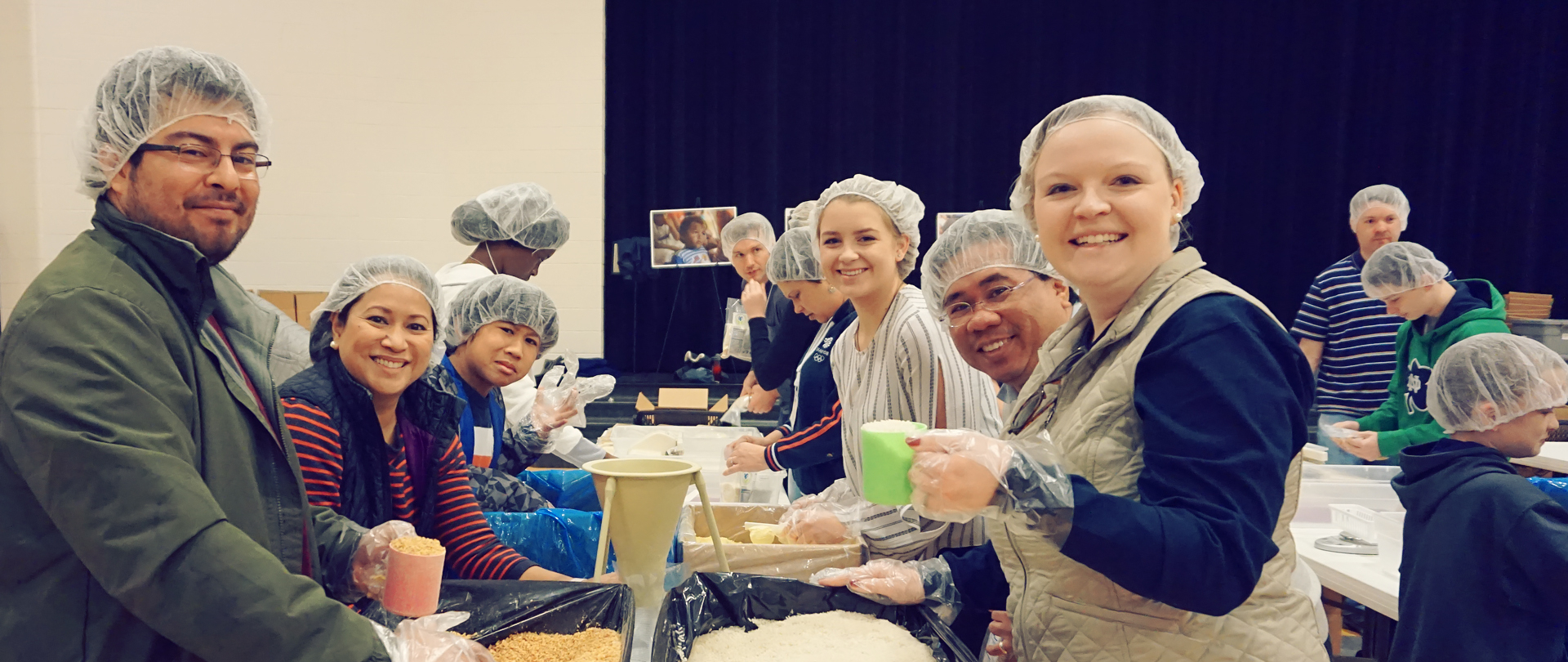 Servants With a Heart
Food Packing Project
Saturday, March 3
10:30 AM–3:15 PM | CLC Gym

Come serve side-by-side with conference missionaries as we prepare food for children in Nicaragua! All ages may participate in our food packing project — it's a great opportunity for individuals, families, and small groups.
Servants With A Heart is a nonprofit organization that provides highly nutritious dehydrated meals to malnourished children around the world. These meals have been formulated by food scientists to offer rich sources of easily digestible protein, carbohydrates, and vitamins. The food accommodates a broad range cultural preferences.

How it works:
Teams line up at tables to measure, assemble, pack, and weigh meals. During each food packaging session, a volunteer can easily process two boxes of food — 432 meals. That's enough to feed a child for more than a year!
---
Thank you for serving with us! Both shifts are now FULL.
10:30 AM–12:45 PM
1:00–3:15 PM
We look forward to serving with you on Saturday!