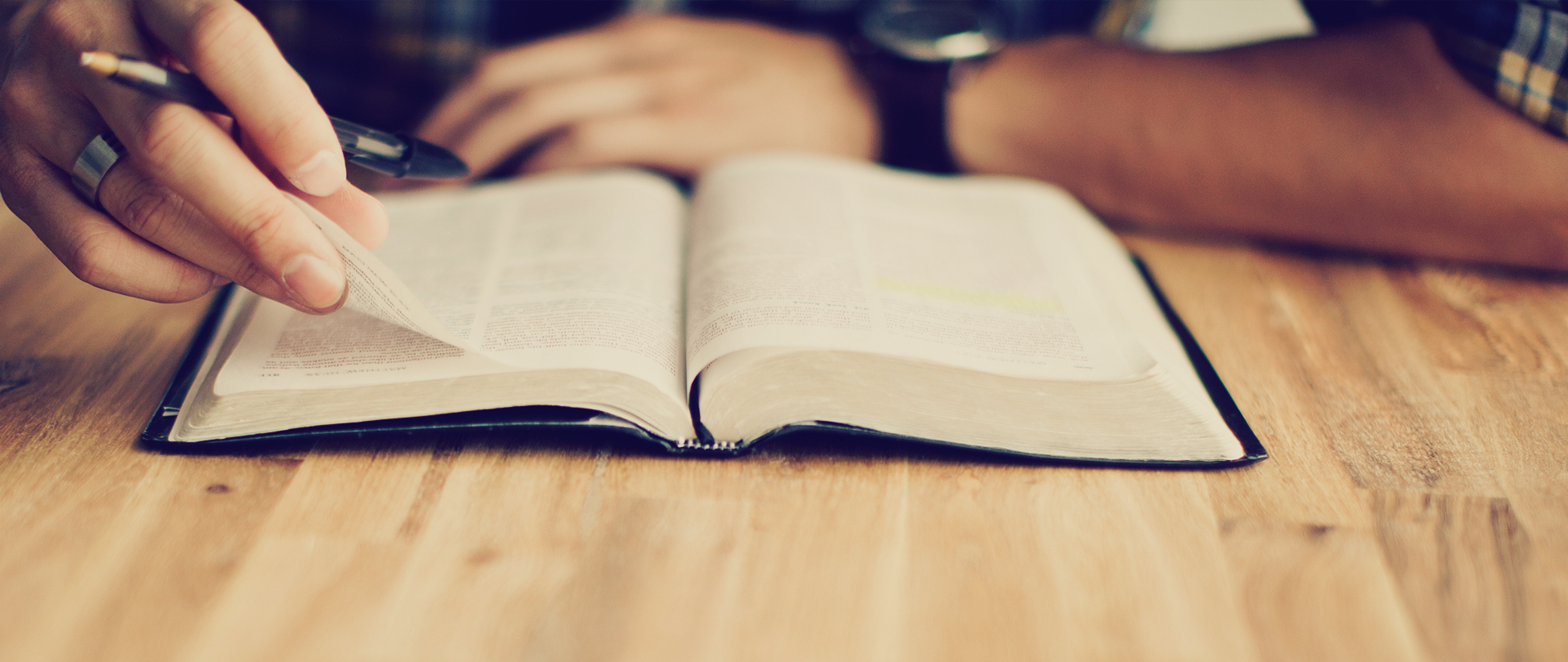 Small groups meet weekly for Bible study to enrich their faith and grow in fellowship. Bring your Bible — newcomers are welcome anytime!
---
Morning Studies
Monday Mornings, 6:30–7:30 AM
Romans
January 8 – May 14
Room 242 | Dave Wentink
This ongoing study in the book of Romans teaches how to integrate the Word into everyday life, be a better witness to others, and fulfill the plan God has designed for you!

Exodus
January 8 – May 14
Conference Room A (4th Floor) | Tom Miller
This verse-by-verse study continues in the Old Testament book of Exodus. We will witness God's love and faithfulness through the fulfillment of His covenant promises for His people. Its theme of redemption points us to God's ultimate gift of grace, Jesus Christ. This in-depth study includes a weekly lesson and group discussion.
Tuesday Mornings, 6:30–7:30 AM
Gospel of John
January 9 – May 15
Room 306 | Bill Harding
We all long for a full, rich, satisfying life. But how do we fill up the empty places in our soul? How can we quench our thirst for something deeper, more lasting, and more meaningful? John urges us to take a fresh look at Jesus and invites us to renew our faith in the One who promises to be the way of true life.
Detours Bible Study
January 9 – May 15
Stonecrest Chick-Fil-A | Jeffrey Arrington & Sy Pugh
Join us for this powerful study by Tony Evans that examines the life of Joseph as he endures trials, injustice, and even betrayal. Believers will ultimately find comfort and encouragement as we learn to trust in God's redemptive plan and sovereign will. Newcomers welcome!
---
Evening Study
Tuesdays, 7:00–8:30 PM

Romans: Renew Your Mind
January 9 – May 15
Room 401 | Wayne Hackbarth
Join us in a conversational study of Paul's instructions to believers in Romans. We'll open the next session in Romans 12 and focus on the instructions Paul places before us in the final four chapters. Contact: Wayne Hackbarth, 704.641.3472, wayne@webwrightcarolina.com
---
Contacts: Pastor Nathaniel Pearce, 704.341.5424, npearce@calvarychurch.com
Jennifer Sharpless, 704.341.5417, jsharpless@calvarychurch.com