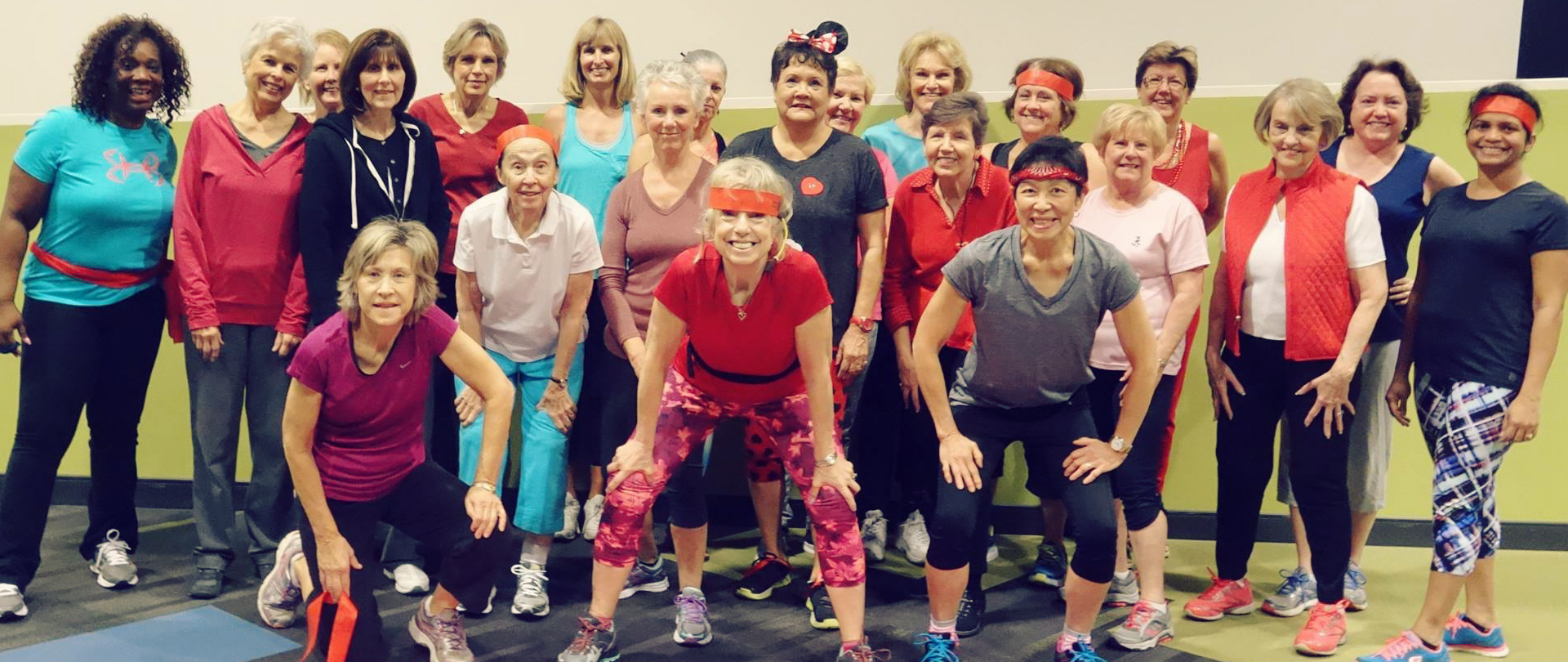 CHAMP Fitness – Group Exercise
Adults of all ages are invited to CHAMP Fitness group exercise classes. Come enjoy fun and fellowship while improving your overall balance and energy level. Classes include a variety of exercise options with moderate cardio and strength training. Try your first class FREE!
10:00–11:00 AM • Tues–Thurs
Janet Baker, Instructor
This class offers segments of cardio, muscle toning, and stretching all set to energetic Christian music.
11:15 AM–12:00 PM • Tues–Thurs
Debbie Chase, Personal Trainer and Instructor
This class includes floor and standing exercises that focus on toning, stretching, breathing, and balance. Come strengthen your limbs, spine, and core muscles. Bands, light weights, and mats will be used. For active adults of all ages.
10:00–11:00 AM • Mon-Wed-Fri
Debbie Chase, Personal Trainer and Instructor
This class utilizes a variety of stretches, low-impact aerobics, and muscle conditioning exercises to help increase endurance and develop a strong heart. Class is geared towards active adults.
Upper Body Strength Training
11:15 AM–Noon • Mon-Wed-Fri
Amy Nabors, Occupational Therapist and Instructor
Exercises for upper extremity strengthening are done while seated. Class includes stretches, use of thera-bands, weighted dowels and hand weights that can be adjusted to personal strength levels. This class is geared towards older seniors and those with limited mobility.
Classes cost $20 per month; fee provides unlimited class access. All classes meet in the Calvary Life Center, room 1400.