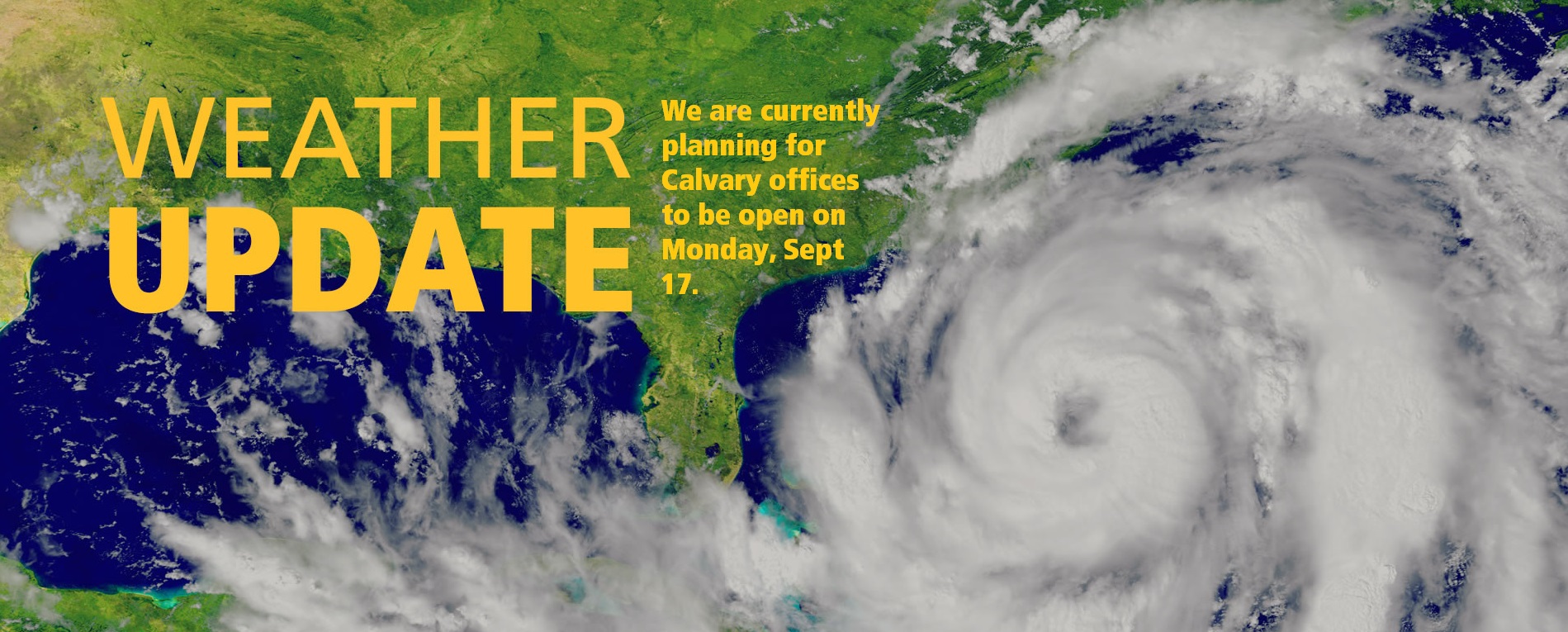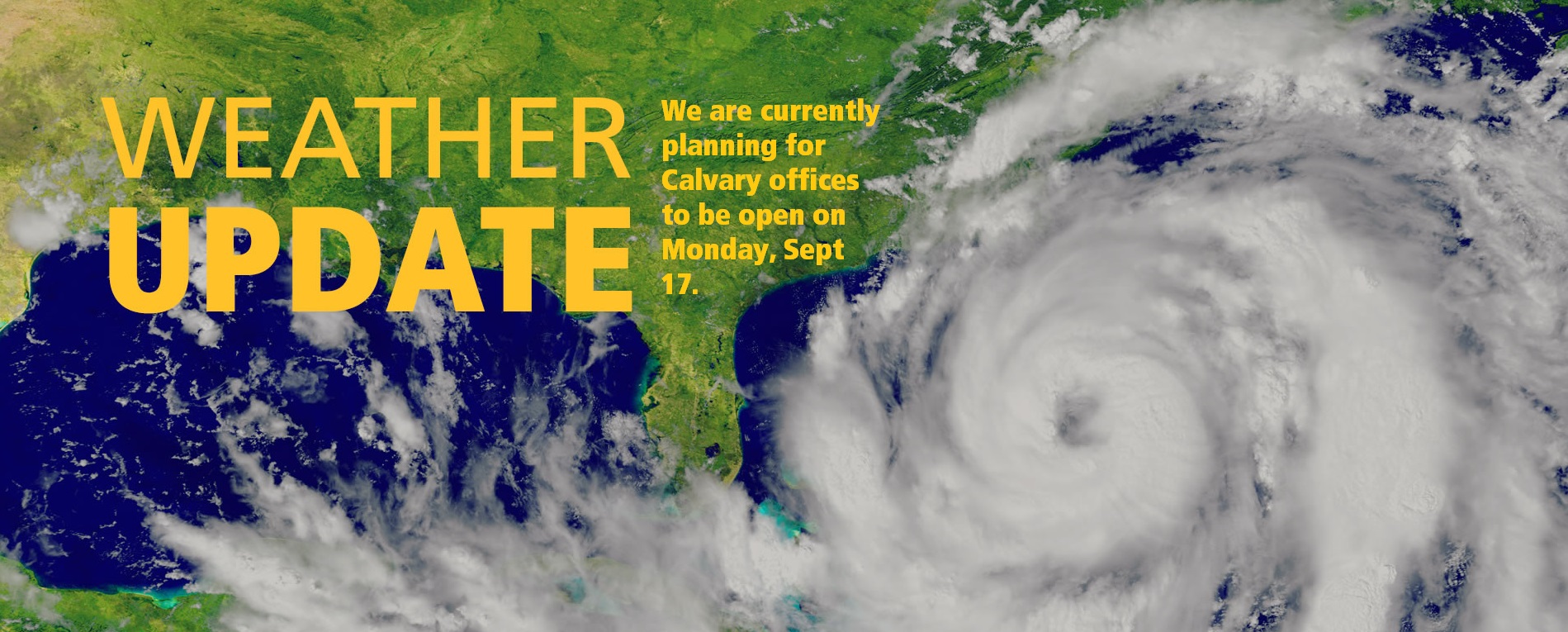 Stay Connected for Weather Updates
Hope everyone has been safe this weekend! We continue to pray for strength, provision and protection for the many who have been impacted by the storm and the emergency personnel who have worked so tirelessly to assist.
9/17 Update: Our Calvary offices are open as of today, Monday, September 17.
Calvary weather-related announcements will be available here via our homepage at calvarychurch.com, Facebook (facebook.com/calvarychurch.charlotte) and Twitter (twitter.com/calvaryclt) and our main phone line (704.543.1200) in addition to local TV channels (WBTV, WSOC, WCNC and News 14).