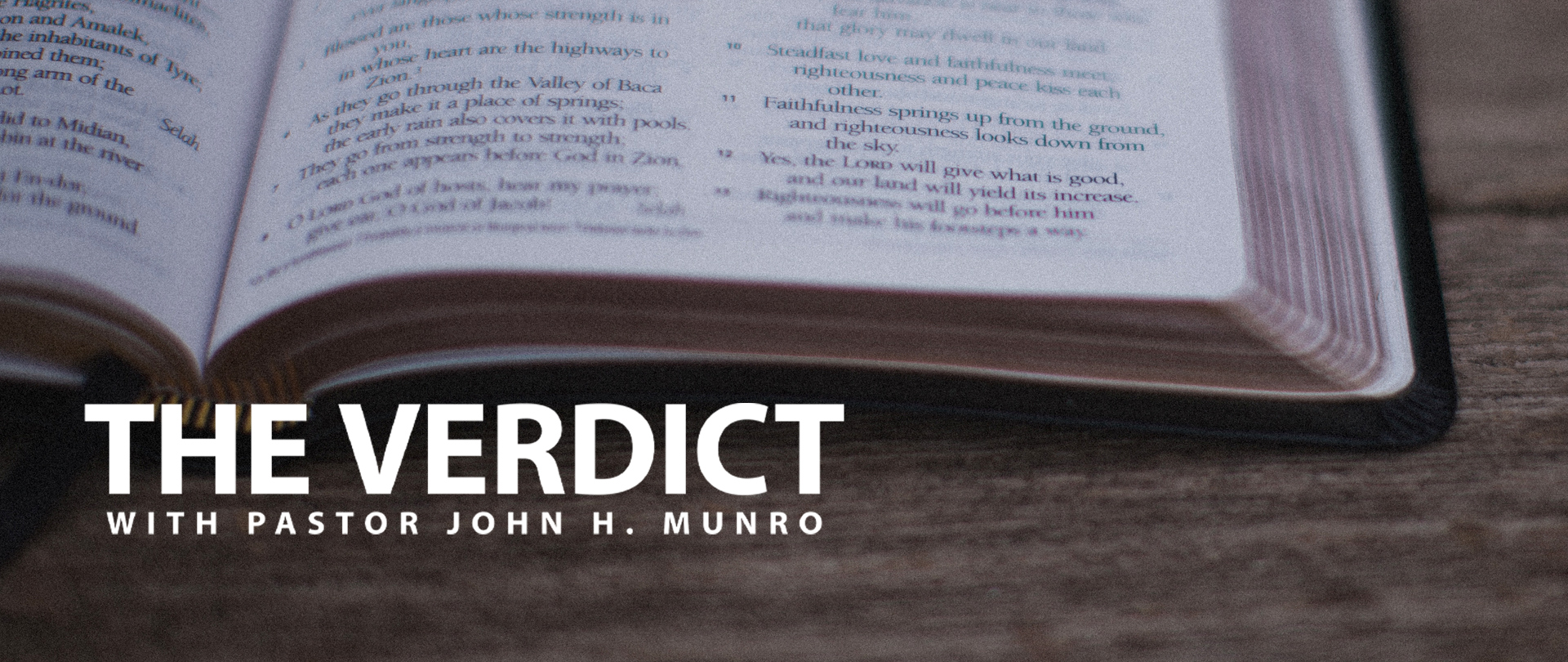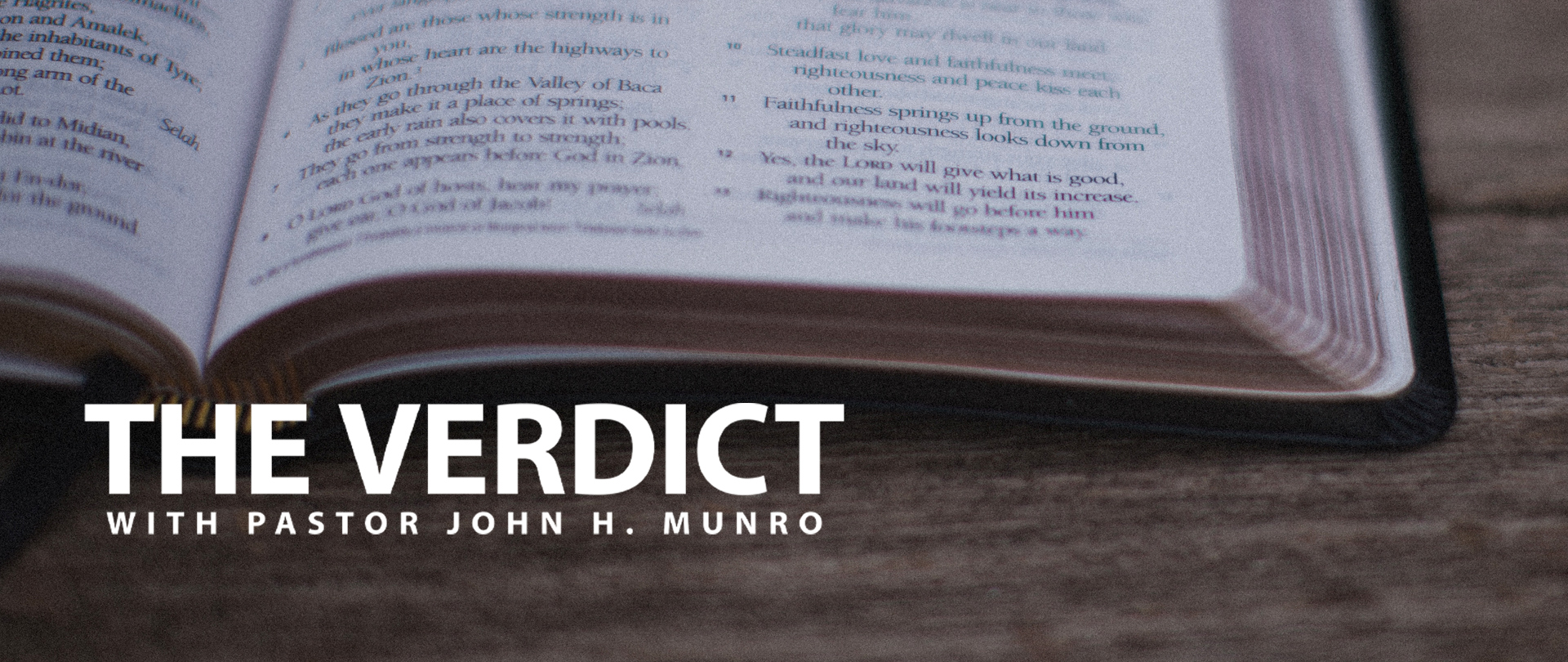 How will you respond to God's Word?
Welcome to "The Verdict" with Pastor John Munro!
Pastor Munro invites you to study the Bible during our daily 25-minute broadcast. He offers clear, insightful teaching that will challenge you for a personal response: "What's your verdict?"
LISTEN ONLINE NOW

New Teaching Series: On June 21 John begins a new series on The Book of Daniel (Chapters 1-6), as we learn from the example of Daniel and his friends how to be faithful and courageous in a hostile culture.
---
---
SIGN UP NOW for monthly email updates from Pastor Munro!
NEW! Connect with us on social media on Facebook, Instagram, or Twitter!
Have questions or comments? Email us today at theverdict@calvarychurch.com.
+

Jesus on Marriage and Gender
NEW! Free booklet: Download
or hard copy by mail

Please complete the form below to receive a free copy of Pastor Munro's booklet, Jesus Speaks on Marriage and Gender: A Biblical View.

Receive clarity on some of our culture's most confusing topics by studying the teaching of Jesus on marriage, sexuality, and gender.

-Why is marriage so important to God's design for our lives?
-How does God view divorce?
-What we can learn from the teaching of Jesus about gender and same sex relationships?
-What are followers of Christ to think of transgenderism?

Please note: Your information will not be shared with or sold to any third party and will be only used by Calvary to fulfill your request and send periodic updates related to The Verdict. You may choose to unsubscribe at any time

Questions or comments? We'd love to hear from you. Email us at theverdict@calvarychurch.com.

+

Browse our study materials
Free booklets and listening guides
from previous series

As you listen to The Verdict, we offer many free study materials prepared by John to assist as you study God's Word.

CLICK HERE to access our library of booklets and listening guides, including:

Eternal Security

Trusting God in Tough Times

Life in the Kingdom

The Book of Esther

The Book of Jonah

The Book of Romans (Vol. 1-4)

The Ten Commandments

The Parables of Jesus

The Book of Hebrews

The Book of Galatians

The Book of Ruth

+

Partner with The Verdict
Give a gift of any amount

As a non-profit ministry of Calvary Church, The Verdict depends on those who value its purpose in sharing the Word of God and the Gospel of Jesus Christ.

Would you like to participate in our ministry?

Above all, we value your prayers and your support. Donations of any amount are appreciated to support the ongoing expenses of the program. Checks can be mailed to The Verdict, 5801 Pineville Matthews Road, Charlotte, NC 28226. Or use the link below to give online via bank draft (one-time gift or recurring). For credit card donations, call toll-free at 1.833.551.2231.

Thank you for your kind and generous support of The Verdict!

---

Feedback or questions? Email us at TheVerdict@calvarychurch.com. We'd love to hear from you!