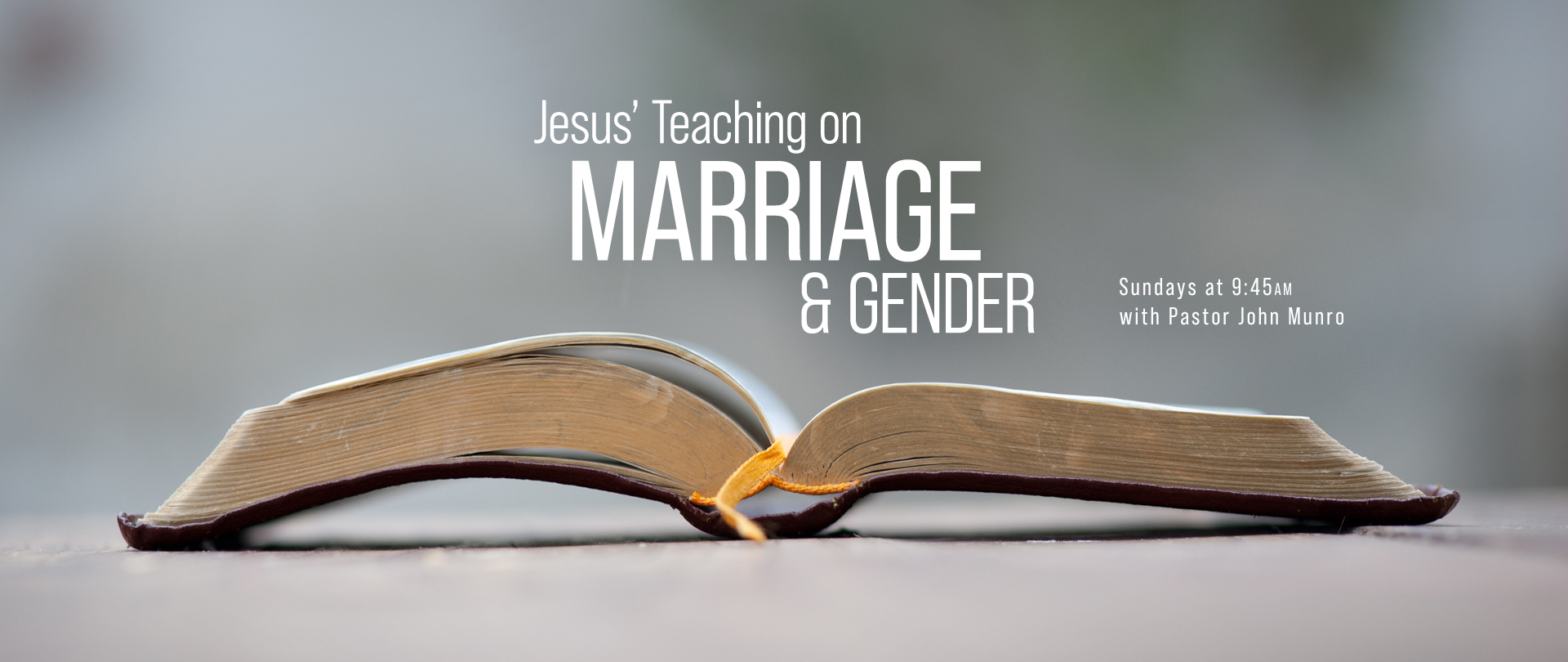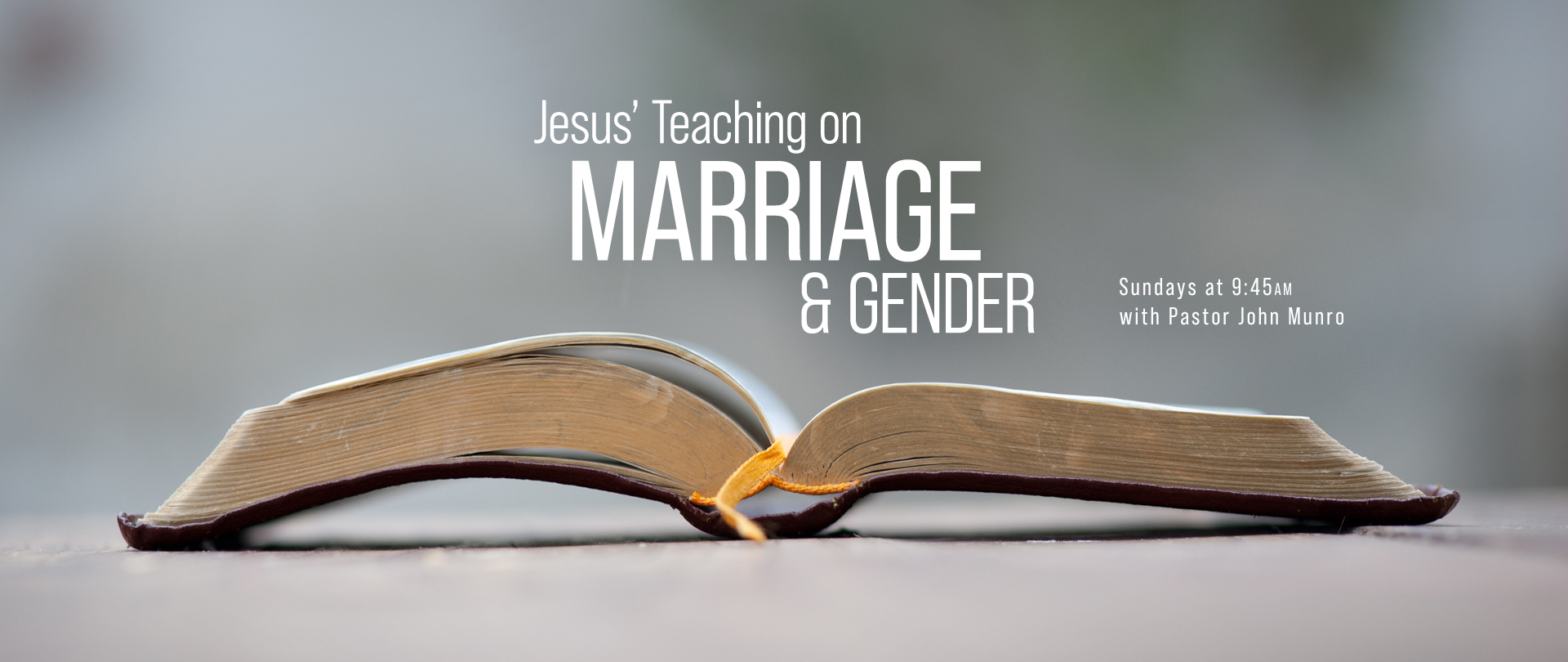 Jesus' Teaching on Marriage & Gender
A new Sunday morning series with Pastor John Munro

So many people base their decisions about love and marriage and identity on what they hear from our culture.
But Jesus calls us as His followers to be counter-cultural. Our lives are not to be based on the surrounding culture, or our individual experiences or feelings, but on God's eternal Word.
Join us at Calvary on Sundays at 9:45 AM as Pastor John Munro shares a six-message series from Matthew 19 starting September 12.
9/12: Jesus and Marriage
9/19: Jesus and Divorce
9/26: Jesus and the Gay Debate
10/3: Jesus and LGBTQ
10/10: Jesus and Transgenderism
10/17: Jesus and a Fresh Start
---
Miss a message in the Gospel of Matthew series? Want to replay or share? Visit our message library —