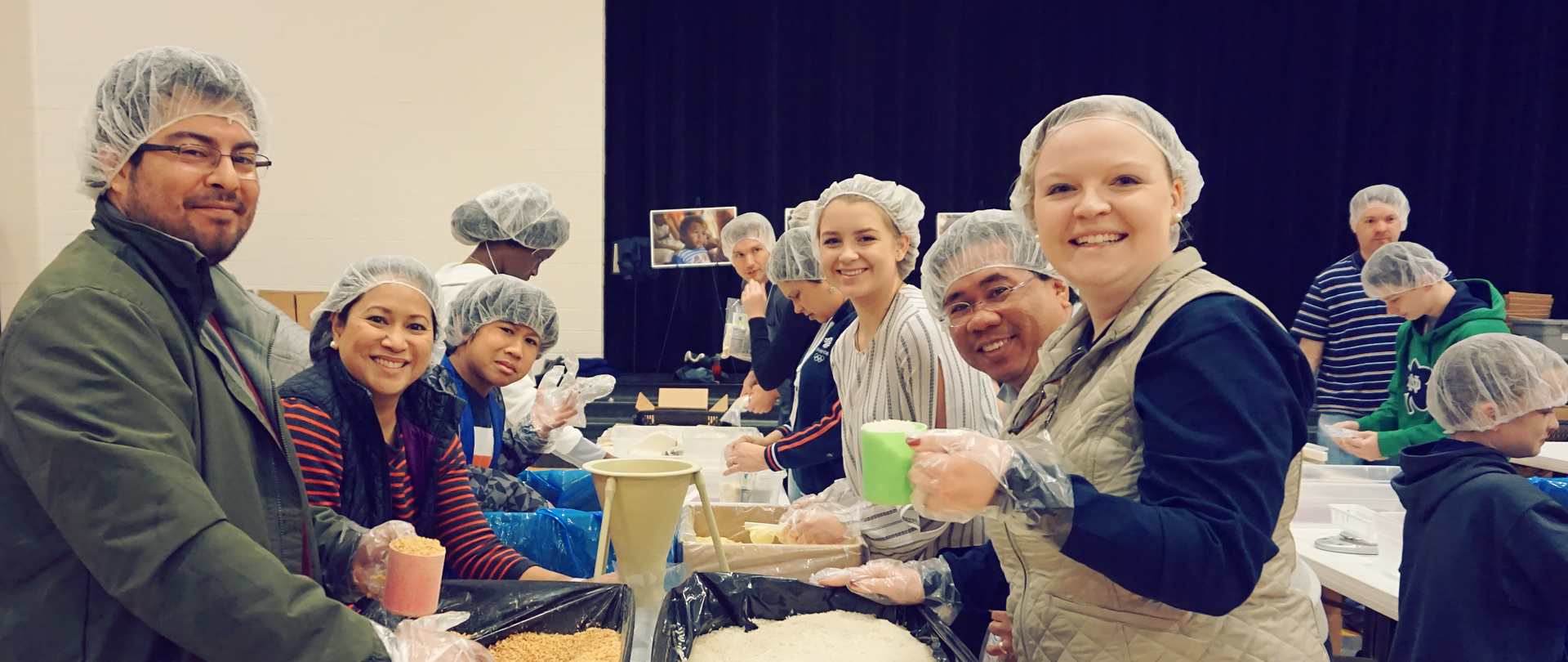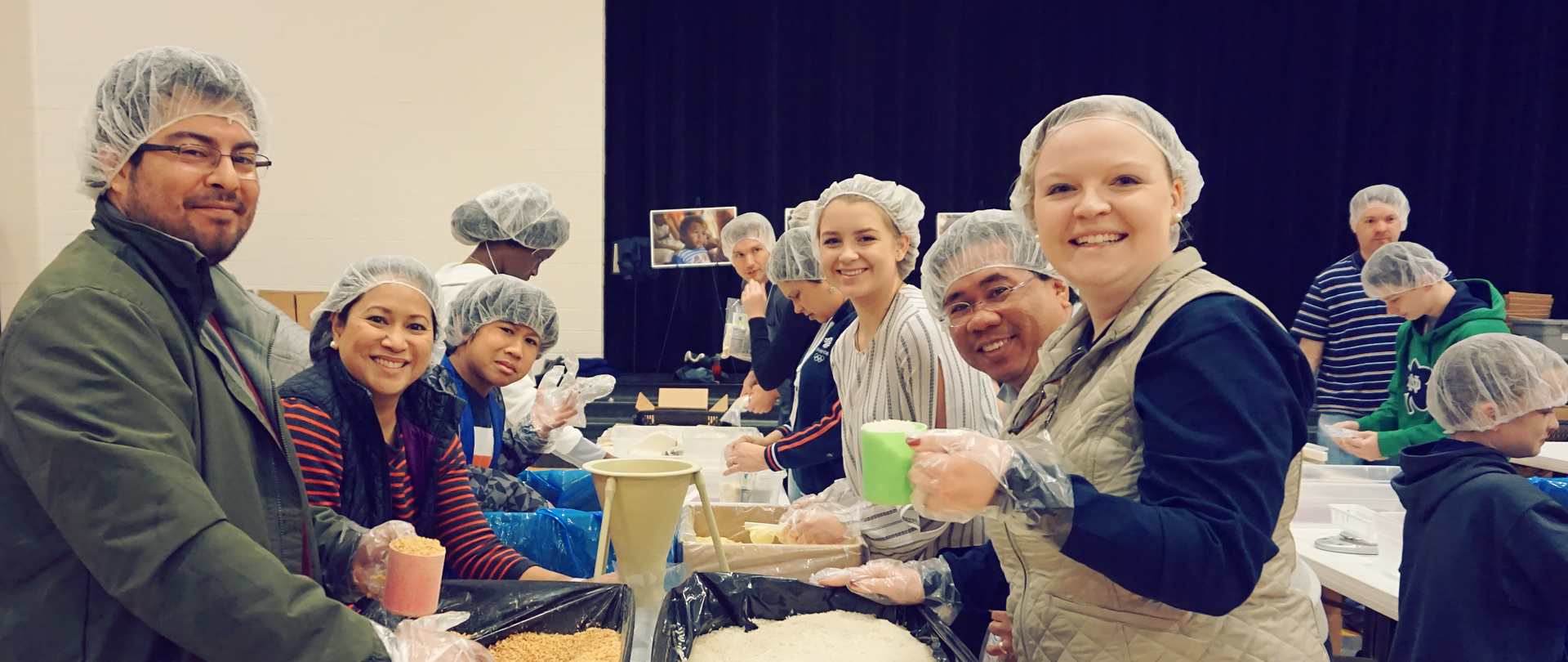 Saturday, March 6
Calvary Life Center Gym
Let's serve together to package food for hungry families with Servants With A Heart! All ages may participate in this project — it's a great opportunity for individuals, families, and small groups.
Servants With A Heart is a local nonprofit organization that provides highly nutritious dehydrated meals to malnourished children worldwide. Food scientists have formulated these meals to offer rich sources of easily digestible protein, carbohydrates, and vitamins. The food accommodates a broad range of cultural preferences.
How It Works: Teams line up at tables to measure, weigh, assemble, and package meals. Volunteers will be preassigned jobs based on their group size (for social distancing). Three groups make up the packing process:
Scooping groups of 4–6 people
Weighing and sealing groups of 2–3 people
Boxing groups with one person
COVID Safety Protocols: We will serve together socially distanced and wearing masks at all times. Volunteers will have their temperature taken when entering and will wear gloves throughout their shift. Packing stations will be positioned at least six feet apart. Shifts will be separated by 30 minutes to sanitize and switch equipment before the next group. Thank you for your cooperation!
---
Volunteers needed to help with set up or clean up:
Contact: Pastor Sibu Rajappan, 704.907.7497, srajappan@calvarychurch.com
---
Choose from four shifts to package food:
Saturday, 8:00–10:00 AM
Saturday, 10:30 AM–12:30 PM
Saturday, 1:00–3:00 PM
Saturday, 3:30–5:30 PM
Sign-up Instructions: Have one member of your party sign-up for your group. Your group should be your family, people residing in your household, or people with whom you have been socially distancing. Your sign-up is a requested time. Your shift is confirmed only after an email back from Servants With a Heart. Be sure to select the correct sign-up link with the correct party size. For parties more than 4–6, please email signups@servantswithaheart.org.